Post by TheWallsScreamedPoetry on Jan 25, 2005 11:38:35 GMT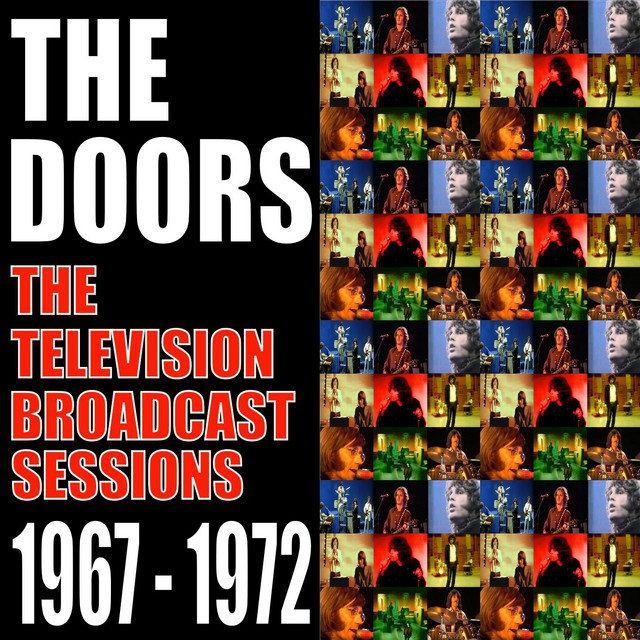 The Doors TV shows 1968.
The events of December 9th the previous year had serious consequences for The Doors in 1968 as TV stations were reluctant to book them.
It wasn't until they went to Europe that they actually appeared playing music in a TV studio.20th April 1968: CBC Toronto 'The Way It Is'
It was April 1968, when the band was there for a concert, that The Doors appear on Canadian Broadcasting's weekly half hour public affairs program 'The Way It Is' filmed in and around Toronto


Some short segments of the programme still exist one of these showing 12 seconds of Jim, Ray & Robby at one of CBC's studios in Toronto.
Jim is heard saying saying tongue in cheek 'who are all these people. I hate people' then he mischievously smiles at the camera.
The segment concentrates on Jim and the narrator then says 'he blames his problems on his rock God image'.

5th September 1968: BBC Television Centre London. Top Of The Pops!
After arriving in England the 5th saw them at the BBC Centre to record an edition of Top Of The Pops which was the premiere TV music show hosted by BBC radio DJ's.
Decades later BBC would become embroiled in the Jimmy Saville investigation as the pervert hosted TOTP and many other BBC shows.
The show was usually hosted by Top Radio 1 DJs such as Saville, Tony Blackburn or Dave Lee Travis but on the night The Doors appeared it was introduced by Stuart Henry.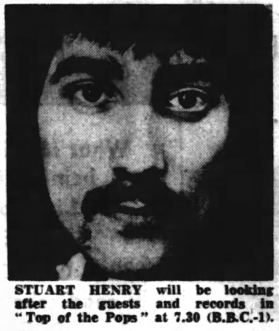 BBC Radio Times weekly TV Guide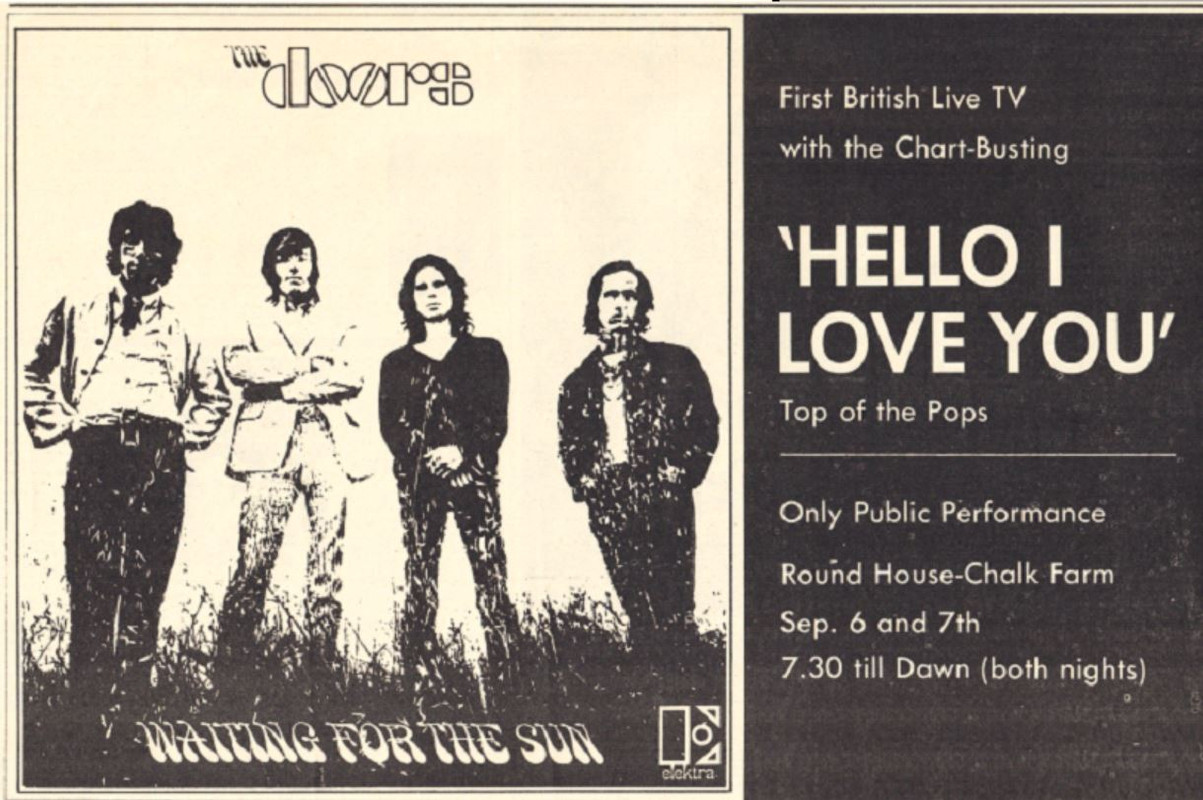 I would not have described HILY as 'chart busting' but I guess they had to drum up interest somehow.
Truth be told The Doors were just another band and outside the London Bubble were forgotten shortly after as another 'one hit wonder' and in all honesty #15 was not really something that could be described as a 'hit'.
The band mime their latest single 'Hello I Love You' for the biggest rock/pop show on UK TV.
Watched by millions of kids like me aged 12 then.
I was an avid TOTP watcher, even if I did not like much of what passed for pop in 1968.
I did liked HILY and they were possibly one of several bands I wanted to see that night.
I no longer recall any of that 'performance' and it was consigned to the 'dustbin' as BBC were so tight they constantly reused reels of tape.
WE do however have a range of photos from TOTP both the rehearsal and the actual screening with Jim in his leathers.
Jim was not impressed.
"I didn't realise they turned out everyone like sausages on that show. I doubt if we'll do it again'
Jim Morrison to Melody Maker May 2nd 1970 talking about the bands TOTP experience.## Contrary to what some believe TOTP was NOT broadcast simultaneously on BBC Radio#1.
At that point in time TOTP was still in its infancy and something that sophisticated would never have been possible.REHEARSAL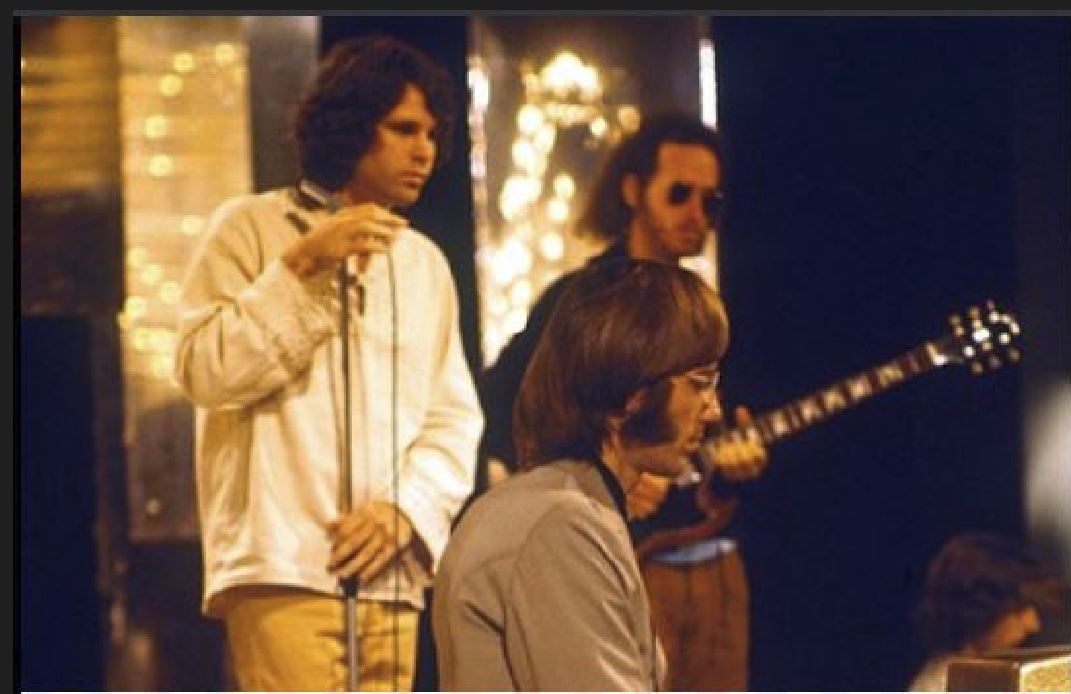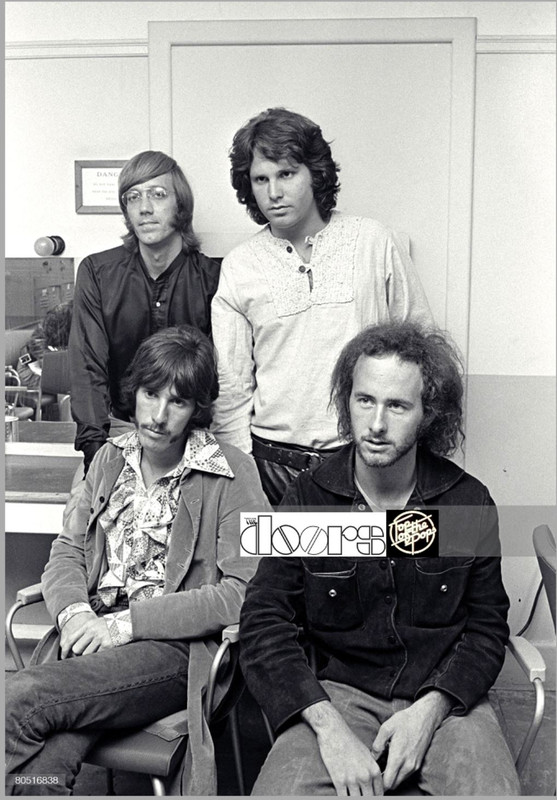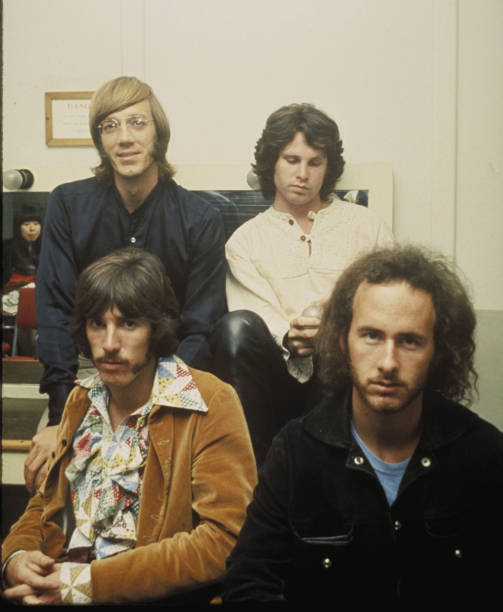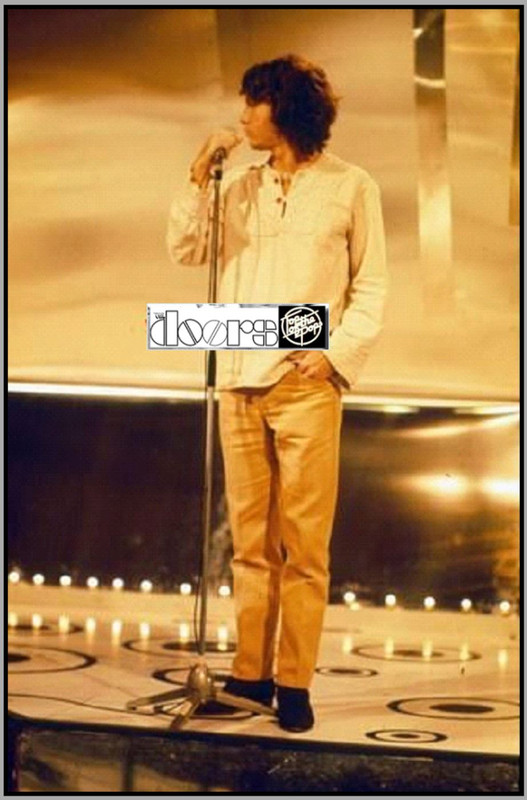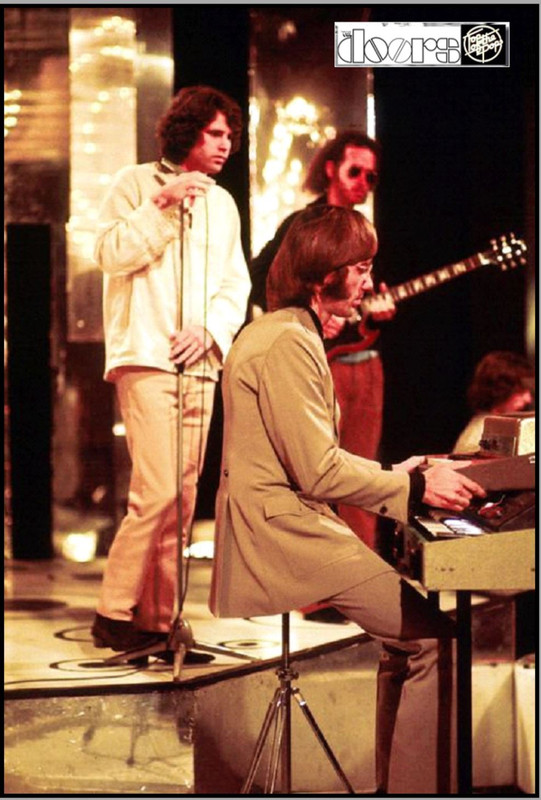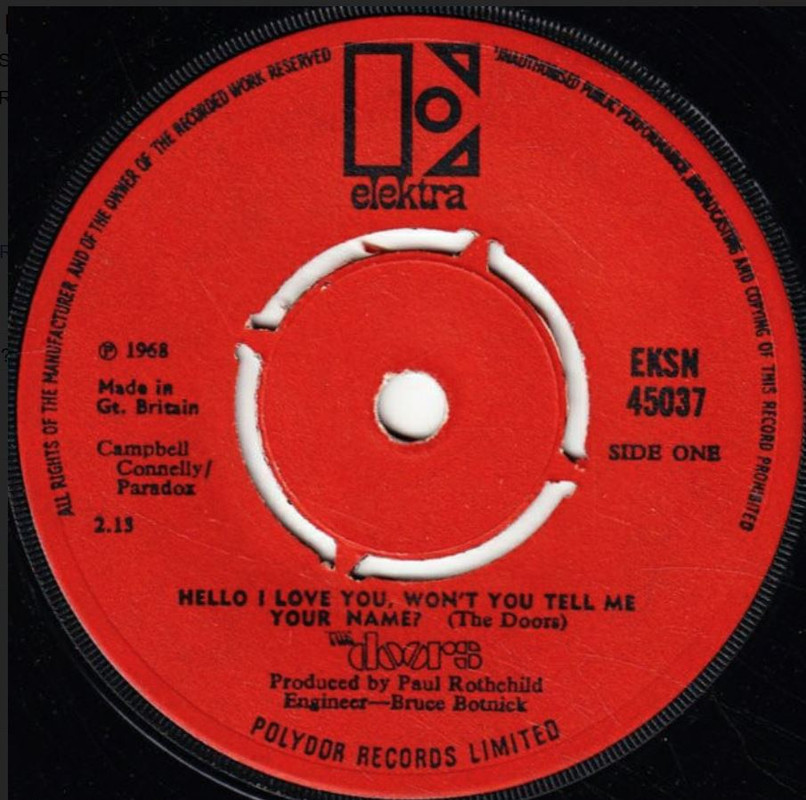 BROADCAST