Post by TheWallsScreamedPoetry on Feb 4, 2011 18:47:49 GMT
Friday January 24th, 1969 Madison Square Garden, New York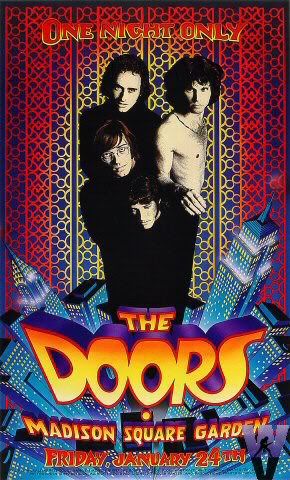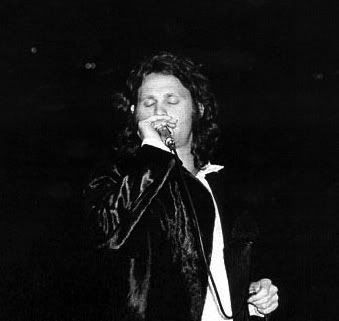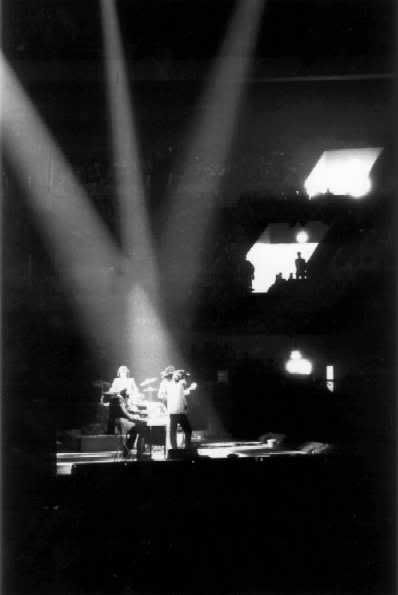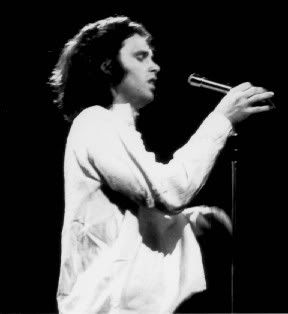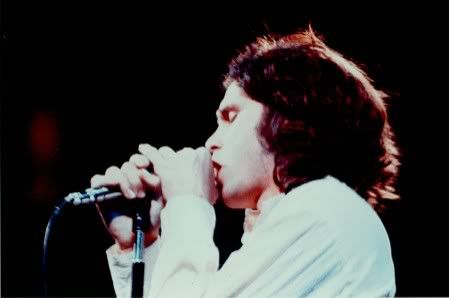 The Doors give one performance at 8:30 p.m. to a
sell-out crowd. The esteemed bass player Harvey Brooks and
a small orchestra appear with the band.
The colossal Madison Square Garden, with a seating capacity of twenty thousand, was at that time an exceptionally difficult venue to perform in.
It featured a revolving stage, which aggravated the Garden's already horrendous acoustics. The Doors performance suffers despite Vince Treanor and the equipment crew's efforts to dampen the hall's massive reverberations.
Regardless of these problems, this show is a resounding success.
The Doors put on a fabulous performance, and Morrison's presence is electric. The stage is awash in a constant deluge
of instamatic flashes that give the whole show a
bizarre strobelike effect. The Doors exit the stage in a
deafening roar of appreciation from their hard-core New
York following.
Note:
When the legendary Blind Faith performed there six months later, the acoustics were so abominable that large portions of the audience could barely discern what was being played. Frustrated and disappointed fans finally stormed the stage at the conclusion of the show.
Describing the event, Cash Box elaborates: "As
matters turned out, none were disappointed at the show.
It may well have been the rapport which uplifted the
quality of this show, or the electricity that is created
between a worshiping, yet contained, audience and its
object of affection. In any case, the crowd was
Morrison's - to an extreme that called for special police
protection; and, in return, he was theirs."
New York Times critic Mike Jahn comments: "It was hard to hear the lyrics, and a large measure of the Doors' value is based on those lyrics. To many in the audience, the performers were a speck in the distance, and this was unfortunate since much of the group's popularity is based on the onstage theatrics of Jim Morrison.
Few groups match their ability to make rock music
sound eerie and magical. Few lyricists can match
Morrison's ability to create effective, often terrifying,
images. As it turned out, the Doors were good despite the shortcomings of the arena."
According to Variety: "The Doors made a triumphant return to New York Friday night after many months in absentia. The Doors, performing with an orchestra and led by Jim Morrison, one of the major personalities in rockdom, remain one of the more bizarre and theatrical turns in the idiom. Some of the
material was familiar, but crisply executed."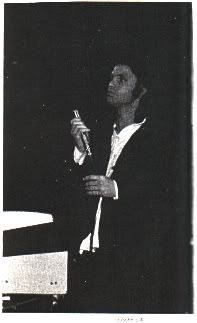 Set-list
:Touch Me
:The Soft Parade
:Tell All the People
:Love Me Two Times
:Who Scared You
:Spanish Caravan
:Wild Child
:Light My Fire
:Back Door Man
:The Devil Is a Woman
:Five to One
:When the Music's Over