Post by TheWallsScreamedPoetry on Apr 25, 2006 16:35:29 GMT
The Forum Mexico City 27-30th June 1969.
This began as a article for the Scorpywag fanzine when Patricia, who was/is a professor at the Mexico Natural History Museum ##,
touted a look at Mexico's Doors visit for the fanzine.
This is her baby and she did a lot of legwork in Mexico City which bore fruit.
She did some investigating and found some interesting information which I knocked into an article on my fanzine.
She got access to the actual newspaper that reported the Doors trip to Mexico City. Many of the Mexico photos which are quite common now on the Net came from her scans of the original newspapers.
Also she scanned Pop magazine that came out shortly after with a colour spread and report.
Sadly I can't access them anymore but have gotten some new scans from the Internet to replace some of it.
Also I added some new photos as well and thanks to another member who translated some of the Mexican mags that mention this stay
this is a damn good read.
You may notice that there are contradictions in how the band was received in Mexico and how their rich kid audience behaved over the 4 nights.
Welcome to the World of The Doors.
## I may have got that wrong and it may have been another one.
Not heard from her in a great many years.
Riding on Opium Tires ::: Patricia Fournier & Alex Patton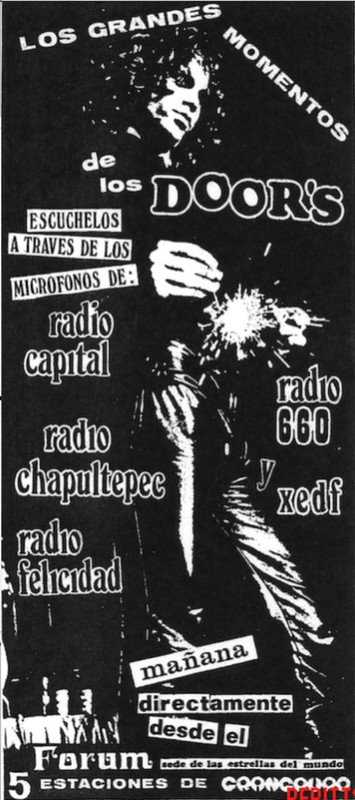 Poster advertising The Doors Forum gig to be broadcast live on several Mexico City Radio stations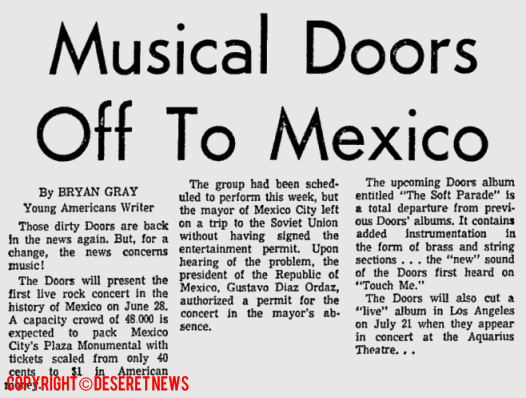 My friend Patricia lives and works in Mexico City and recently did some research into the Doors appearances in the city back in 1969. She talked to a few people who recalled what they remembered and searched archives to find out what was said about the visit…...using all the available reports plus Patricia's research here's what we discovered…..
The Doors created quite a stir when they visited Mexico for the one and only time in June of 1969. Originally booked to play the cities largest bull-ring with a capacity of 50,000 they were shunted into a small club for fear of inciting student unrest and bringing down the government following a riot at a Union Gap gig in March of that year as the Mexican support act Tijuana played a cover of 'Light My Fire'. Union Gap refused to play and as a consequence the powers that be cancelled the stadium gig for May and settled for four nights at a small 1000 seater diner called The Forum. How many rock bands have that effect when they go on tour? The cover charge for The Doors gig was then set at a gargantuan $16 to prevent any budding Pancho Villas from attending and being subverted by the crazy Morrison guy. TV and Radio rights were sold and several half page adverts are featured in the Mexico City newspapers to promote the gigs and broadcasts.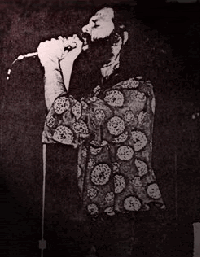 Sadly neither the radio broadcast for the June 27th show or the TV broadcast between Mexican and US TV networks seem to have ever materialised but
The Doors played some sensational shows for their upper crust Mexican audience. Coming at a turbulent time in Doors history, post Miami and with gig opportunities drying up rapidly, the band took this chance to astound the Latin audiences with their brand of dramatic art driven rock music and found themselves embraced by their hosts.
Quartered in the more lavish part of town they were feted by chauffeurs and limousines as well as the Presidents son they were shown around the city and its outlying sites of interest. They responded to this courtesy (even though they were angered at not being consulted that their stadium performance with its much cheaper ticket price had been shelved) with four stunning shows for Mexico City's rich teen jet setters who filled the diner night after night to witness the Anti-Christ himself deliver his demonic sermon backed by the band from Hell…...The Doors.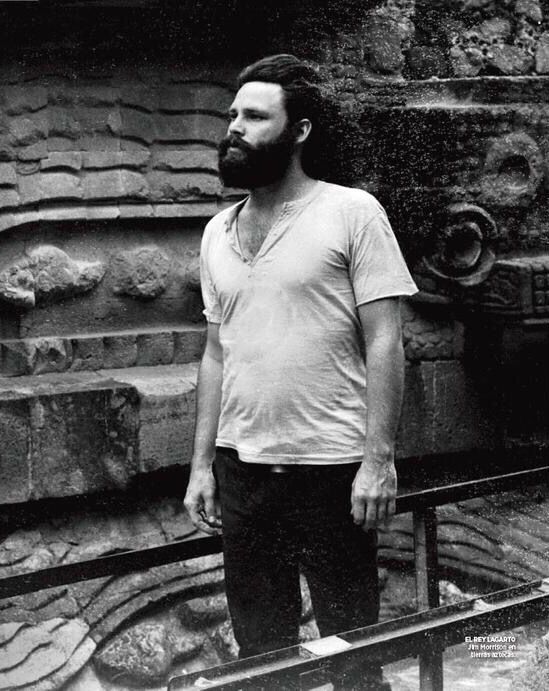 During their stay in Mexico the band were treated as visiting dignitaries and were given a twenty four hour on call chauffer with limousine, an interpreter and a guide to enable them to see the sights surrounding Mexico City.
The cities National Museum of Anthropology and History was opened especially for them to visit on Monday 30th June (Monday was a day when the museum was normally closed to the public) courtesy of the Presidents son who accompanied them with his bodyguards (which he needed as his father Gustavo Diaz-Ordaz was responsible for the massacre of students on October 2nd 1968 who were protesting for the political situation in Mexico) and his tribe of groupies one of whom Jim escorted (a Pamela Courson look-alike) for this special visit as their small party enjoyed a day with the treasures of Mexico's lost Empires. . The presidents son, who died a few years ago, had connections with the drug lords and was addicted to cocaine, a perfect provider for the Lizard King in case of need. Both John and Ray mention the amounts of cocaine on offer in their respective books. Morrison himself mentioned the student massacres to Howard Smith a year later in November 1970 so was acutely aware of his hosts records on human rights. Jim told Howard Smith when asked about the problems behind the Mexico visit …….."Well in Mexico it's a unique problem because the place is a hotbed of political unrest. Do you know I heard some stories that would curl your hair? When we went down there it was the first anniversary of student unrest there. It was when the Olympics were going on. The government heard that the students were going to do a little demonstration you know a march, protest. So when the students show up for the protest there was an ambush waiting. I think they slaughtered about 2000 young students….and so it's a very bad place for students or people against the government. They don't mess about. They just kill you. Of course that's just hearsay, you know, I can't back it up with any photographs or anything but that's what I heard."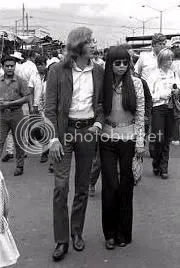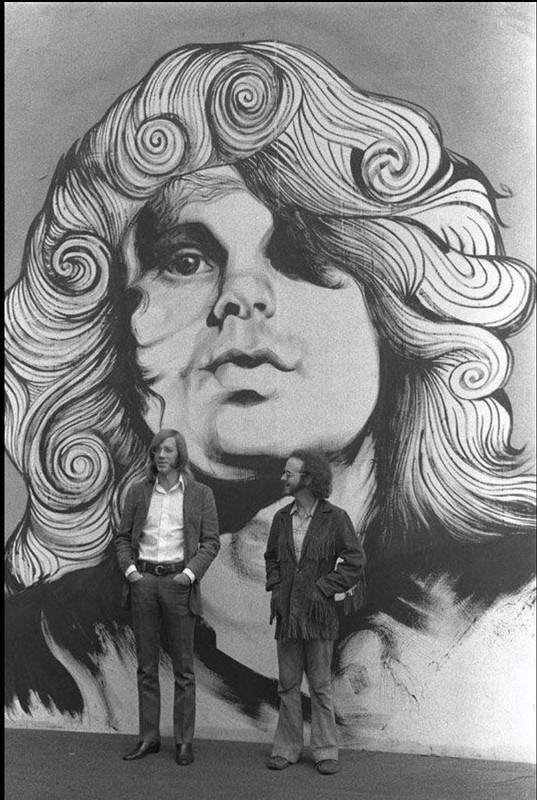 During the week Bill Siddons tried to organise an Open Air event in a nearby park as well as a possible show for the students at the National University but met nothing but bureaucracy from a government fearful of such a concerts sparking a 'Revolution'. Not put off he tried to set up a television special and actually signed a contract for a two hour special which sadly never materialised. Work for The Doors was at this time hard to come by so every avenue was explored by the management to expand this series of concerts and to take advantage of any media opportunity that came their way.
Little or nothing came of it but at least Bill tried. Miami was looming like a spectre of death on the horizon as the bands career spiralled out of control and plunged headlong into oblivion as Doors haters fell over themselves to denounce Jim Morrison as the epitome of all that was evil within American society.
So this brief sojourn in another country must have seemed like 'manna from heaven' for four young men who had lived on the edge of chaos since 1965 and were now seemingly doomed to fall into Limbo on the back of one performance four months previously.
During the trip the band spent a day visiting the Indian Pyramids at the city of Teotihuacan which in its time was the sixth largest city on earth and from the photographs it was clear Jim Morrison was in his element as he wandered the ancient steps built by a long forgotten civilization and even met the Feathered Serpent. We could find no record of the date of this visit in any of the available literature and as the band were busy with gigs for four nights along with other activities such as the museum visit and the flea market tour one wonders how long the band actually spent in Mexico. The Teotihuacan site is located an hour and a half north of Mexico City, and in 1969 the roads where not very good so it probably took them close to two hours to get there and two more hours to get back so if they played a gig that night they would have been rather rushed that day. Considering the pressure they were under all of this must however have been a refreshing break for the band especially Morrison (who was well versed in this kind of ancient culture and had studied Spanish as a young man) who for a week could forget his woes and immerse himself in ancient art and culture and play for an audience that did not expect a freak show from the band in general and him in particular. No narcs would be waiting on the sidelines to bust the band and although the media did not embrace the band as well as the punters, calling them undesirables, there was not the media frenzy to put down The Doors there was when they announced a US date.
It was more like a few days holiday than a concert tour.
The Voice of the Serpent
dry hiss of age & steam
& leaves of gold
old books in ruined
Temples
The pages break like ash
I will not disturb
I will not go
Come, he says softly
an Old man appears &
moves in tired dance
amid the scattered dead
gently they stir
Morrison opens the Doors stint at The Forum by welcoming the audience in Spanish and introducing the band much to their delight as Juan, Ramon and Roberto. One witness to the 2nd or 3rd gig at the Forum Patricia spoke to remembered the show lasted about 1 hour, Morrison was completely drunk and untidy. He recalled how a small crowd of people forced their entry into
El Forum without paying and managed to stay there throughout the show until the police patrols showed up. They ran away, and that was the end of the gig [almost a riot, so Doors like! Anyway].
Also check out
Jim Morrison In Mexico