Post by casandra on Nov 2, 2011 16:08:45 GMT
The band had three dates scheduled for The Village Theatre in 1967.
They played two as the third was cancelled probably due to a clash of dates.
The venue would become the Fillmore East shortly afterwards and the band would play according to legend their best ever concerts.
June 11th 1967
This first concert celebrates Radio WOR-FM's first birthday
WOR championed album orientated music across NYC in contrast to the usual Top 30 drivel of most NY radio stations.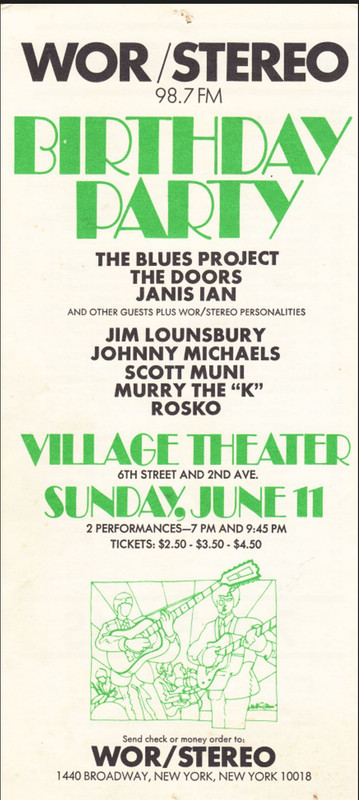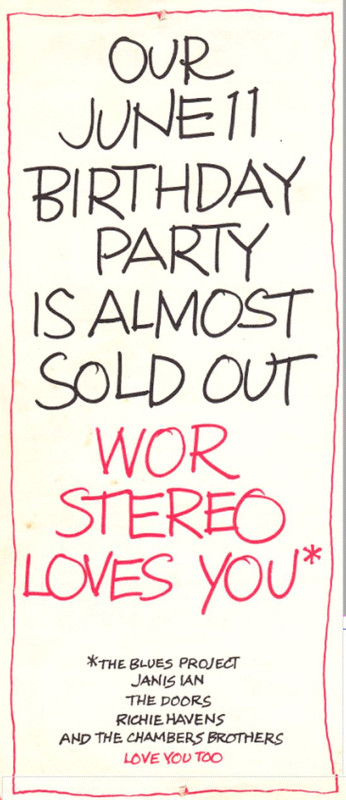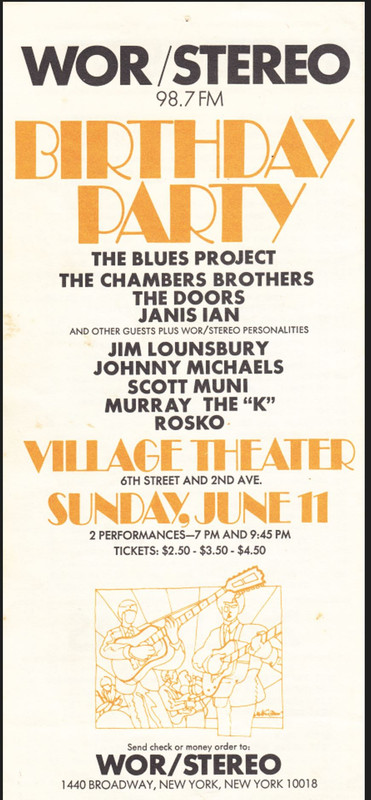 "In early June 1967, the Doors boarded a night flight to New York, where they made their bones with a series of blistering performances that stunned everyone lucky enough to see them. The first of these took place on Sunday night, June 11, at the Village Theater on Second Avenue (which became the Fillmore East after Bill Graham bought the old Lower East Side vaudeville house later that year). WOR-FM was celebrating its first anniversary of programming free-form album cuts with a cavalcade of acts including the Blues Project, the Chambers Brothers, and Janis Ian. The audience went nuts when Jim strolled onstage, and the sound was cranked so high for this important showcase that the walls of the old theater actually shook. Jim pulled out all the stops—the neo-Artaud rock theater, the shaman's hop, his most mellifluous baritone croon on "I Can't See Your Face," the blood-boiling screams. Richard Goldstein wrote, "His hand cupped pillowlike over his ear, Morrison's pudgy cherub face curls into a bristling lip. He stands like a creature out of Kenneth Anger, then sidles up to the mike, curls around its head, and belts." When the faulty microphone began feeding back during "People Are Strange," Jim started twisting it so the static became a percussion track. After a stunning performance of "The End," with Jim dancing in dervish whorls while the band burned in Arabic modes behind him, the tough New York crowd gave the Doors a standing ovation. A few even yelled Bravo, like they'd been to the opera."
Stephen Davis - Jim Morrison: life, death legend.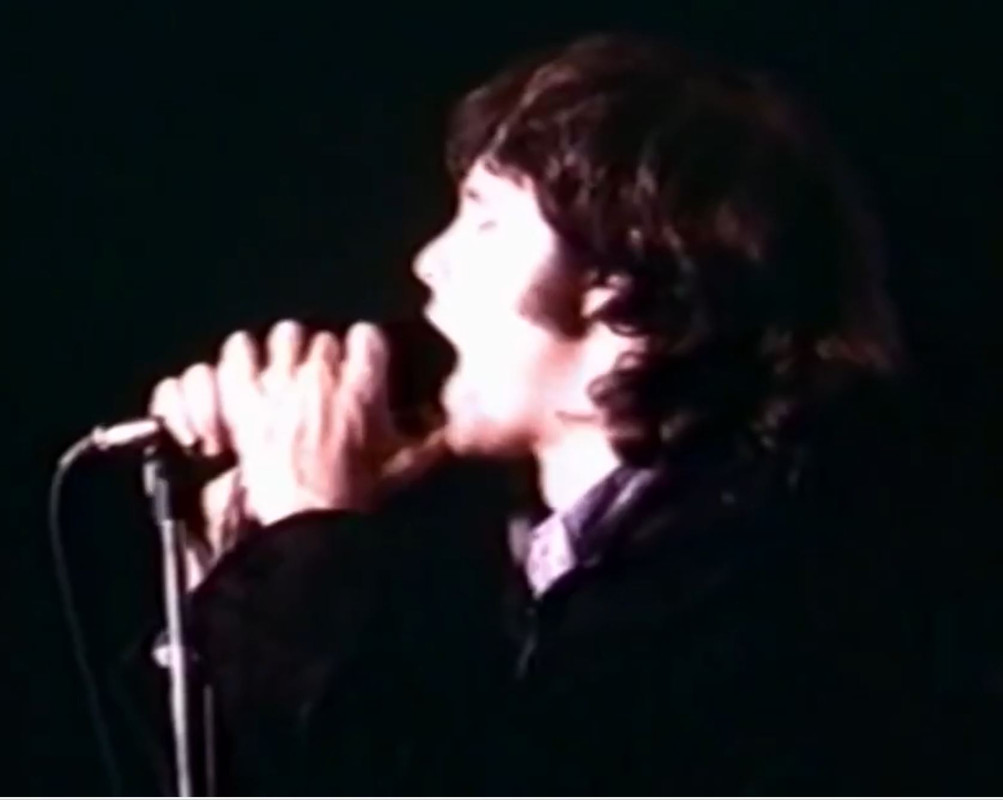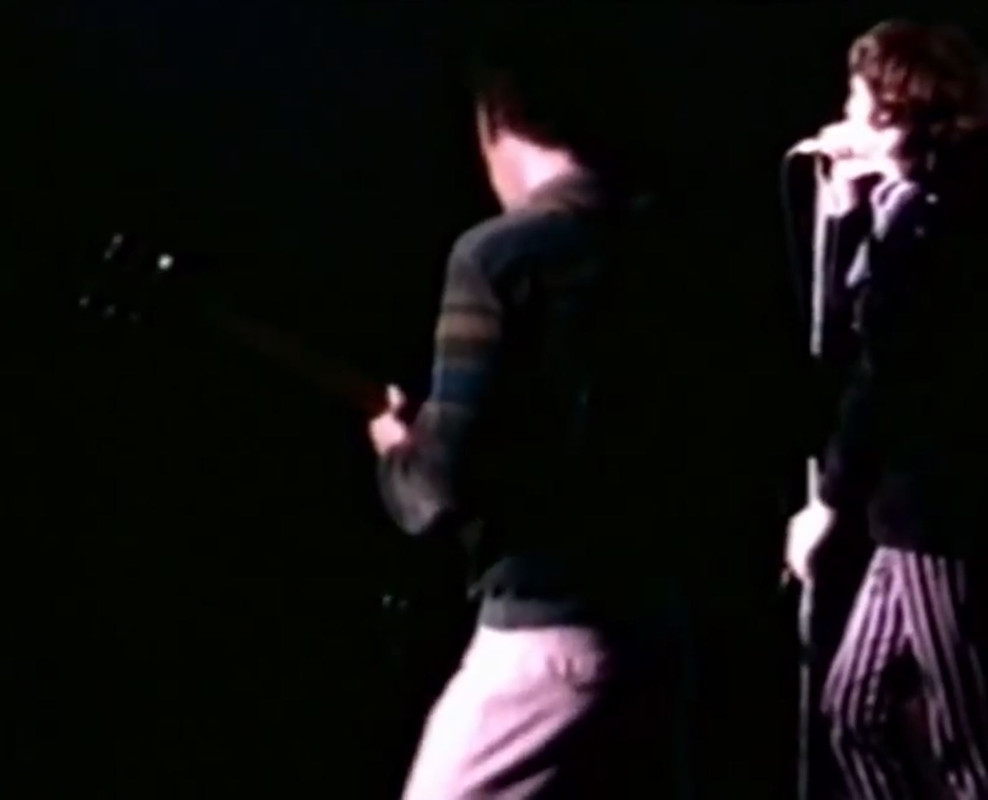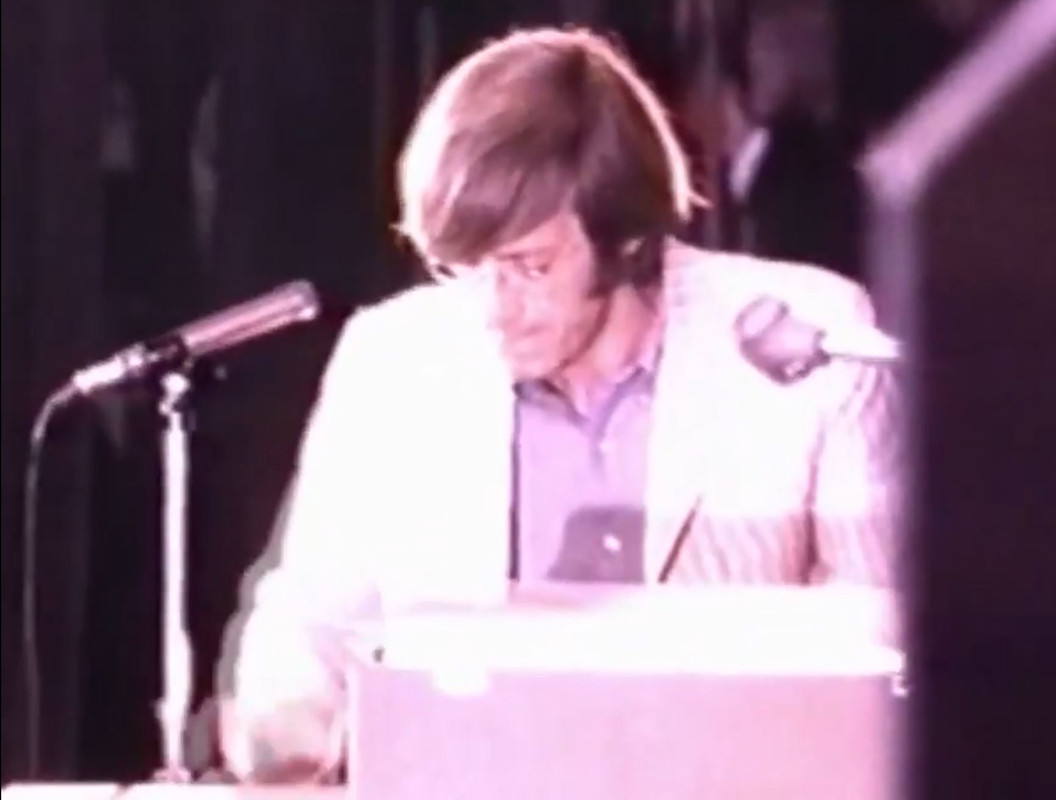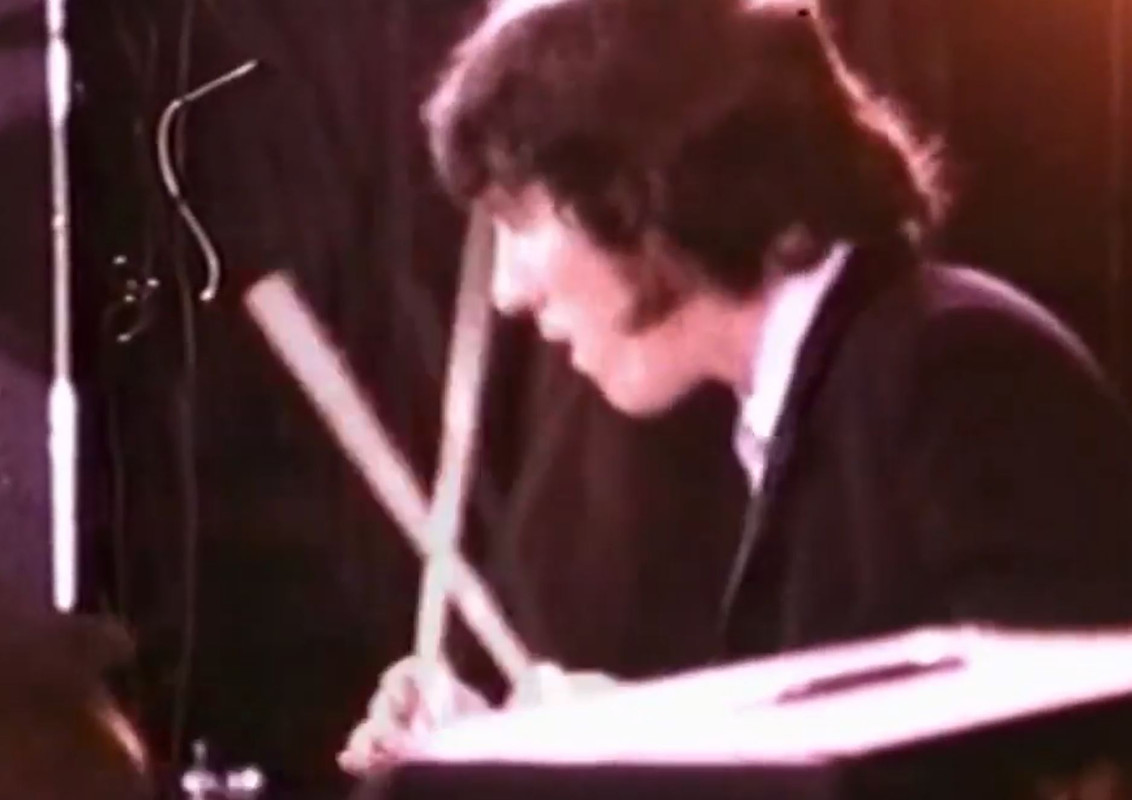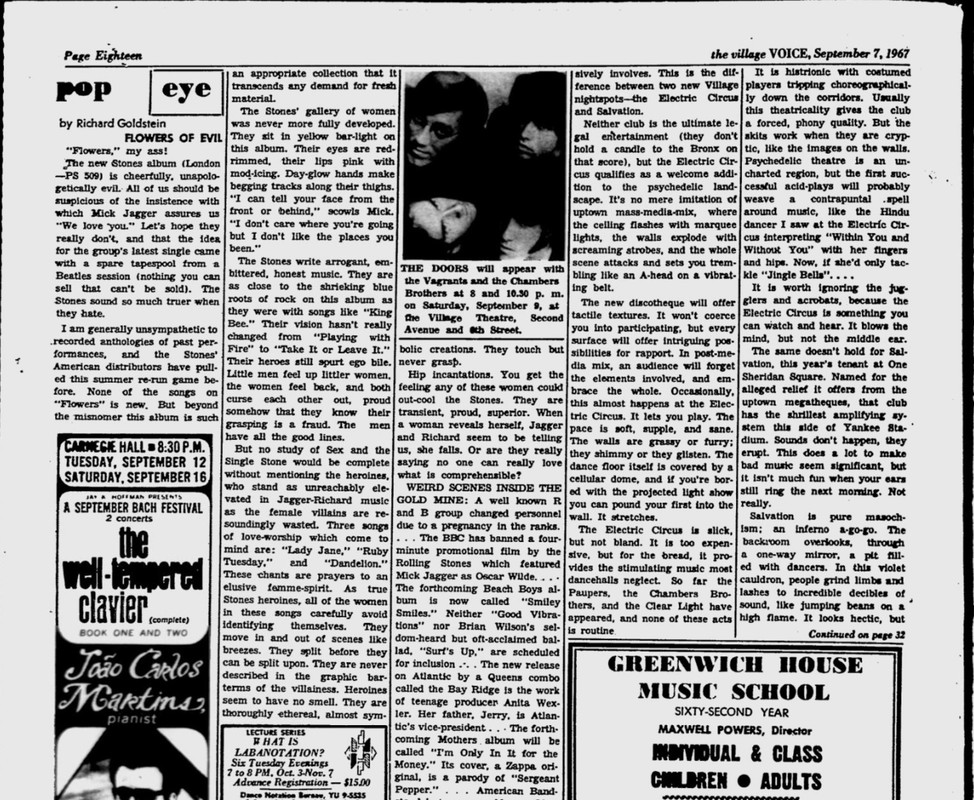 7/9/67
The Village Voice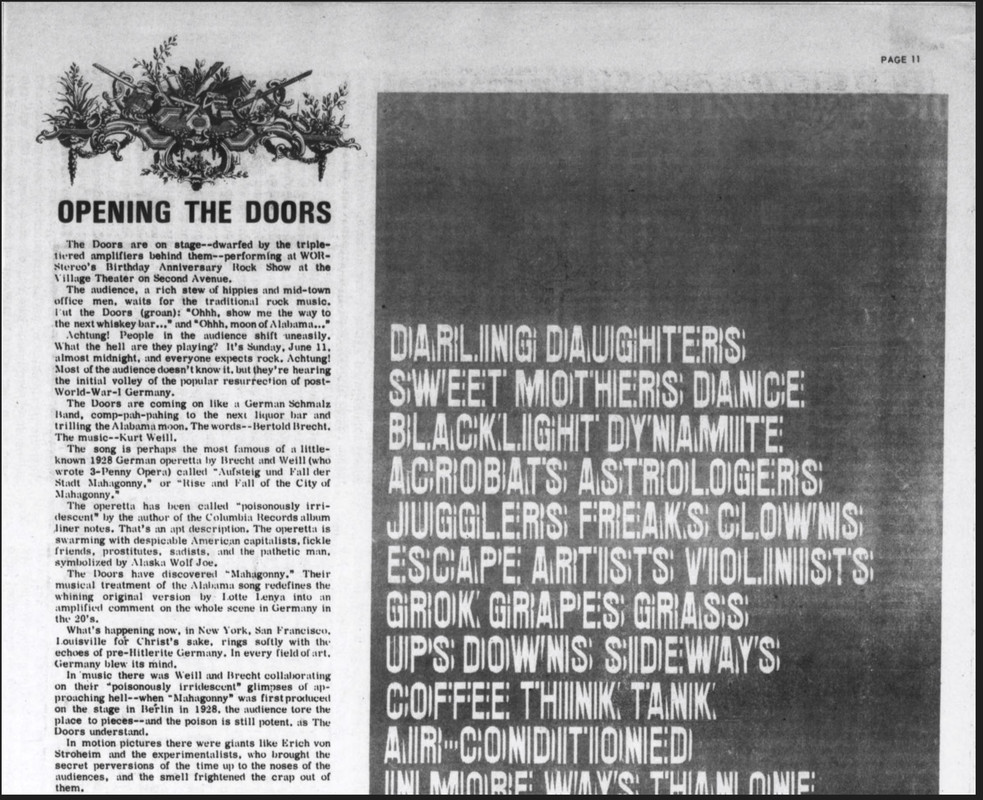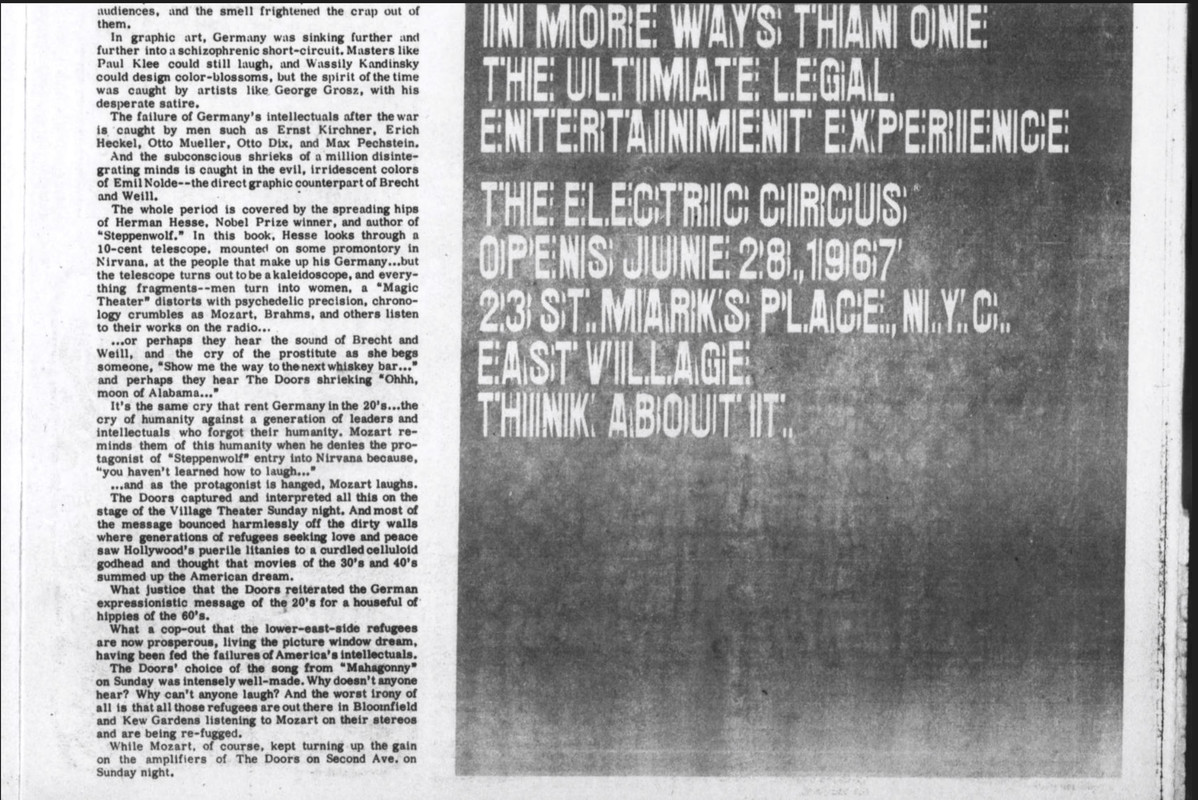 1-7-1967
East Village Other NYC NY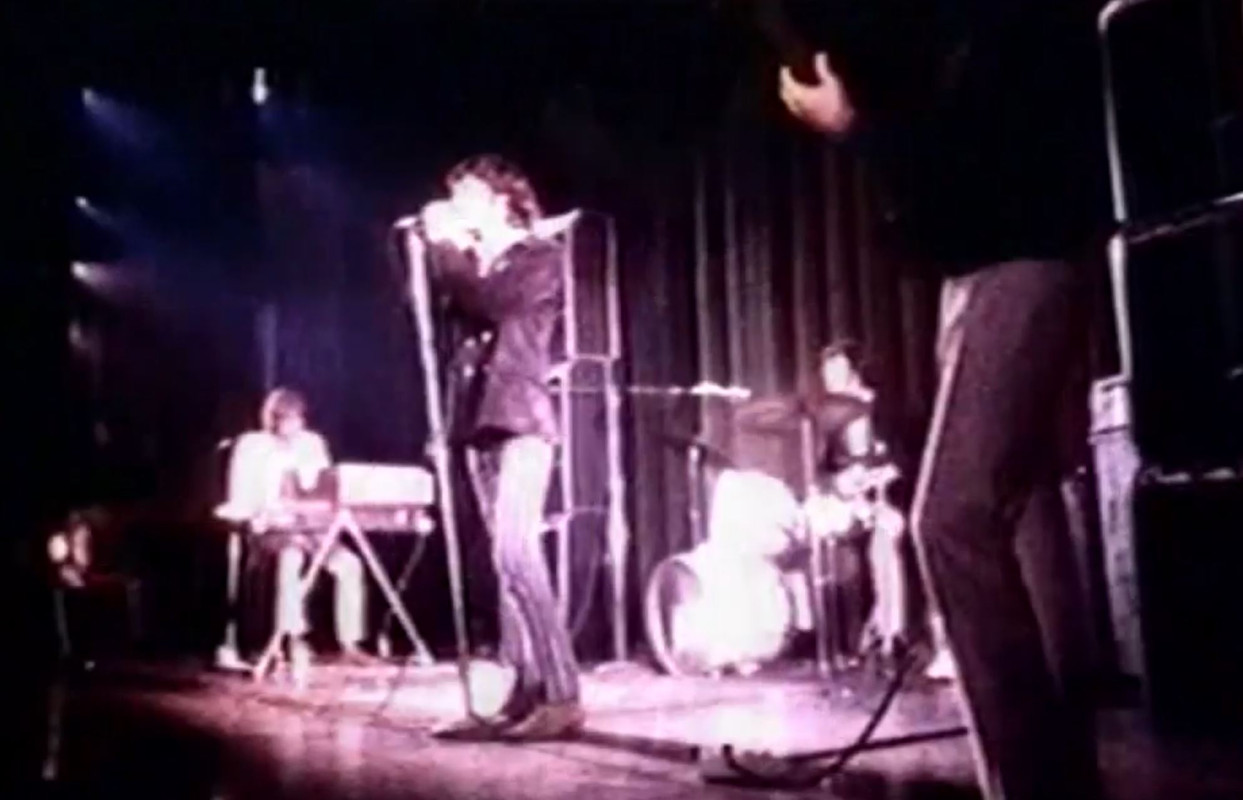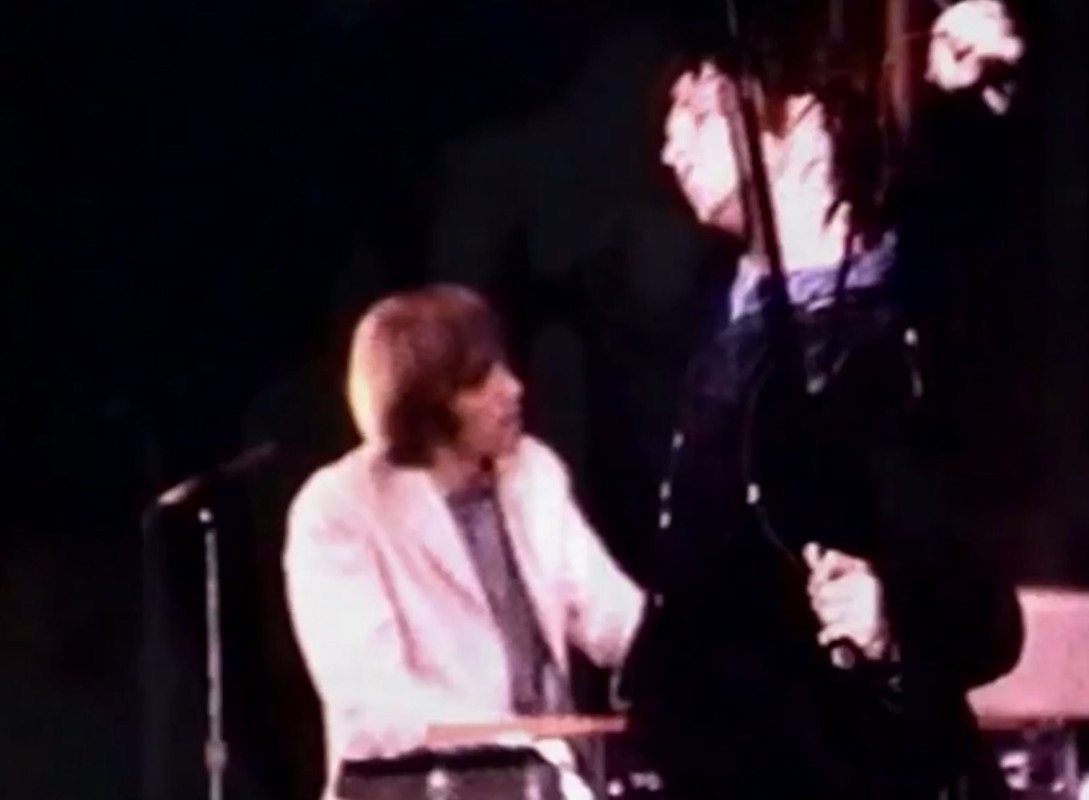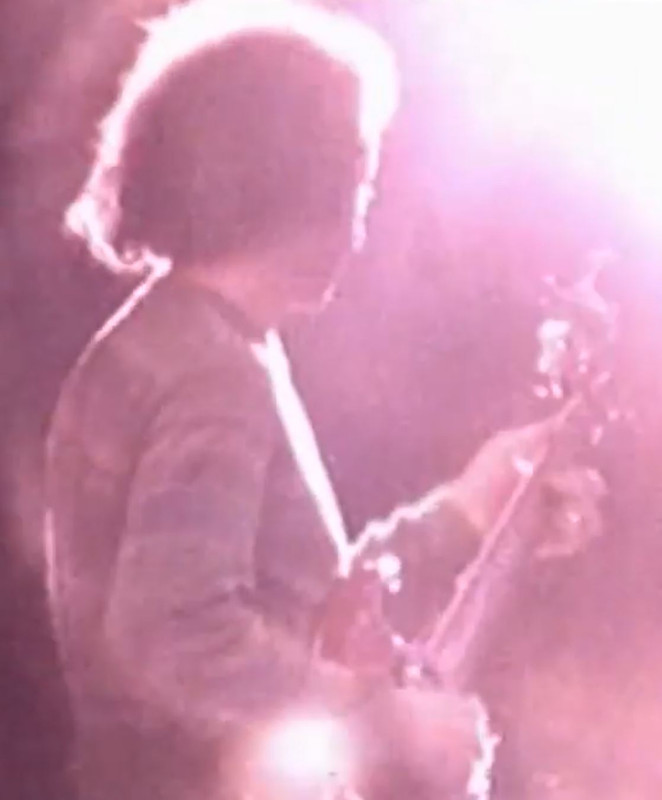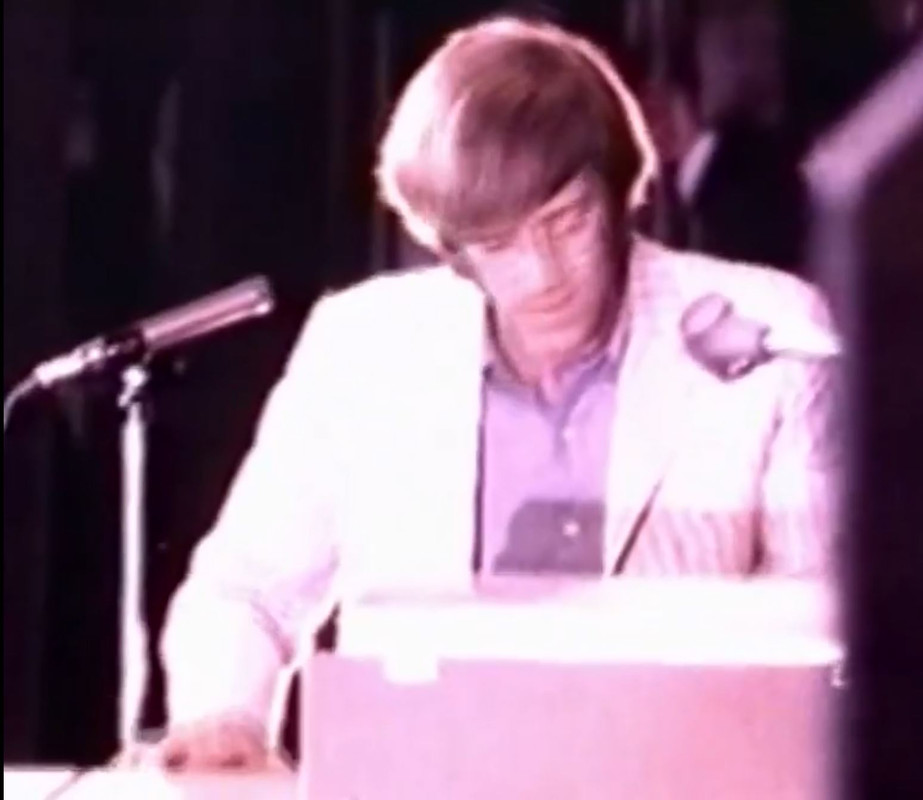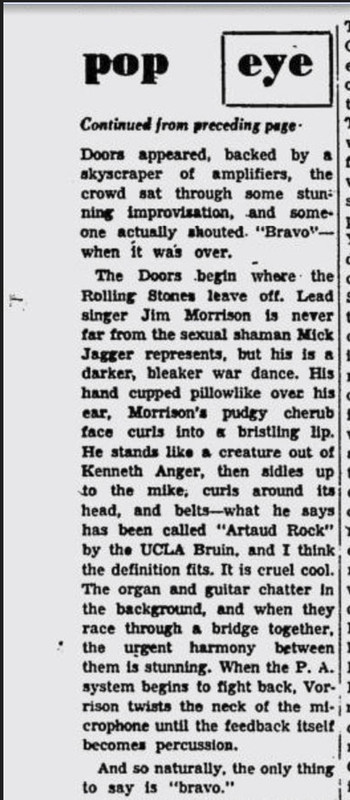 22-6-1967
The Village Voice