Post by darkstar on Jan 22, 2005 14:50:18 GMT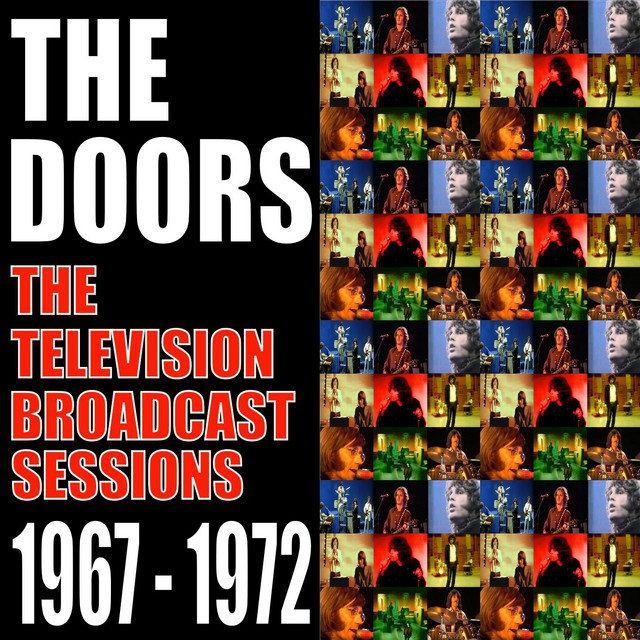 The Doors TV shows 1967
.
18th February 1967: Boss City KHJ-TV Los Angeles
The Doors appear for the first time on KHJ-TV's Boss City in February of 1967.
This was a similar style to the UK Top Of The Pops hosted by Boss Radio DJ Sam Riddle, this hour long colour episode was broadcast on February 18th at 6:00pm. They lip synch to Break On Through which was released in January.
KHJ Boss Radio would sponsor the bands Hollywood Bowl concert in 1968
** there was confusion over whether this was the first or second TV appearance for The Doors.
Newer research this last decade has found a different date for Shebang making this the bands first TV appearance. Although the exact date of Shebang is also in doubt as the autographed ticket has different dates on it.
The EXACT same ticket has 27th on the one I am using and 25th on another indicating that the ticket did not have a date on it and somehow different dates have been stamped on the exact same autographed ticket.
Either that or the 4 Doors and Casey Kasem managed to autograph this ticket in exactly the same way as the one with 25th stamped on it.
It's never easy being a Doors fan.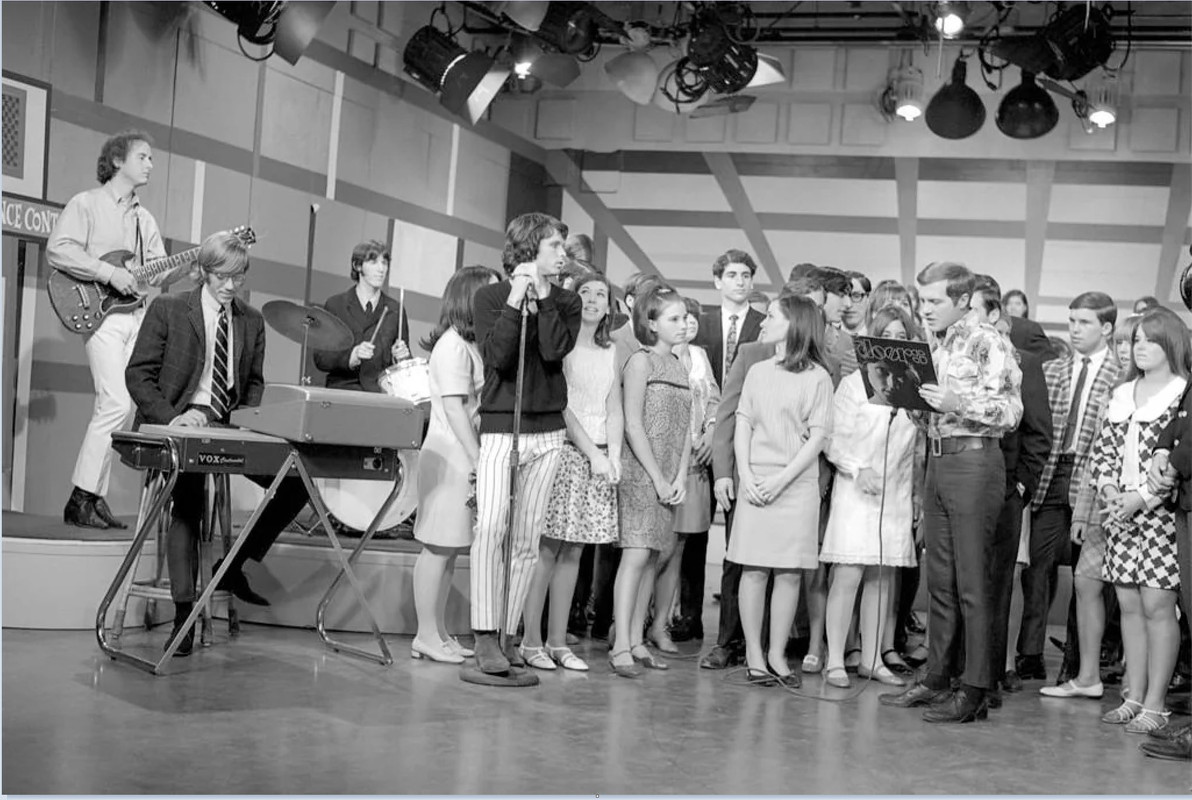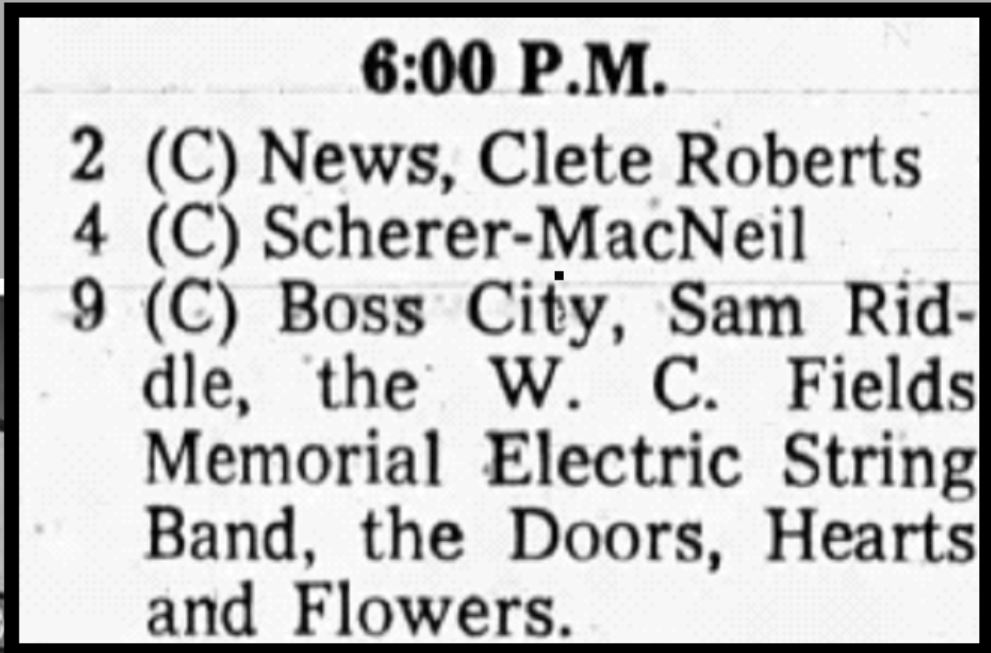 February TV Guide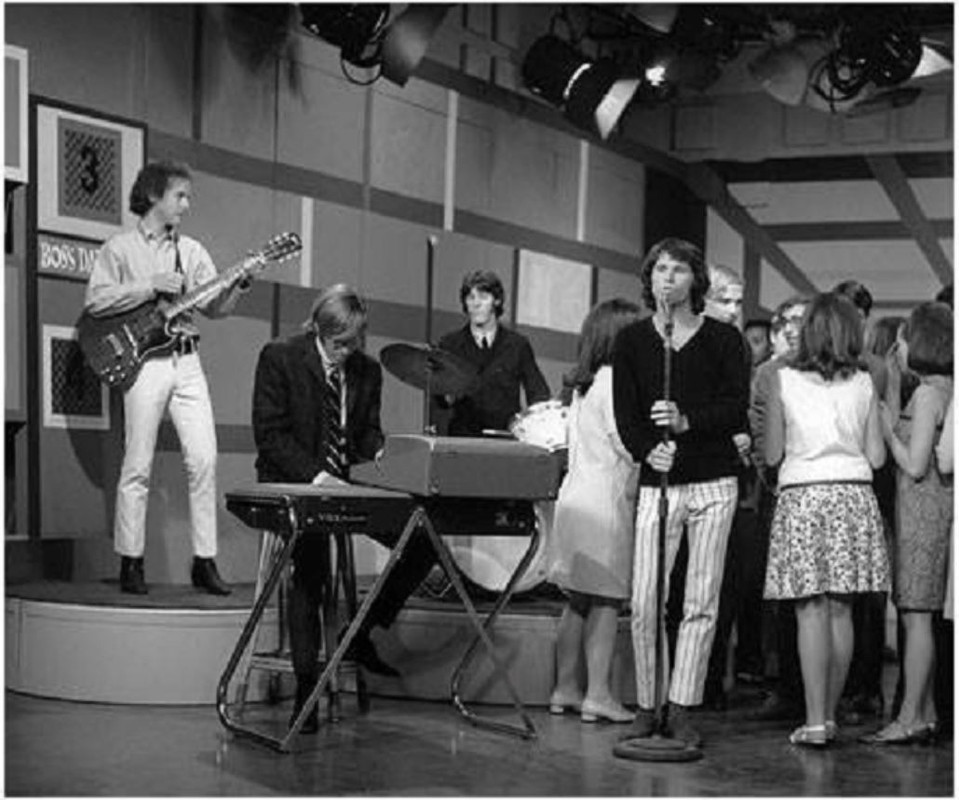 February 27th 1967: Shebang, KTLA-TV Channel 5, Los Angeles CA.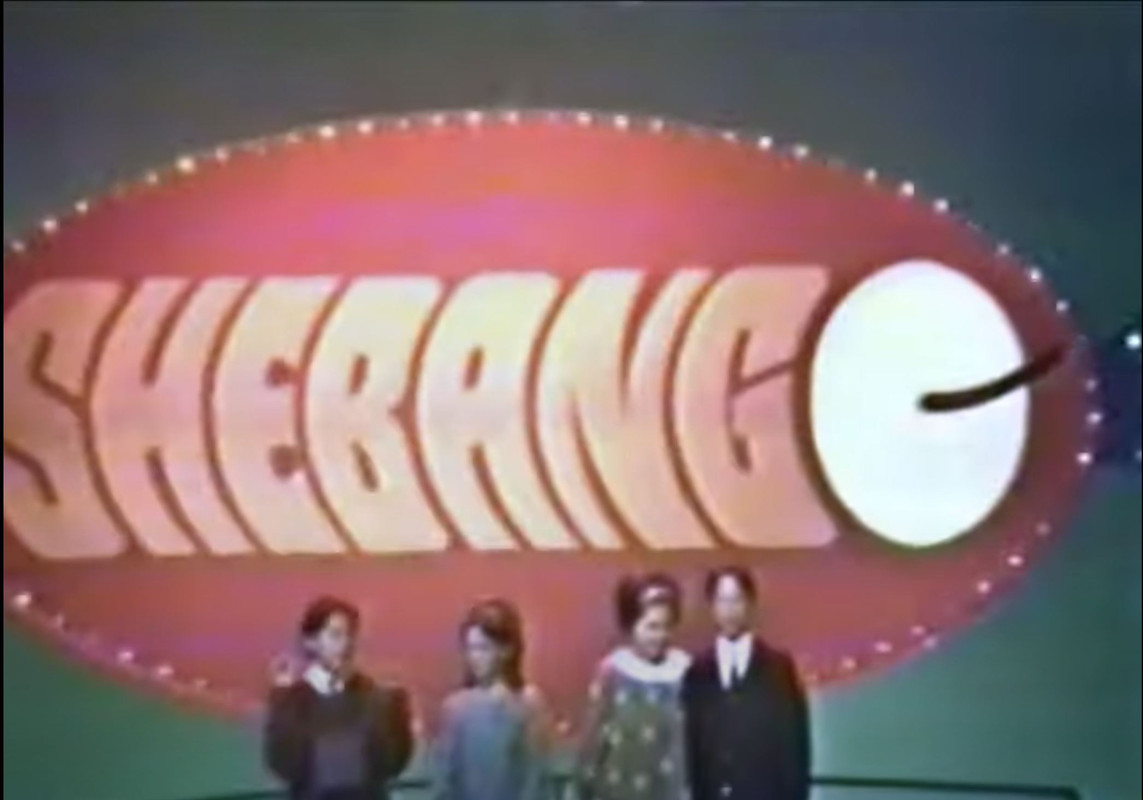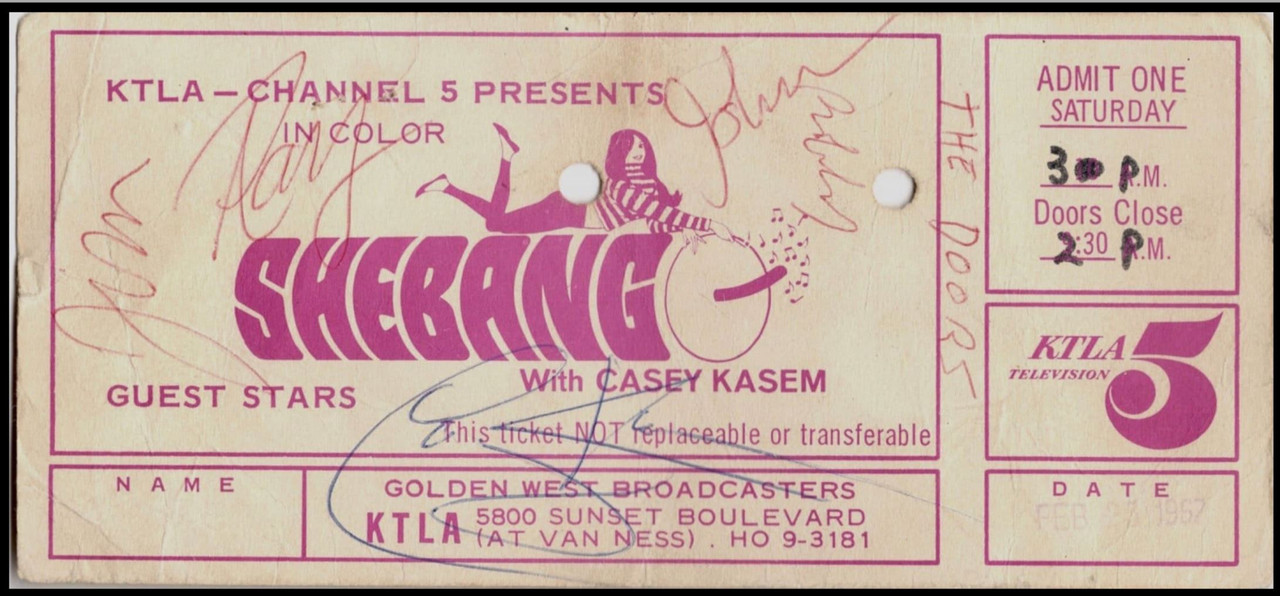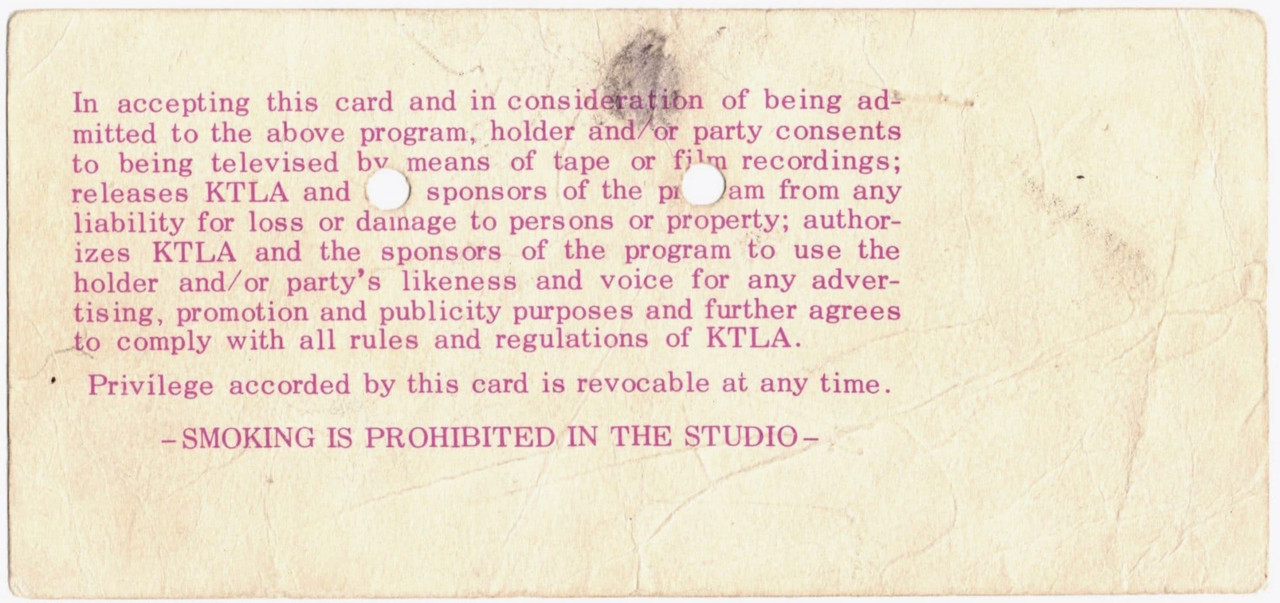 Ticket dated 27th February 1967.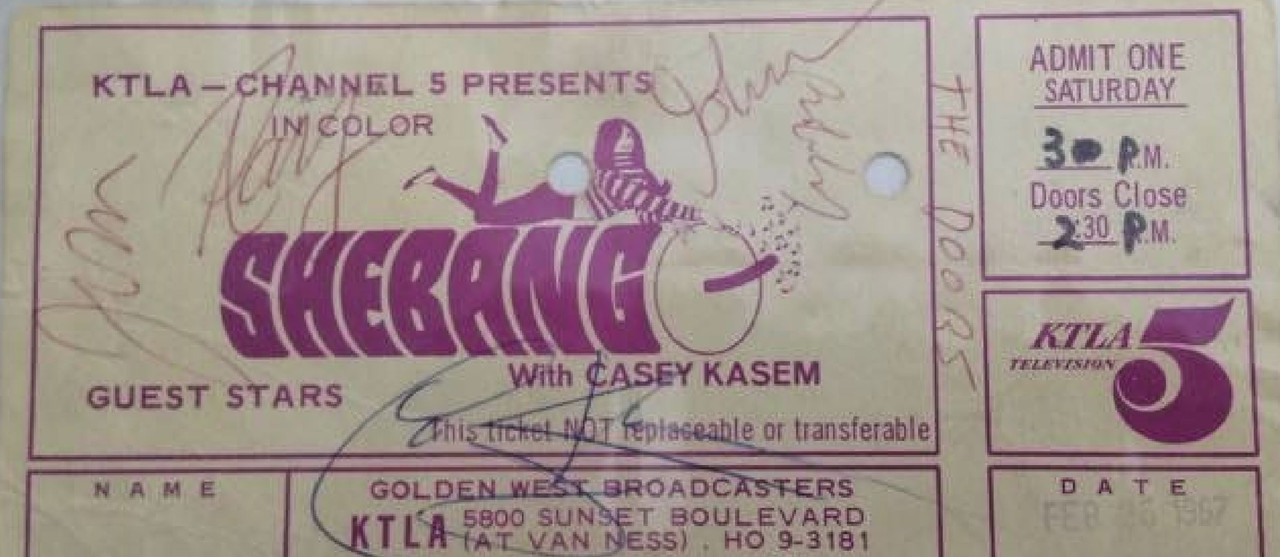 The EXACT same ticket with the 25th or 26th stamped on it.
"It was our first time doing a TV show and we really had no idea what we were doing. When the director started telling us what to do, we just looked at each other and said, 'I guess that's how it is'.
We learned later that wasn't the case, but it was a great initial experience."
Ray Manzarek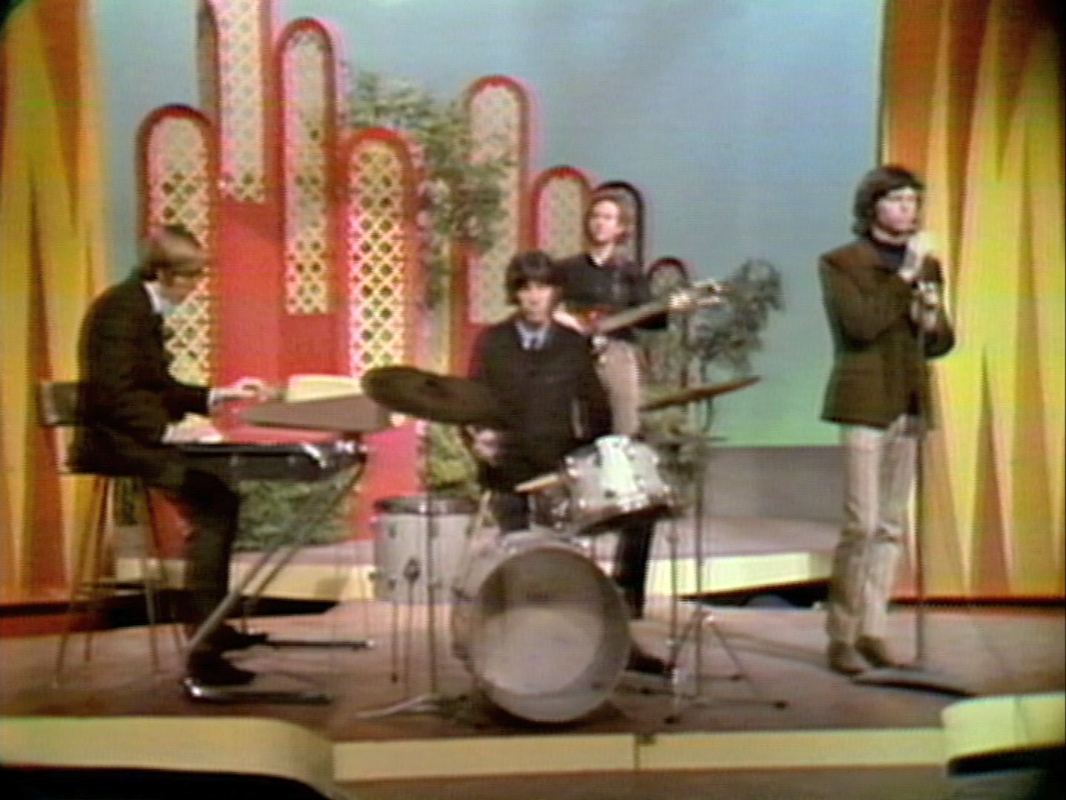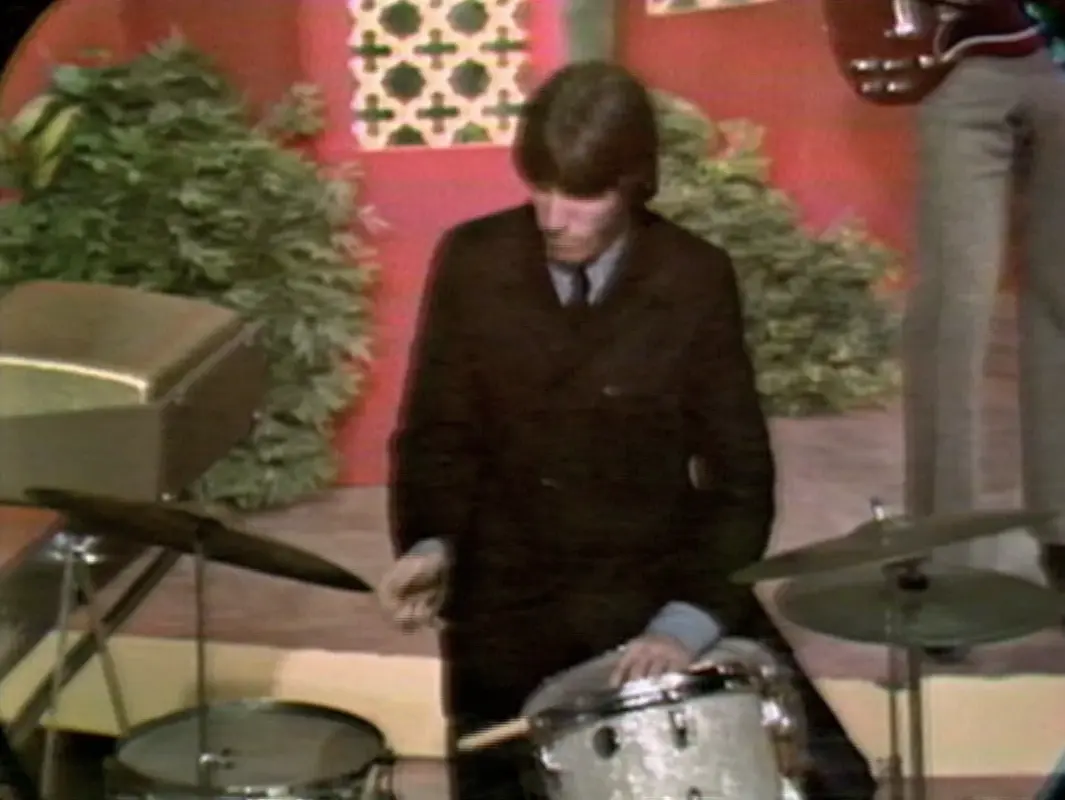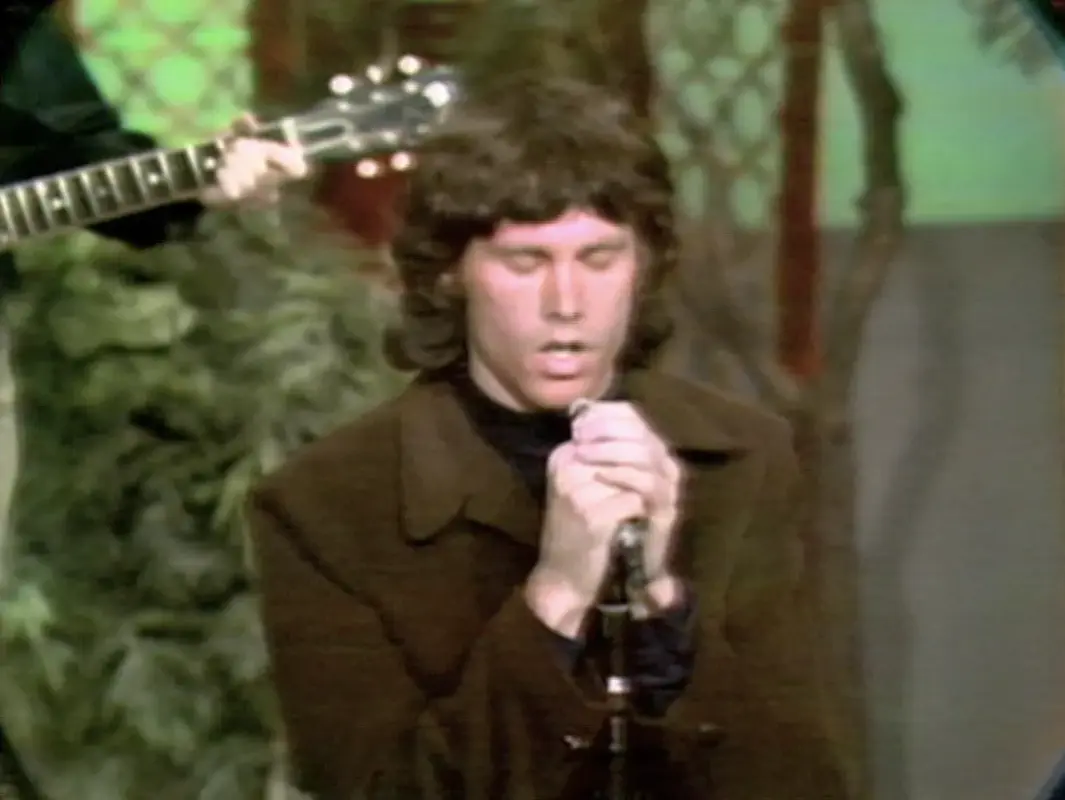 "We had no say what-so-ever. There was a director telling us exactly what to do, and we did it. We just felt lucky to be there. Shebang was a local TV show, so it wasn't as big as Dick Clark, but it was great to be on there."
Robby Krieger "This is one of our first TV performances. We were clearly nervous. I mean, Jim won't even look at the camera or anything. I'm somehow positioned in the front. I'm the 'lead drummer'. Ridiculous!"John Densmore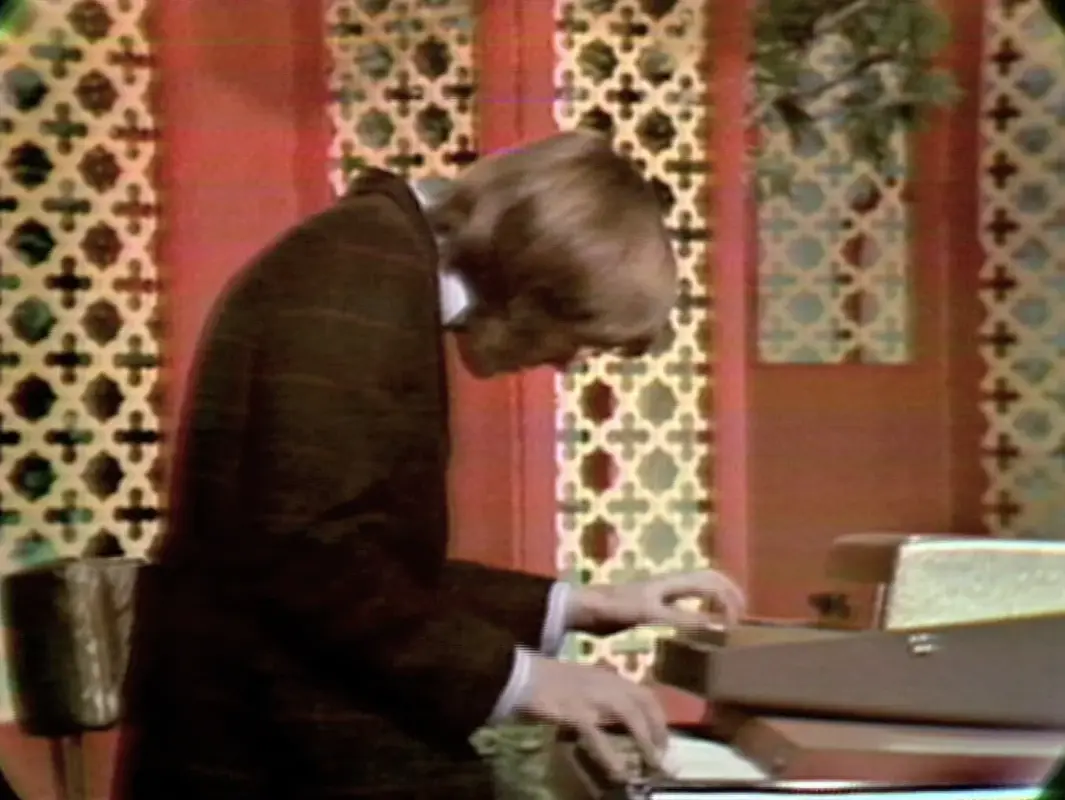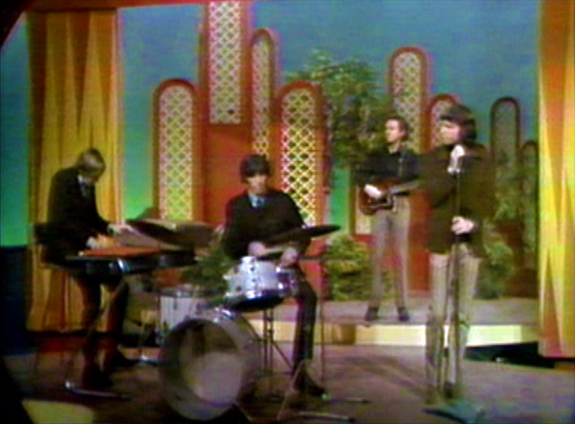 The Doors are filmed lip synching to a play back of their debut single 'Break On Through'.
The whole band looks very collegiate and the unusual set up places Densmore at centre stage on drums between Morrison (stage left) and Manzarek. Krieger stands behind them directly in front of some garden furnishings. The host is Casey Kasem.
Doors On The Road
** They are featured later in the year when Light My Fire is played for the audience to dance. The band do not make an appearance.