Post by TheWallsScreamedPoetry on Dec 22, 2004 16:22:02 GMT
"I see myself as a huge fiery comet, a shooting star. Everyone stops, points up and gasps, "Oh look at that!" Then - whoosh, and I'm gone... and they'll never see anything like it ever again... and they won't be able to forget me - ever."- Jim Morrison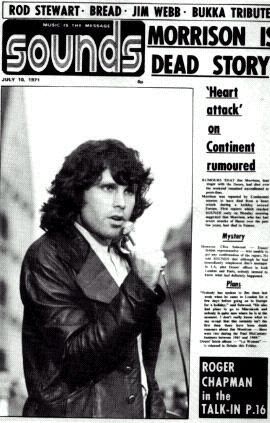 "I have just returned from Paris, where I attended the funeral of Jim Morrison. Jim was buried in a simple ceremony, with only a few friends present.
The initial news of his death and funeral was kept quiet be- cause those of us who knew him intimately and loved him as a person wanted to avoid all the circus-like atmosphere that surrounded the deaths of such other rock personalities as Janis Joplin and Jimi Hendrix.
I can say that Jim died peacefully of natural causes. He had been in Paris since March with his wife, Pam. He had seen a doctor in Paris about a respiratory problem and had complained of this problem on Saturday, the day of his death.
I hope that Jim is remembered not only as a rock singer and poet, but as a warm human being. He was the most warm, most human, most understanding person I've ever known. That wasn't always the Jim Morrison people read about, but it was the Jim Morrison I knew and his close friends will remember."Statement of Bill Siddons July 9, 1971:
JIM MORRISON, LEAD SINGER OF THE DOORS, DIES
New York Times 1971
Jim Morrison, the 25-year-old lead singer of The Doors rock group, died last Saturday in Paris, his public relations firm said today. His death was attributed to natural causes, but details were withheld pending the return of Mr. Morrison's agent from France. Funeral services were held in Paris today.
In his black leather jacket and skin-tight vinyl pants, Jim Morrison personified rock music's image of superstar as sullen, mystical, sexual poet.
The Doors, a quartet founded in 1964 in and near the film school at the University of California at Los Angeles, became by 1967 one of the most popular groups in the country, attracting the attention of serious critics who discussed their music's origins and meanings, as well as screaming, hysterical teenagers who sometimes had to be peeled off the performers by the stage hands at the group's frenzied concerts.
Their performances were invariably treated by reviewers as events of theater, for the Doors helped to take the electronically amplified rock music that bloomed on the West Coast out of the sound studio and into the concert hall.
Their music was loud and distinctive, but perhaps the most attention was paid to the lyrics, written by Mr. Morrison, which were filled with suggestive and frequently perverse meanings abetted by Mr. Morrison's grunts, sneers and moans on stage.
"Think of us," Mr. Morrison once said "as erotic politicians." One critic echoed others when he called Mr. Morrison's presentations "lewd, lascivious, indecent and profane." Indeed, in one of his most famous episodes, he was arrested and later found guilty of indecent exposure at a rock concert in Miami in March of 1969.
It was this concert, which shocked even some of his teenage fans, that led to a giant Rally for Decency in the Orange Bowl later that month, attended by 30,000 persons. Mr. Morrison was also forcibly removed from a New Haven stage in 1967 after he allegedly exposed himself.
Mr. Morrison's first two hits were Light My Fire and People Are Strange. One of his important works was The End, an 11-minute extended popsong that ended with a vision of violent death.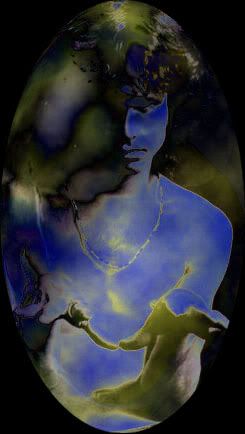 A friend came up to me on Thursday 8th July and said maybe I should read Sounds.......When I saw it I was dismissive as rock stars 'died' all the time....only when I heard Radio One play 'Riders On The Storm' as a tribute to the fallen star on the Saturday did I realise it was true.
I was 15 years old and had just began to think of the Doors as my favourite band.......I knew very little about them then except the lead singer was fucking dead....I was rather pissed off! Over the years I have had time to think about that reaction and I still find it entirely understandable....I wanted to have a long and enjoyable 'relationship' with the Lizard King and listen to all the albums that would come after the incredible LA Woman and see the guys on stage at the City Hall up the road in Newcastle but it was snatched away.....I saw hundreds of bands as I grew older and had a blast at all the gigs but I did for all the rest of my life until the present really regret that i never saw The Doors and Jim in particular. I never shed a tear for the guy until July 4th 2002 when I visited the grave on my own in the early morning after recovering from the hangover that was the 3rd.....Very odd behaviour for someone who would call themselves a very big Doors fan......
I have subscribed to this or that nutty theory that Jim was in Australia or working in a chip shop in Oldham (just made that up ) and seen plenty of insane ones I never signed up to.....I have sat and defended the band against my schoolfriends, my workmates, my best friends and even my wife! I have read everything in English about the band and listened to all the music that is available and I love it now as I did when I was a teenager.....but something is always missing.....I was never part of a Doors audience and never experienced what even the worst of the band live could offer...
Jim Morrison is now part of our dreams and we remember him in vastly different ways but considering he was there for such a short period of time he made an impact that has echoed down the decades into the psyche of each subsequent generation....even those who hate him and pour scorn must admit that to do that they have to know who he was......Jim is remembered when so many are forgot.....
Some religions claim that nobody truly dies if ONE person remembers thier name. Jim Morrison is lucky as he is remebered by millions....
Would I rather have had it that he had lived and played Newcastle City Hall making a couple more albums before drifting into obscurity as so many 70s acts did........?
I have often wondered just that......33 years later I cannot really give an honest answer!
Much has been written about Jim what follows is a selection...feel free to add anything you think relevant!