Post by TheWallsScreamedPoetry on Feb 12, 2005 15:52:46 GMT
The following is a listing of Jim Morrison's report cards:
Kindergarden 1948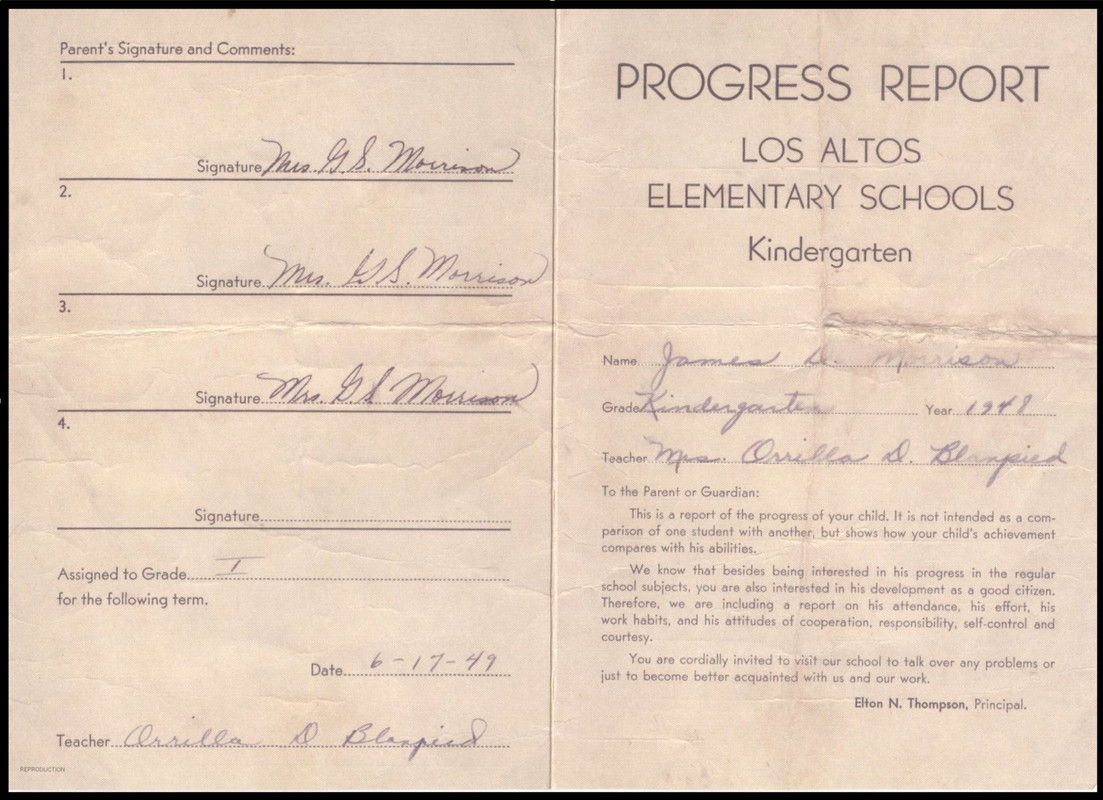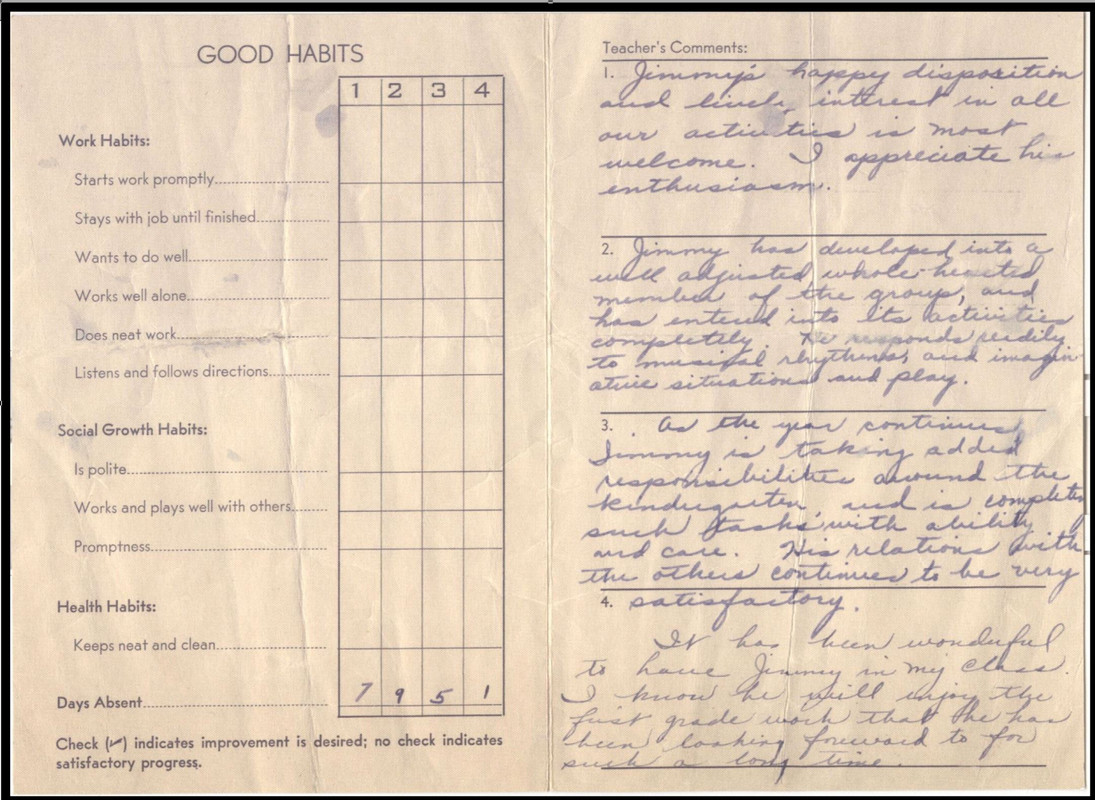 Notice Clara signed her name Mrs G.S. Morrison. An anachronism from the days when women were more chattels than actual people
Elementary School:
Grade Two Progress Report Card, 1950-51
Fairfax County Elementary School Fairfax County, Virginia
One of Morrison's teachers noted that he "was adjusting well" to his new school.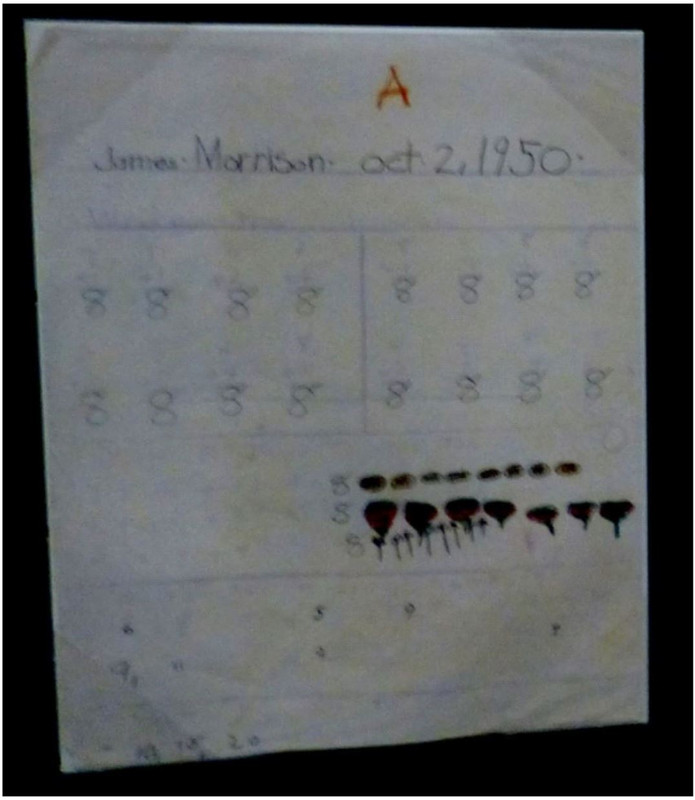 Report card for Jim age 7
Grade Four Progress Report Card, 1952-53
Kingsville Public School - Charles Flato Elementary Kingsville, Texas
Morrison's teacher, Mrs. Irene Atwood, wrote, "It was a pleasure to work with Jimmy."
Grade Five, 1953-54
St. John's Methodist School
Certificate of Promotion, Albuquerque, New Mexico
Grade six, 1954-55
Longfellow School Sixth Grade Graduation Program
San Diego, California
The handwritten notes on the front of the program are from Jim Morrison's mother, Clara. Morrison presented a history of the class.
At Longfellow Elementary School, he wrote his earliest known poetry, dated 5-21-54 and called the Pony Express: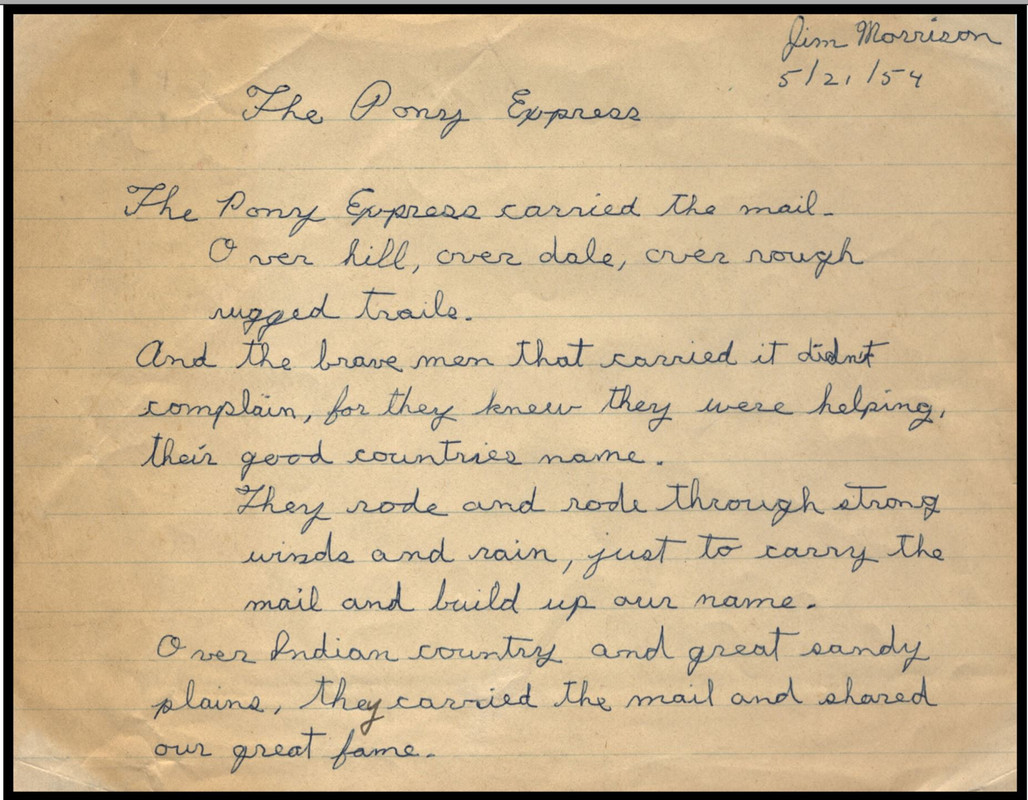 The Pony Express carried the mail
Over hill, over dale
Over rough rugged trails...
At Longfellow, he scored an A in Home Economics. He graduated sixth grade from Longfellow on June 16, 1955.
Around the same time, he was also a Cub Scout, San Diego Troop 17. Though he earned a merit badge for hiking, he later claimed he was kicked out of the Scouts for swearing at the Den Mother.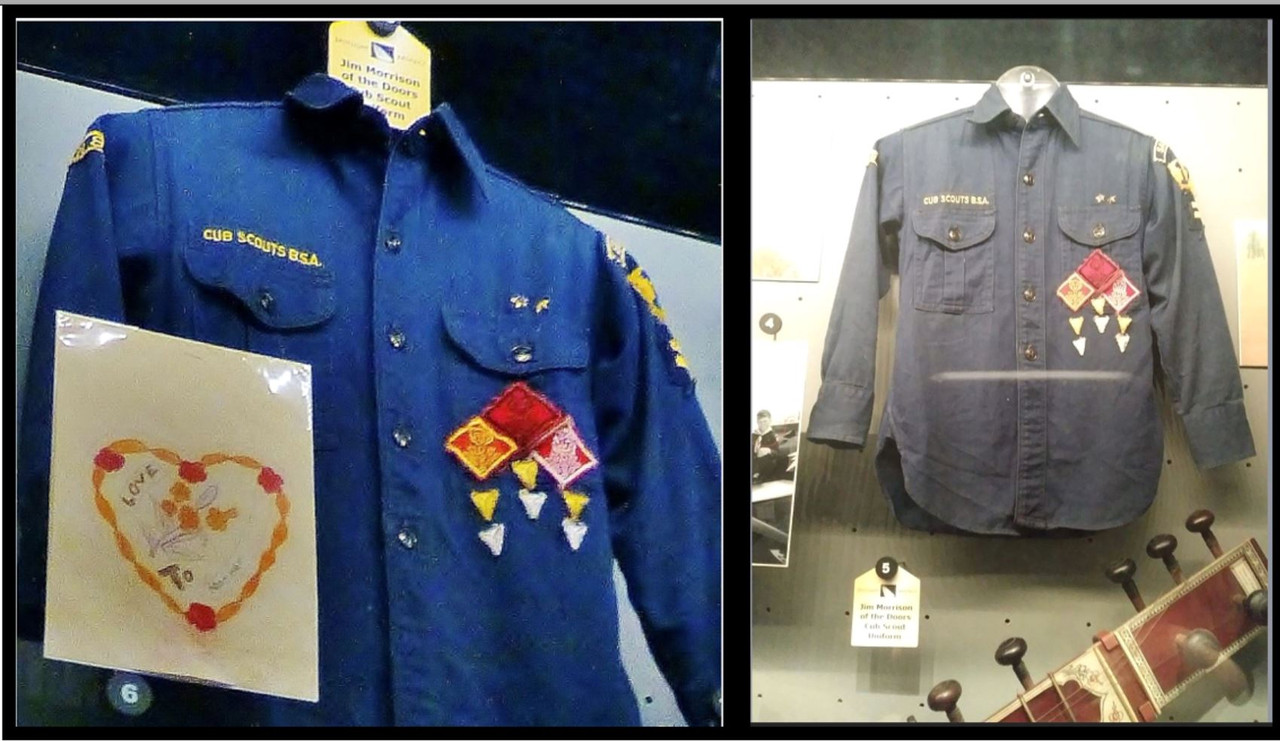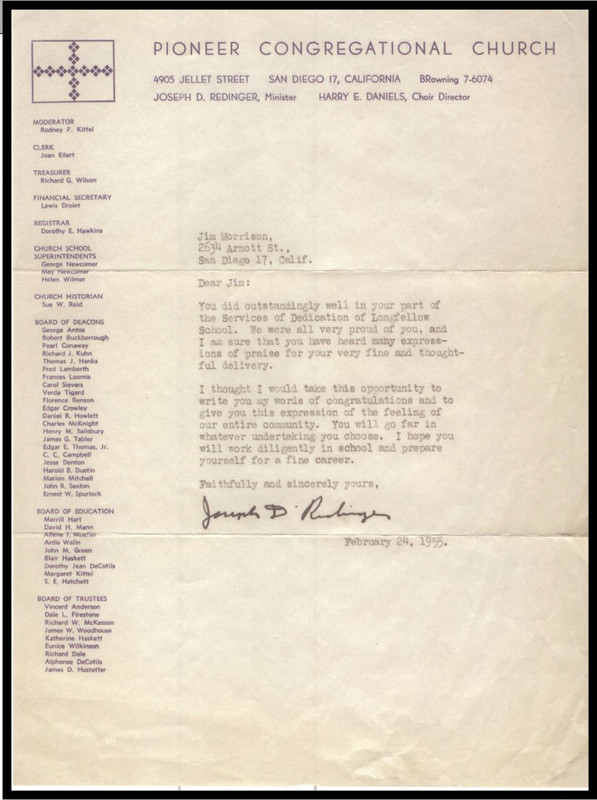 At age 11, Morrison lived at 2634 Arnott Street and attended Pioneer Congregational Church
High School:
Jim would graduate high school in 1961 from George Washington High School in Alexandria, Virginia.
College:
After graduating high school, Jim moved to live with his grandparents while attending St. Petersburg Jr. College in Florida. The following year, Jim became tired of living with his grandparents and of life at St. Petersburg and decided to transfer to Florida State University (FSU) and major in theatre. He lived a mile from campus in a three bedroom house with five other FSU students, only two of whom he had known previously. Due to his heckling and shenanigans, his roommates asked him to move out.
His time at FSU was productive, however. It brought about several important events which would greatly influence Jim's life. First, he took Philosophies of Protest and Psychology of Crowds, which he identified later as two of his favorite classes (that would in the future aid him in his role as lead singer of The Doors). He also wrote a research paper on the imagery of heaven and hell in the paintings of Heteronymous Bosch. Finally, he managed to get a part in Harold Pinter's play The Dumbwaiter without having any previous acting experience. By 1964, Morrison had gotten tired of the theater arts department at FSU and transferred to UCLA where he became part of the film school.