Post by TheWallsScreamedPoetry on Jul 26, 2023 9:47:00 GMT
European Tour 1972This tour was to promote both the bands debut 'Other Voices' and the excellent compilation album
'Weird Scenes Inside The Goldmine'.
Several new tracks from their as yet untitled and recorded 1972 LP were introduced on this tour.##This thread explores the band concerts on mainland Europe as opposed to the UK which has its own thread.
There is not a huge information regarding some of these concert.
Montreux was filmed so I got some great screenshots for that as was The Beat Club performance.
The rest have some reviews and photos but some have nothing at all sadly.April
27th Tivoli Concert Hall Copenhagen Denmark
28th Circus Krone Munich West Germany
29th Jahrhundert Halle Frankfurt West Germany
30th Montreaux Jazz Festival Switzerland.May
1st Olympia Theatre Paris
3rd Beat Club TV Studio Bremen West Germany
5th Brussels, Salle De La Madeleine Belgium
6th Rotterdam De Deelen Holland
7th Carre Theatre Amsterdam Holland
Just prior to the European Tour in April 1972 Ray Manzarek is interview by Phonograph Record Magazine and makes a memorable statement regarding the future of The Doors that is repeated in several publications around the world.
"I think we'll get into some explorations of light as opposed to darkness. We've spent a lot of time exploring the dark side of the soul......a lot of time in the unconcious mind, the subconcious mind, finding all the strange weird things down there. Now we're going to come up for a breath of air. Come up for some light, for some sunshine and get some light to those dark corners."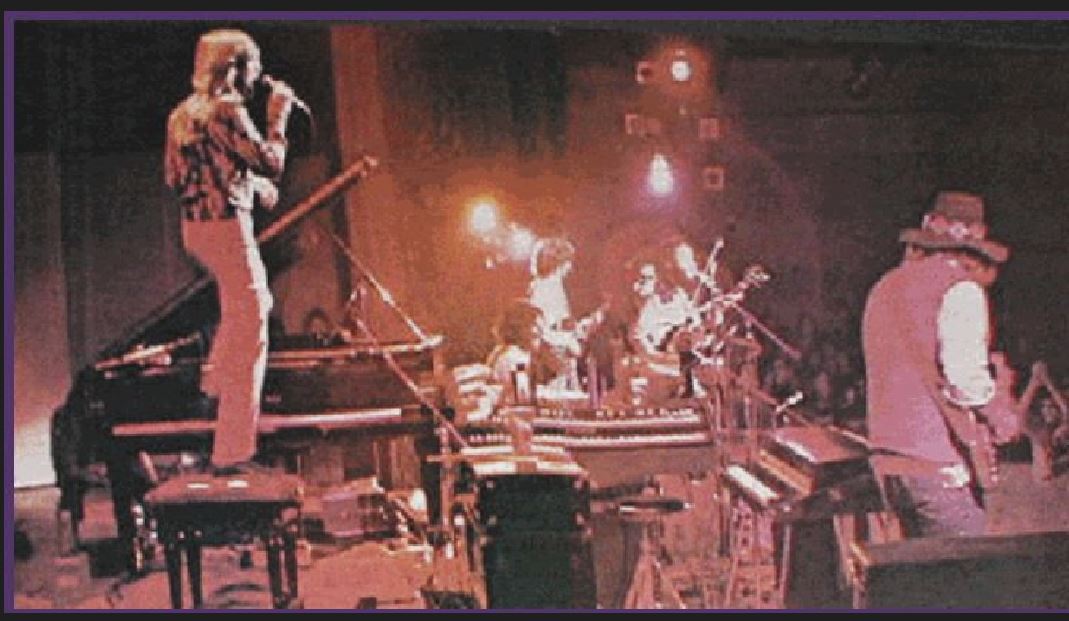 The Doors on one of thier Euro Concert dates.
In January 1972 The Doors began rehearsing for a second album and for an upandcoming Spring tour of Europe.
The second tour of Europe spanned April and May and saw them play Germany, Switzerland, France, Denmark, Holland and the UK before winding up at The Roundhouse....which would have been nice if it had happened. Instead the gig was switched to the Imperial College Kensington.
No matter as all the music was once again right up to snuff and the new Doors once again, accompanied by Conrad & Ray, impressed the fans and critics easily as much as the old Doors.
Just before the release of Full Circle The Doors embarked upon their final European Tour in April of 1972. Taking in seven countries and more than a dozen concerts and TV appearances it coincided with the European release of 'Ships w/Sails and also was seen as a chance to promote the 'Weird Scenes Inside The Goldmine' Doors compilation album.
The tour began on April 27th in Copenhagen supported by Atomic Rooster and ended at The Civic Hall Guildford here in England on May 14th.
Reviews in the Brit press were reasonably favourable and several of the top Pop papers included features on The Doors trios visit.
Prior to appearing in the BBC studio to record OGWT the three Doors took to the streets in an old London bus to promote the new album and Doors compilation
.
From 'The Doors' by John Tobler & Andrew Doe
.
As well as OGWT the band record a TV appearance for Radio Bremen TVs 'Beat Club' show as well as a radio special in Sweden which featured tracks from Other Voices and an interview with Ray and John.
Foolishly I turned down a chance to go see them at Newcastle's City Hall on Wednesday May 10th...coach was leaving from nearby Middlesbrough but I was too young too dumb and too angry I guess that Morrison was not there....I would have liked to have been able to say I'd seen The Doors ...even the 3 man version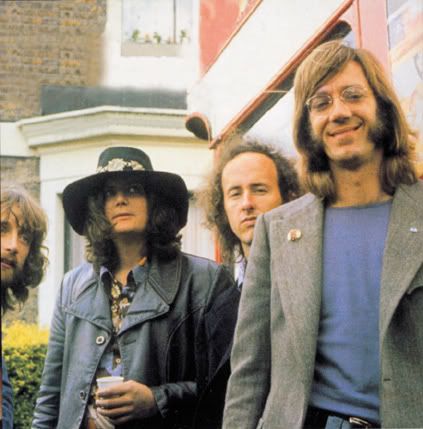 April 27th 1972: Tivoli Koncertsal, Copenhagen, DenmarkApril 28th 1972: Circus Krone, Munich, West GermanyApril 29th 1972: Jahrhundert, Frankfurt, West Germany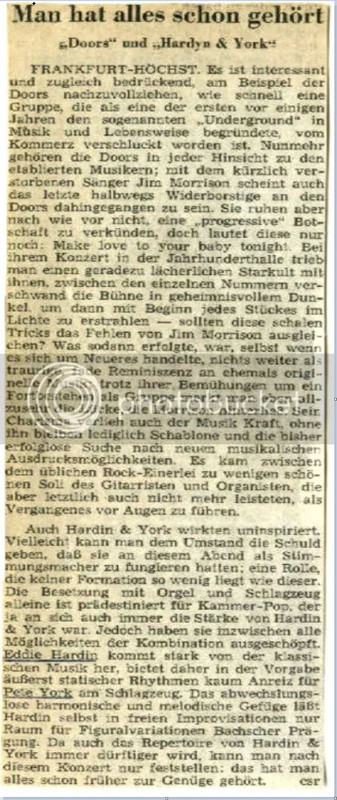 German newspaper article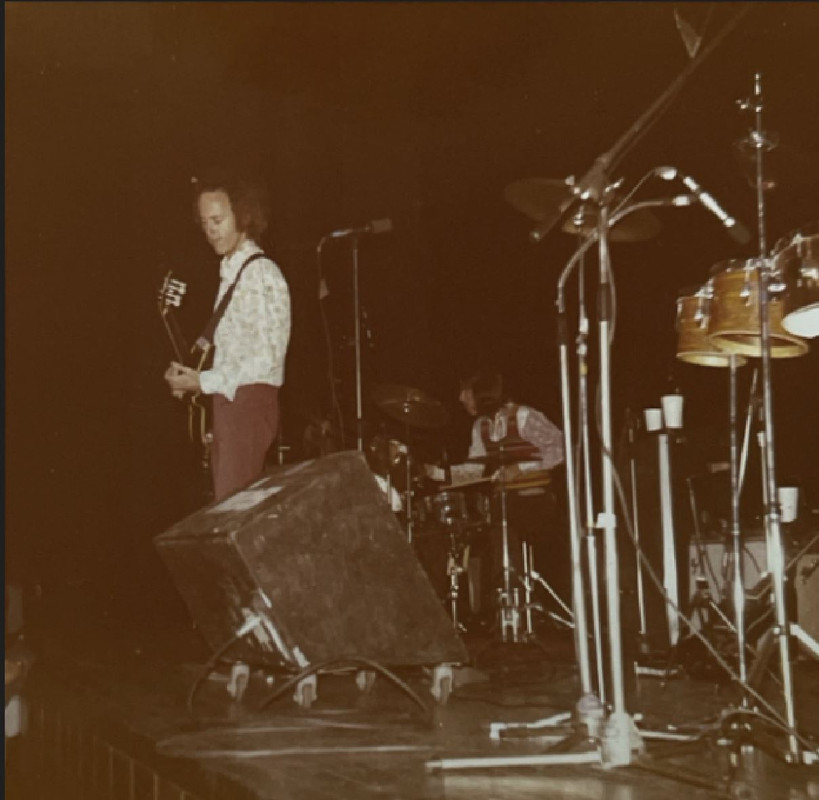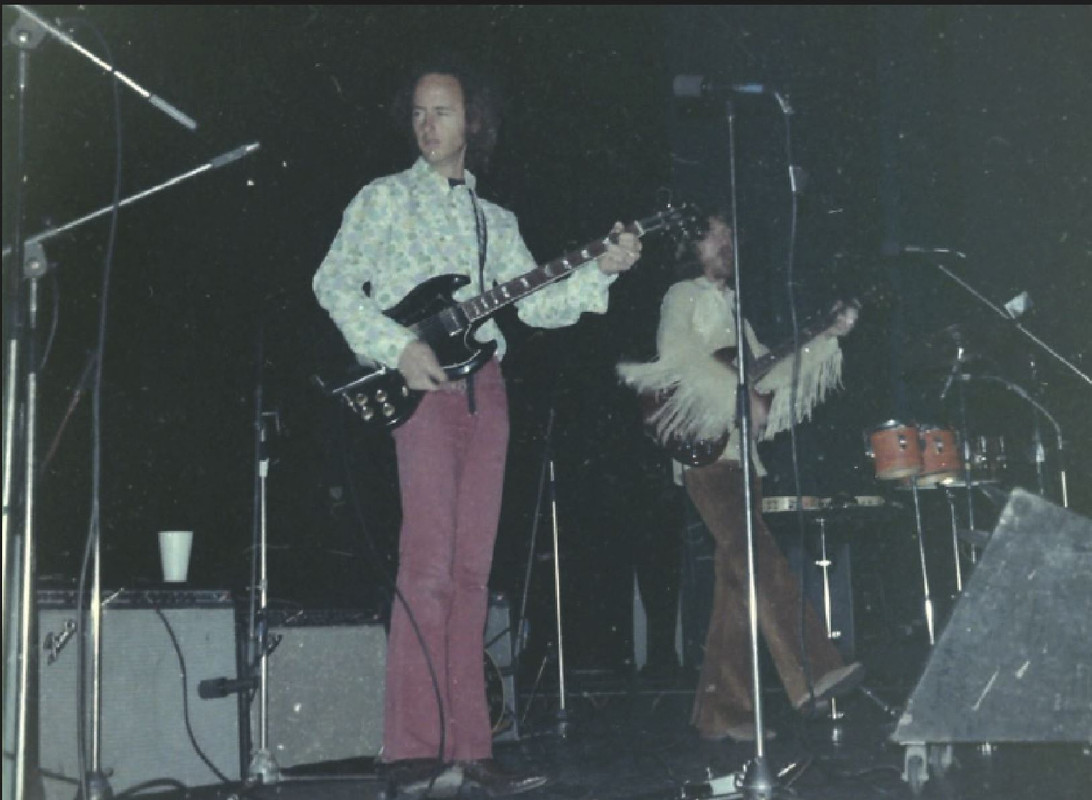 April 30th 1972: Montreux Rose d'Or Jazz Festival, Switzerland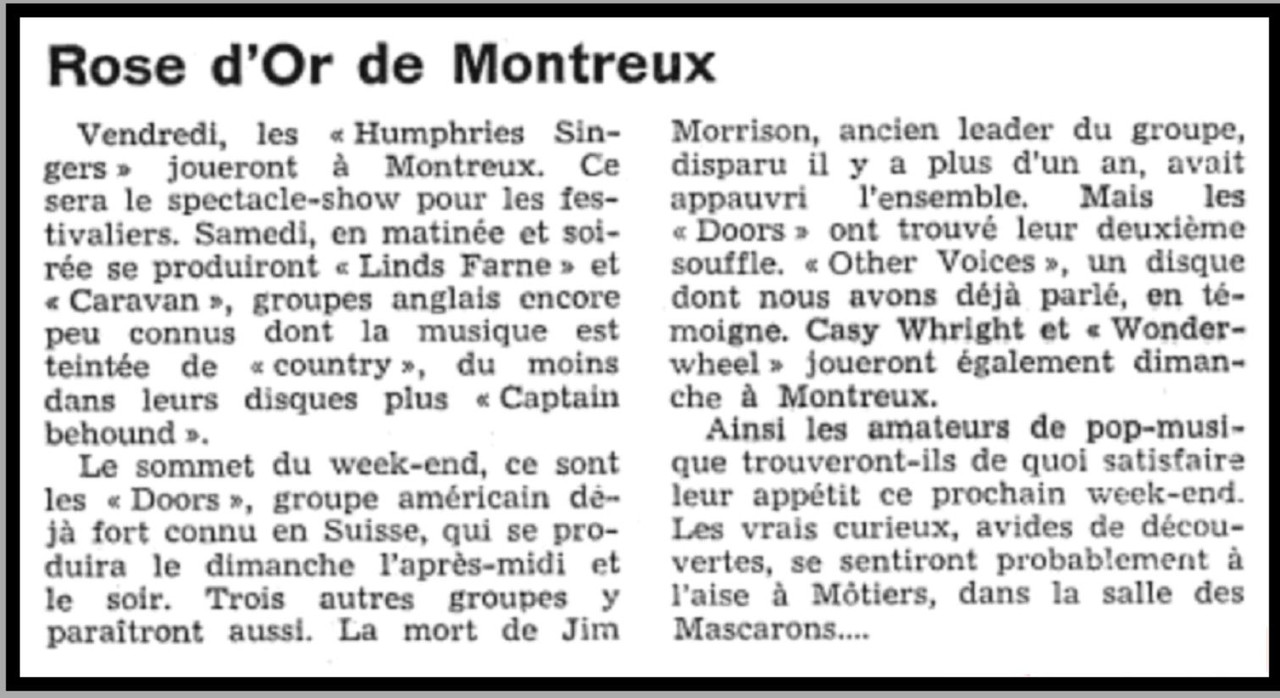 26-4-72
L'Impartial Newspaper Switzerland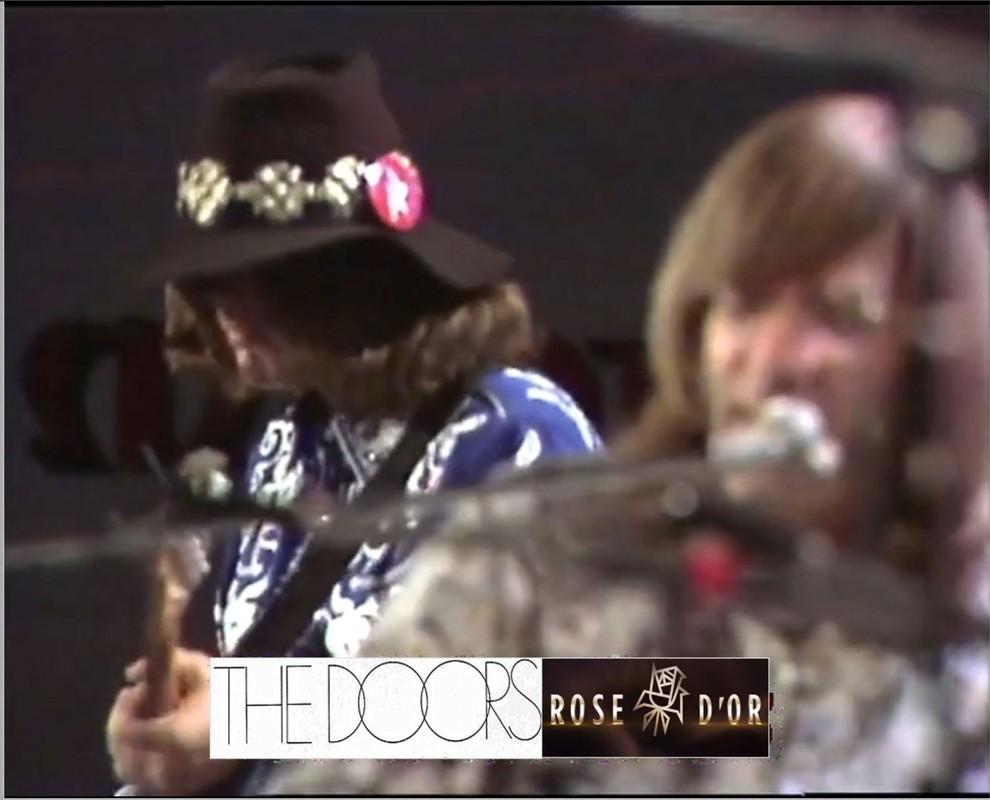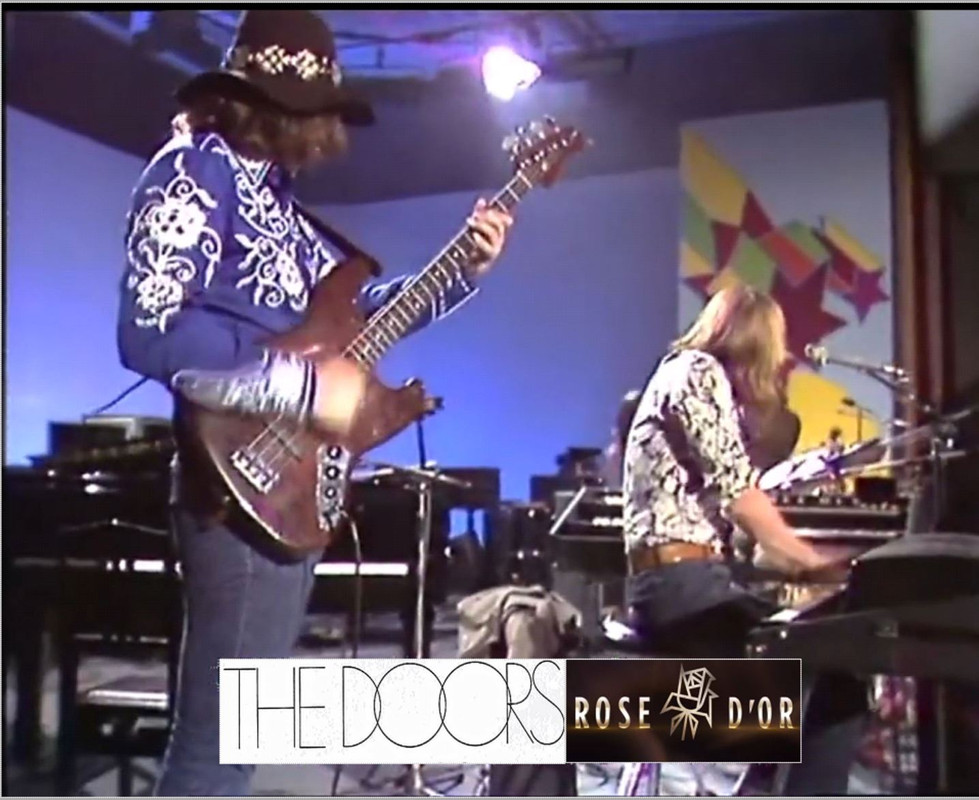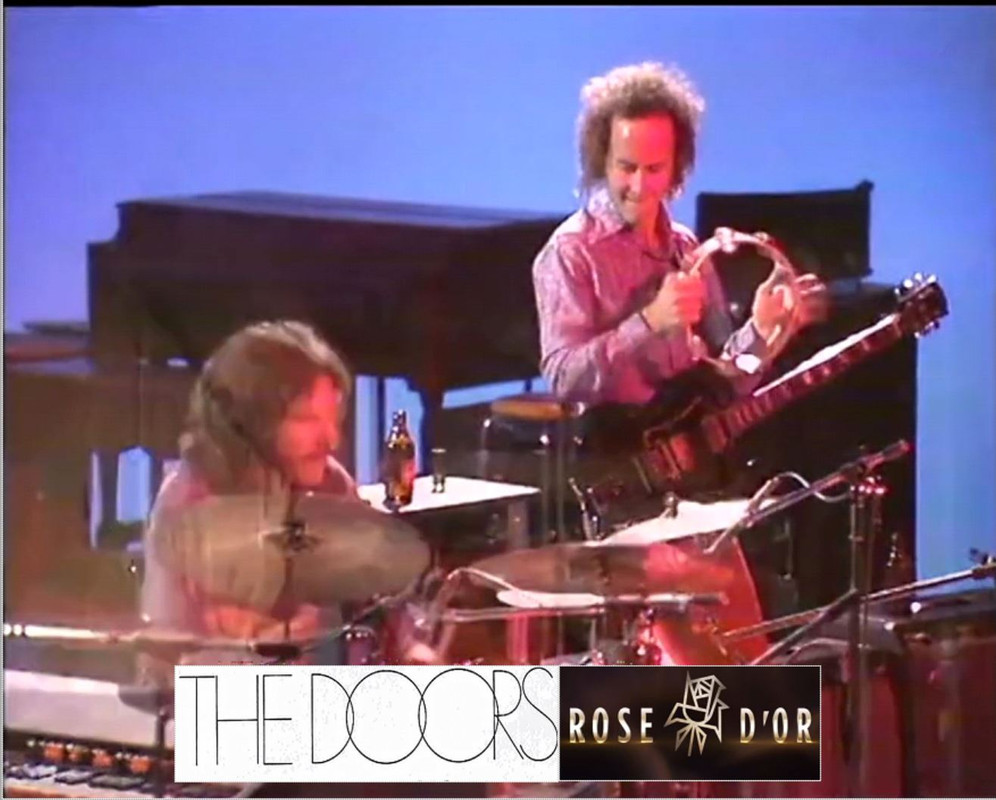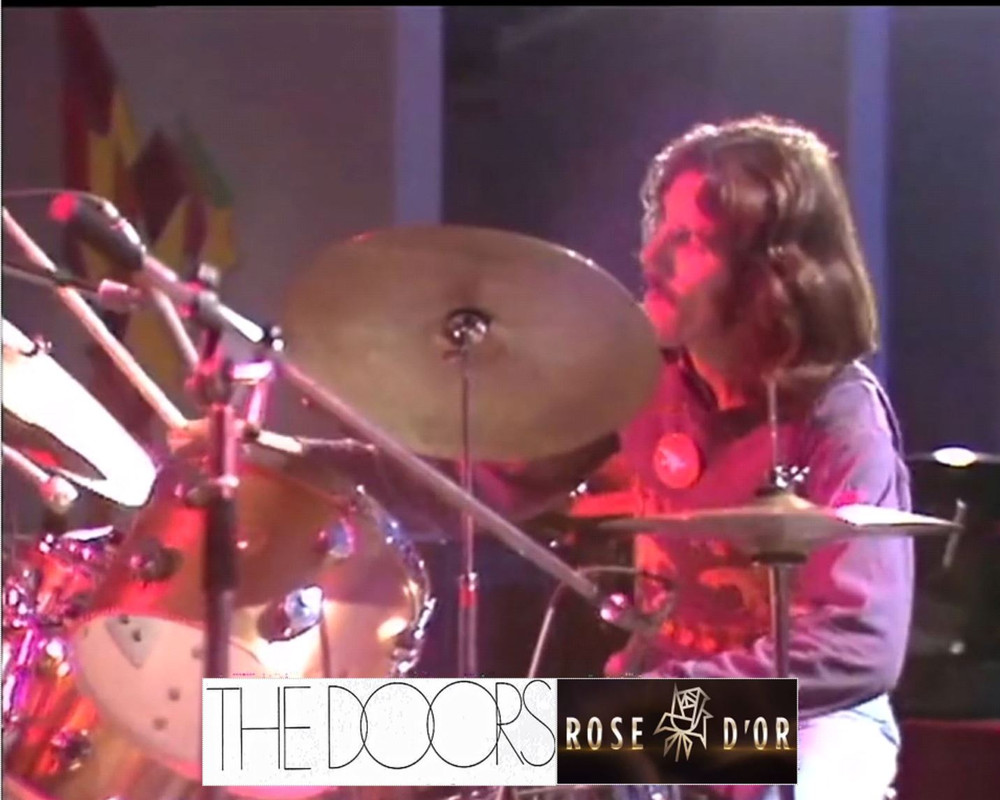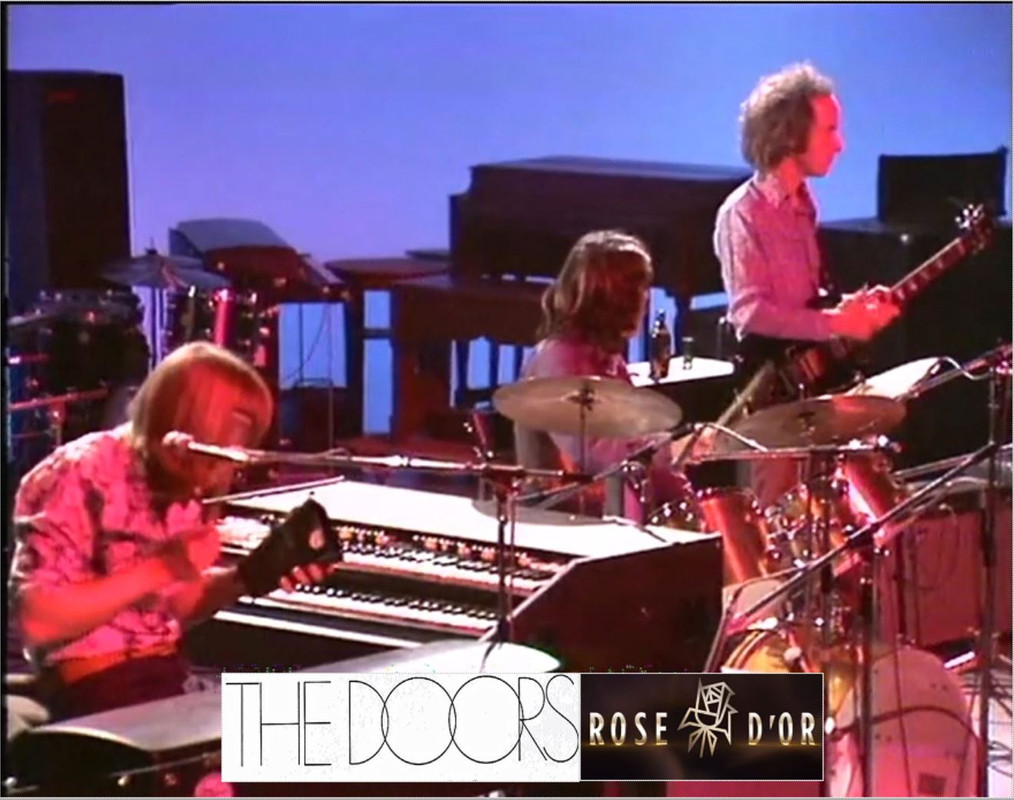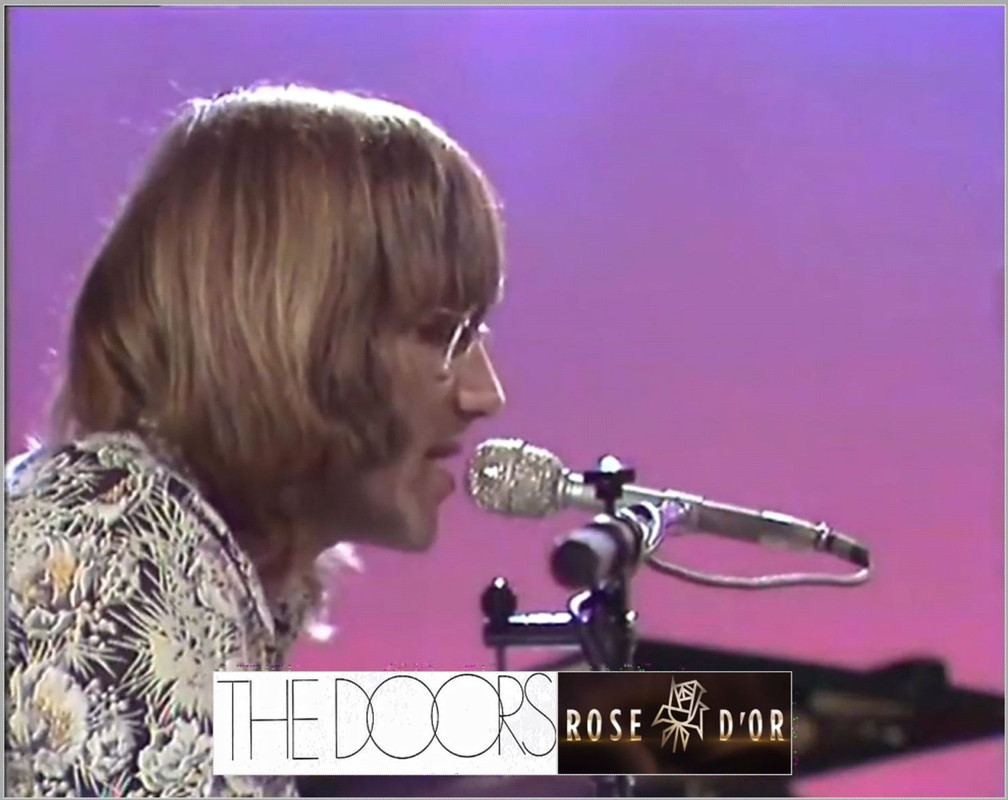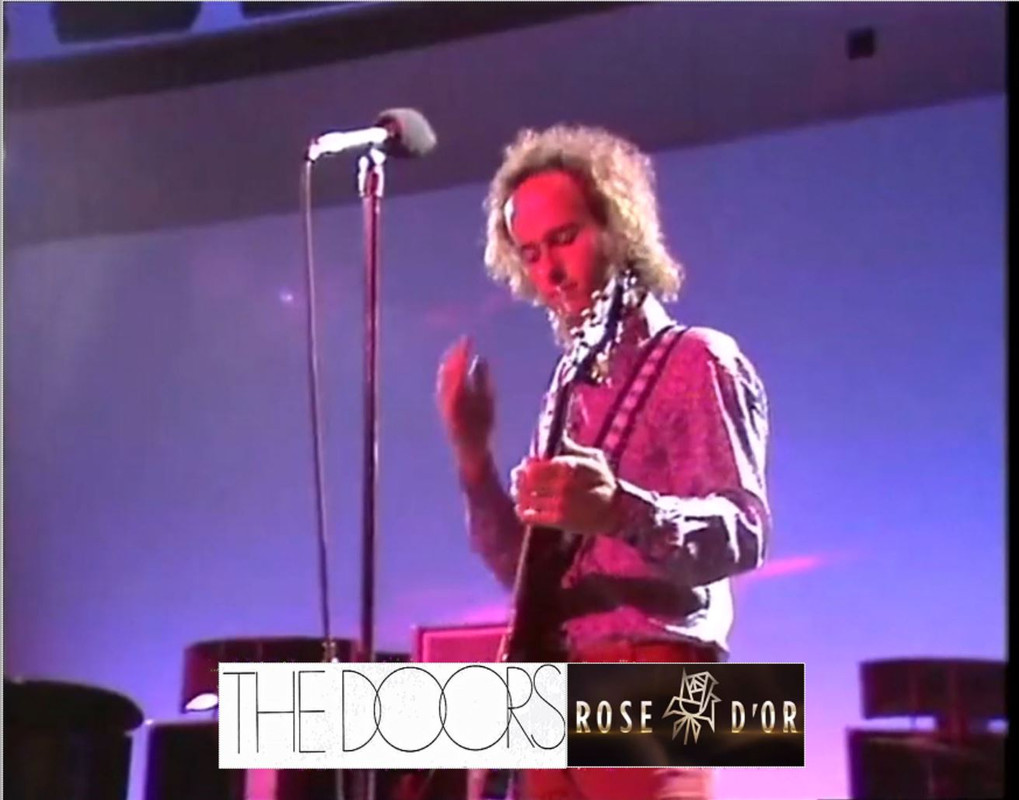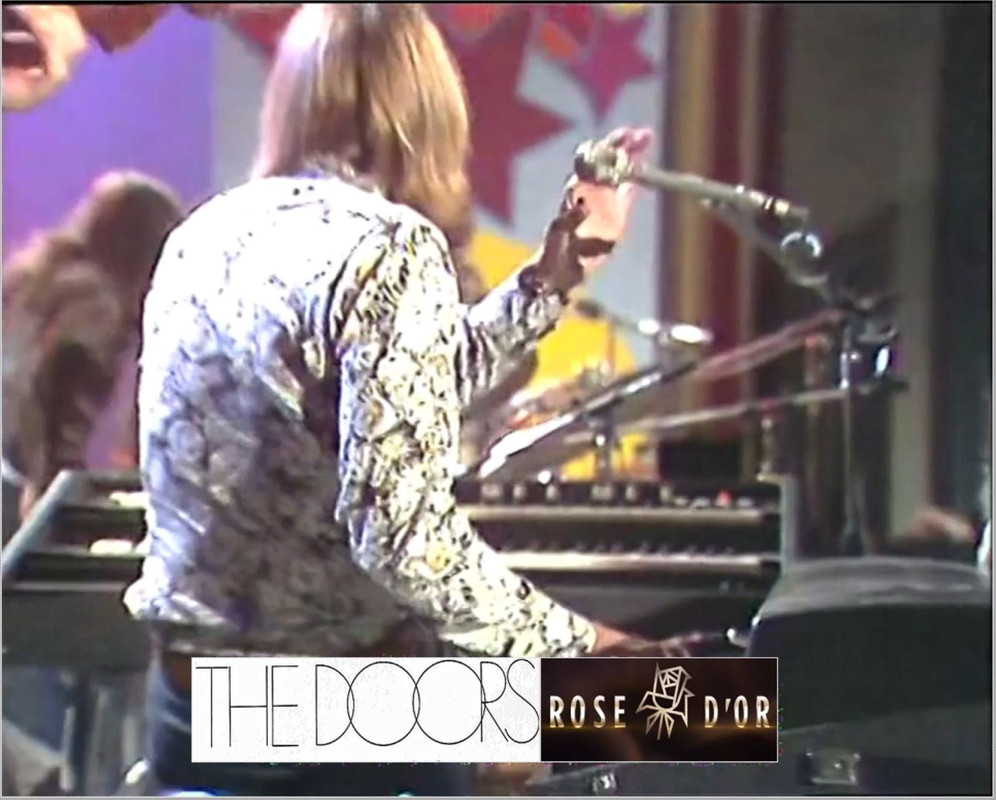 The Doors perform afternoon and evening shows, which are both well received. The respectful applause that greeted them at the beginning of the tour quickly evolves into increasingly enthusiastic cheers as it quickly became apparent that the new band excels beyond everyone's expectations. The excellent first set was recorded for TV and can be found on YouTube.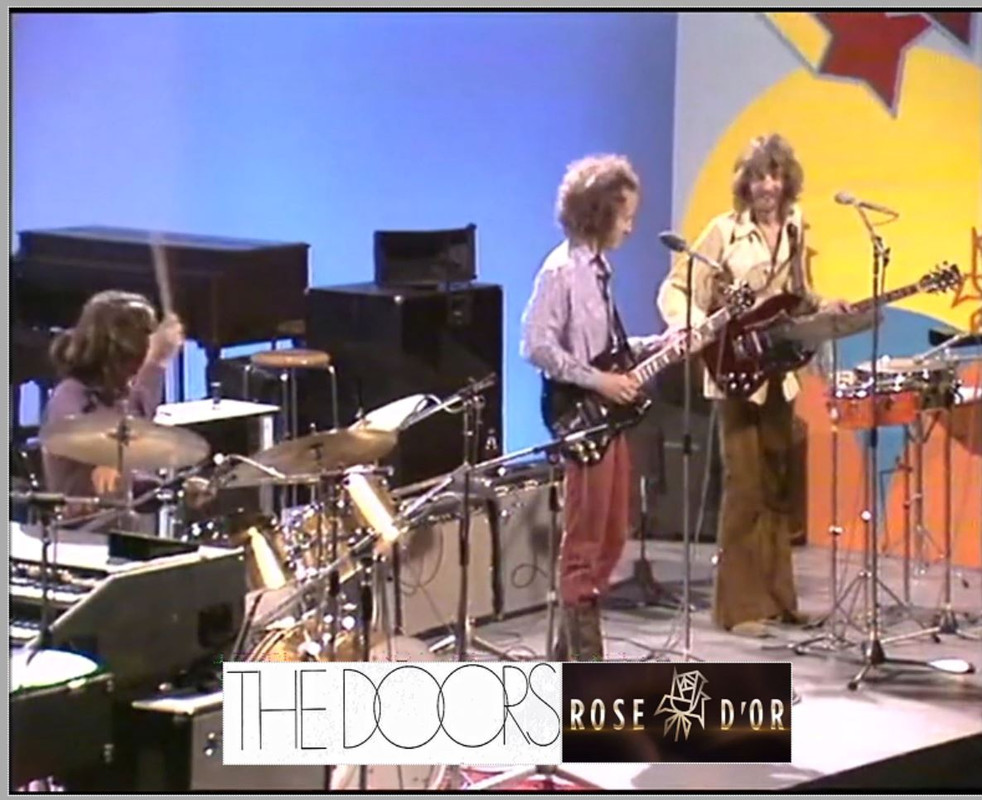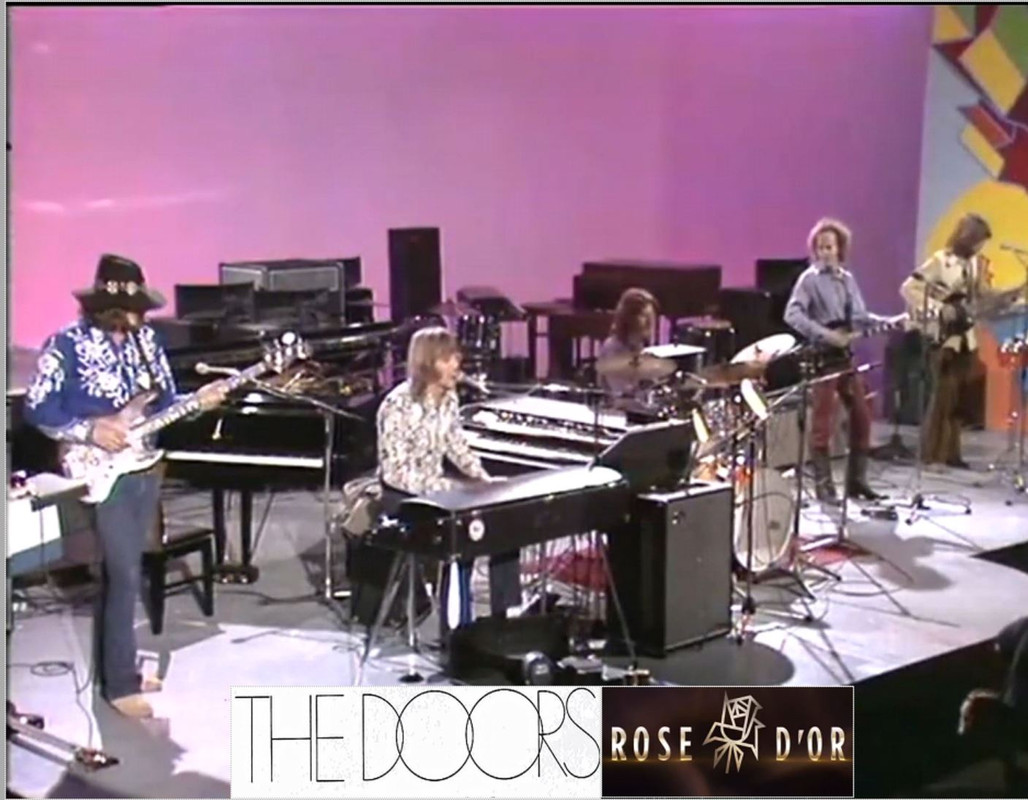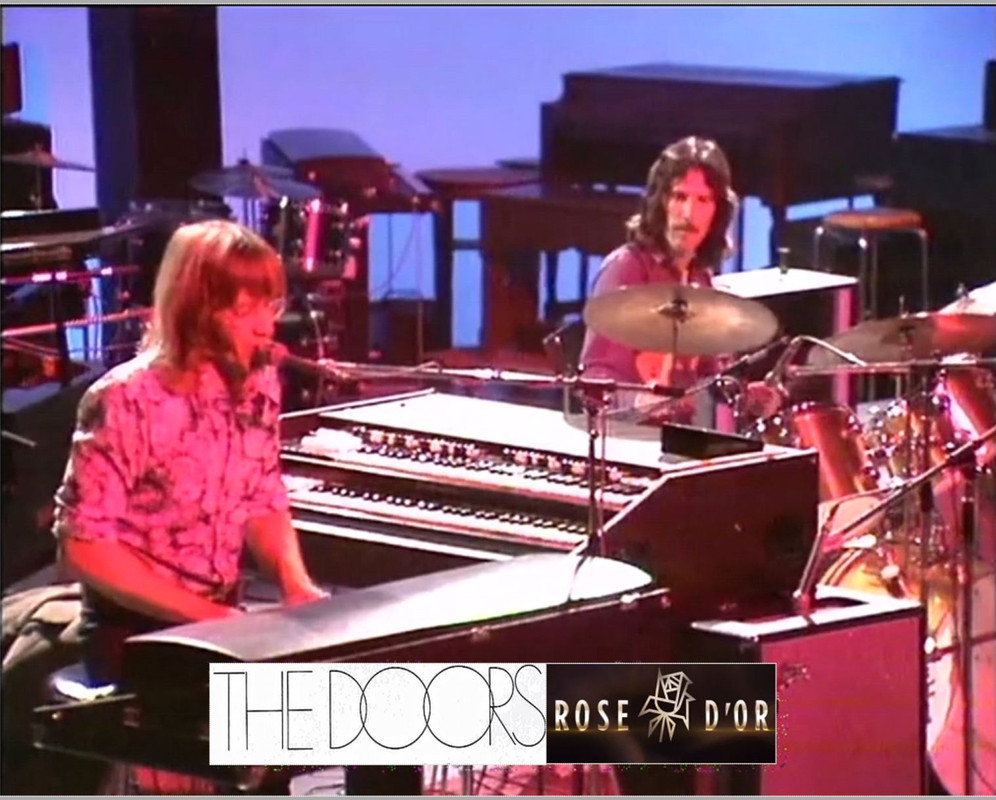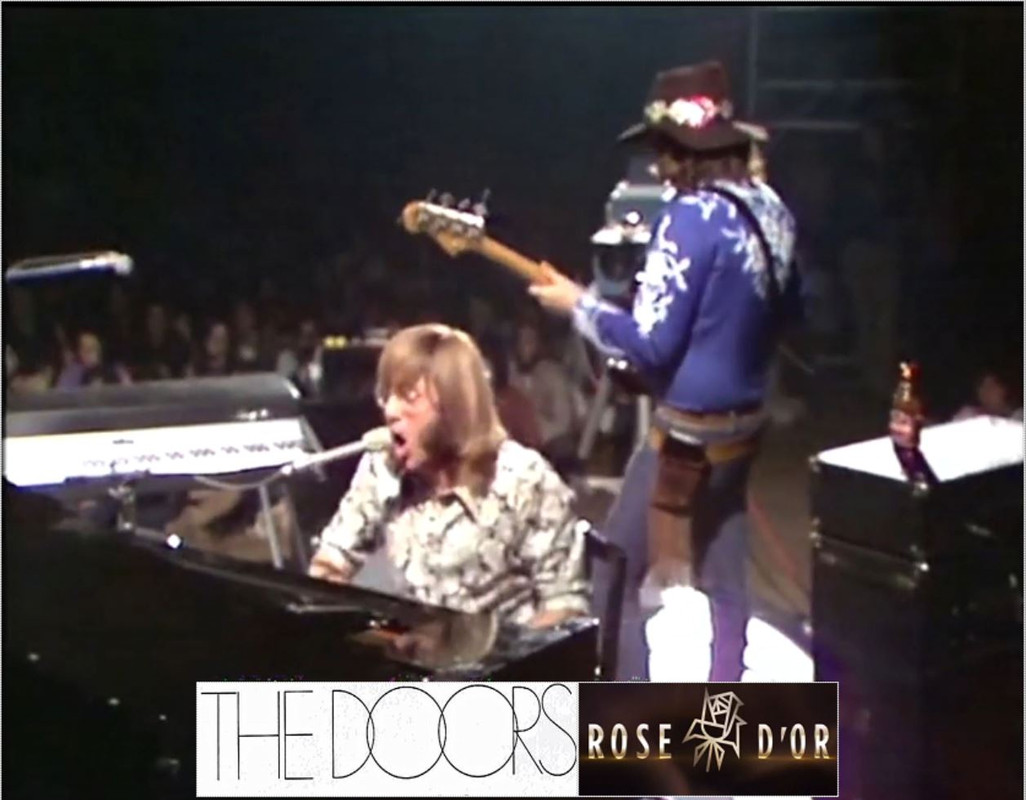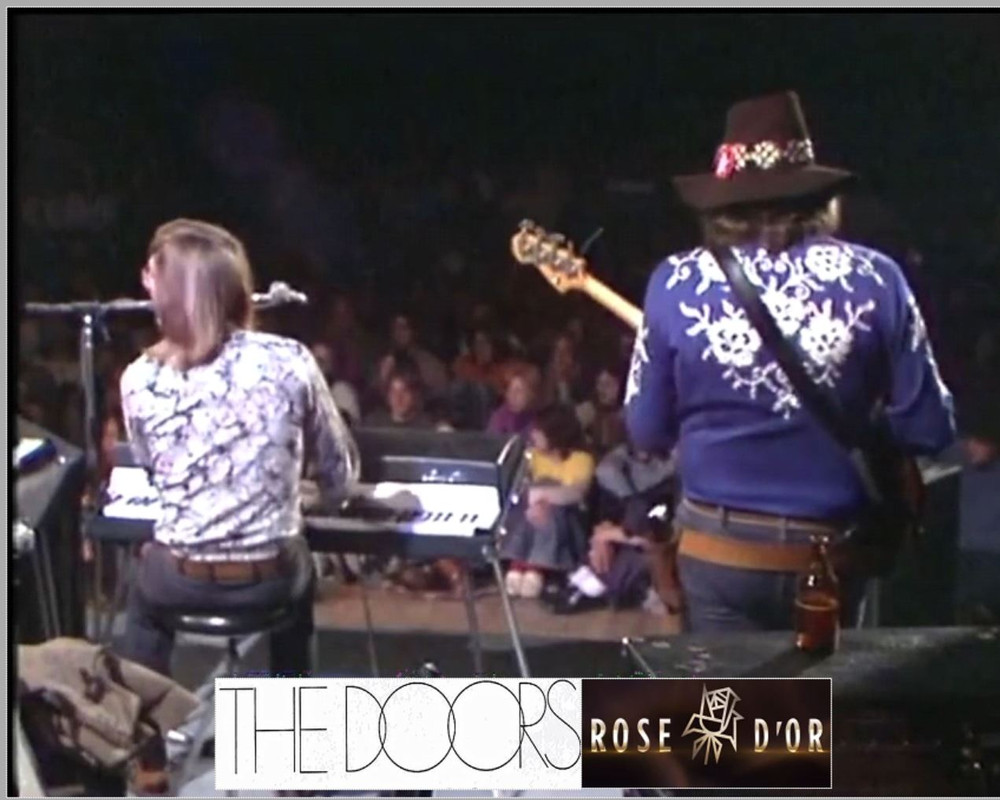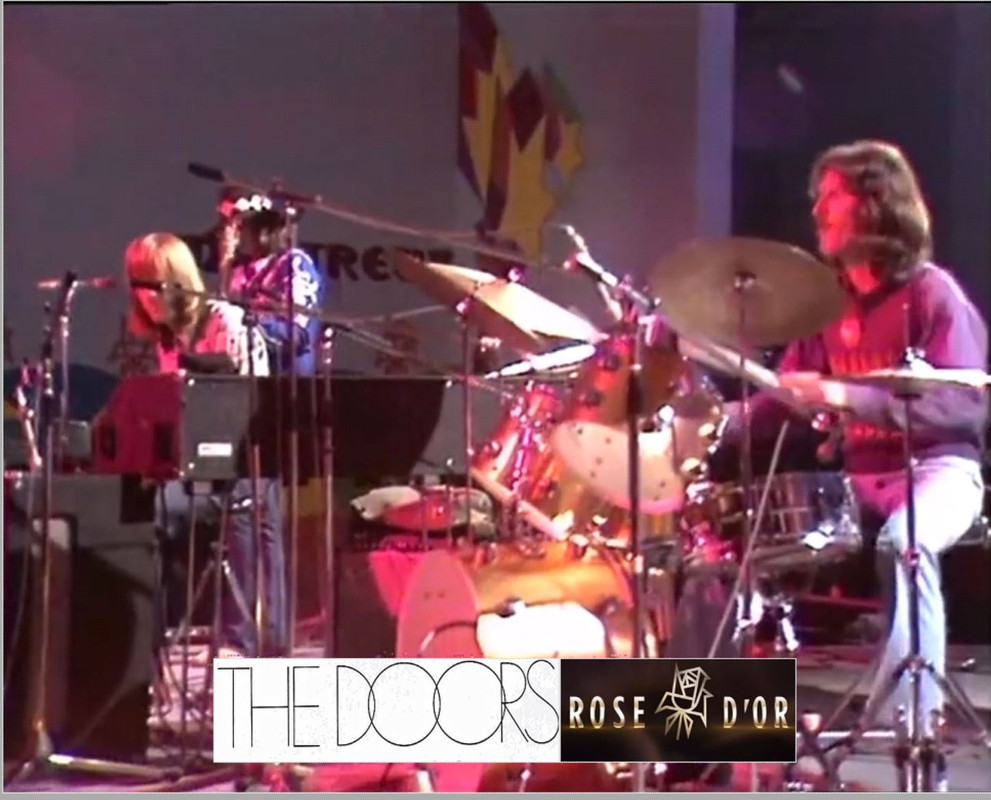 3 5 72
L'Impartial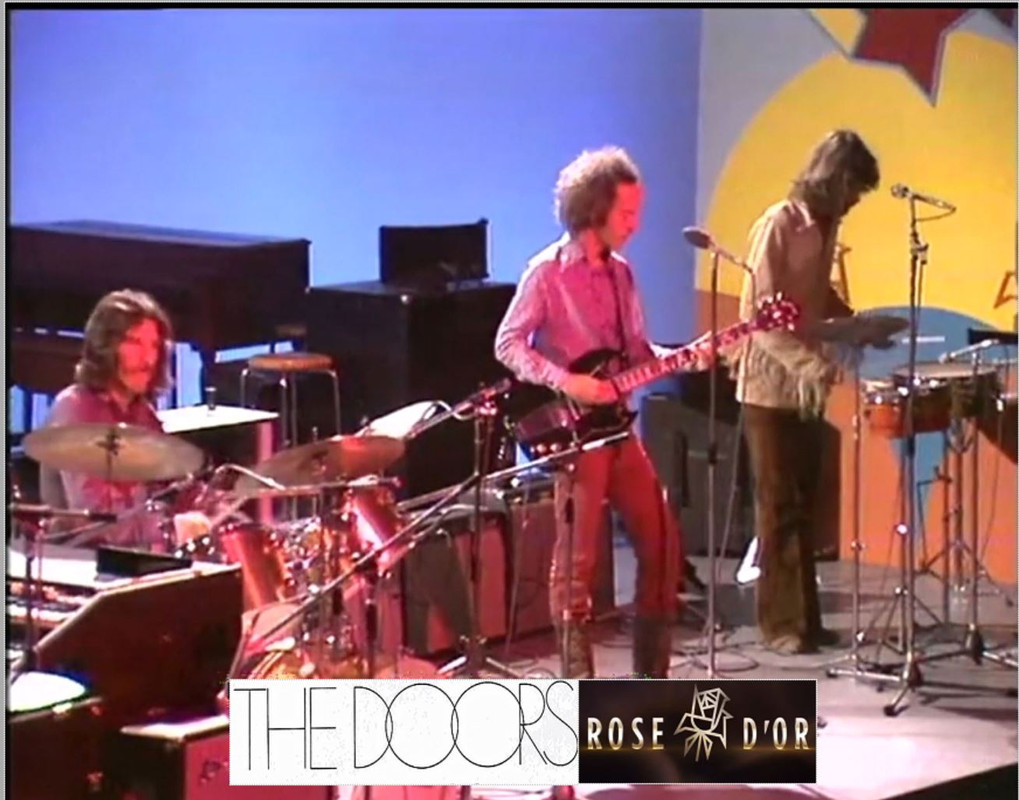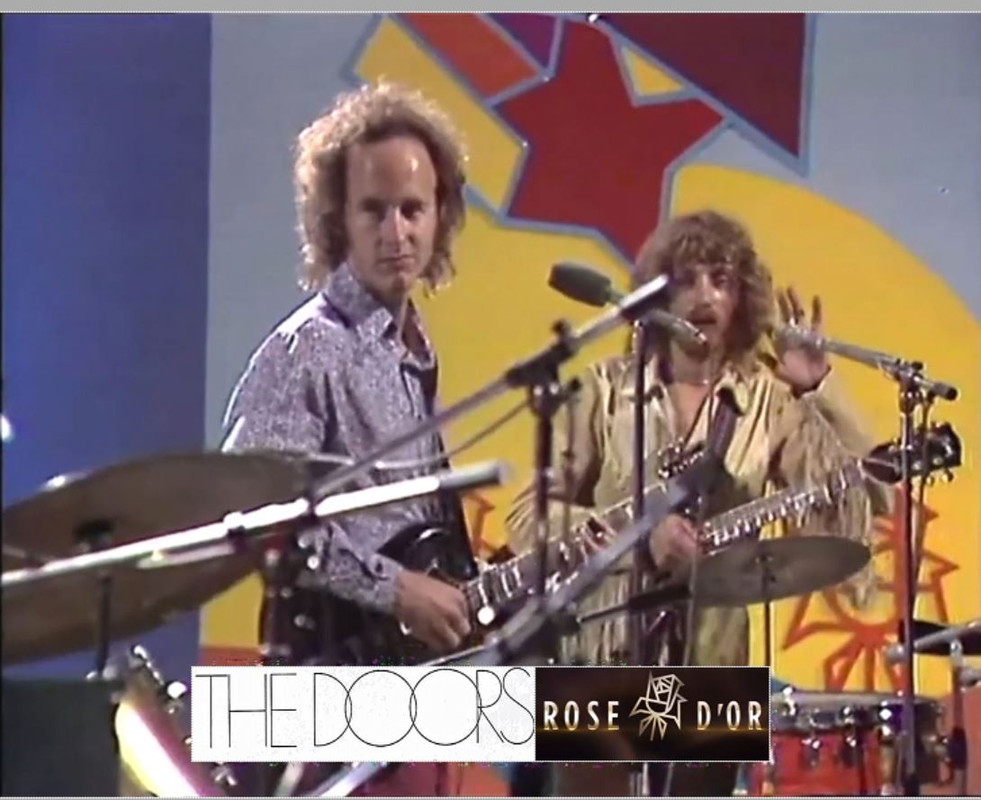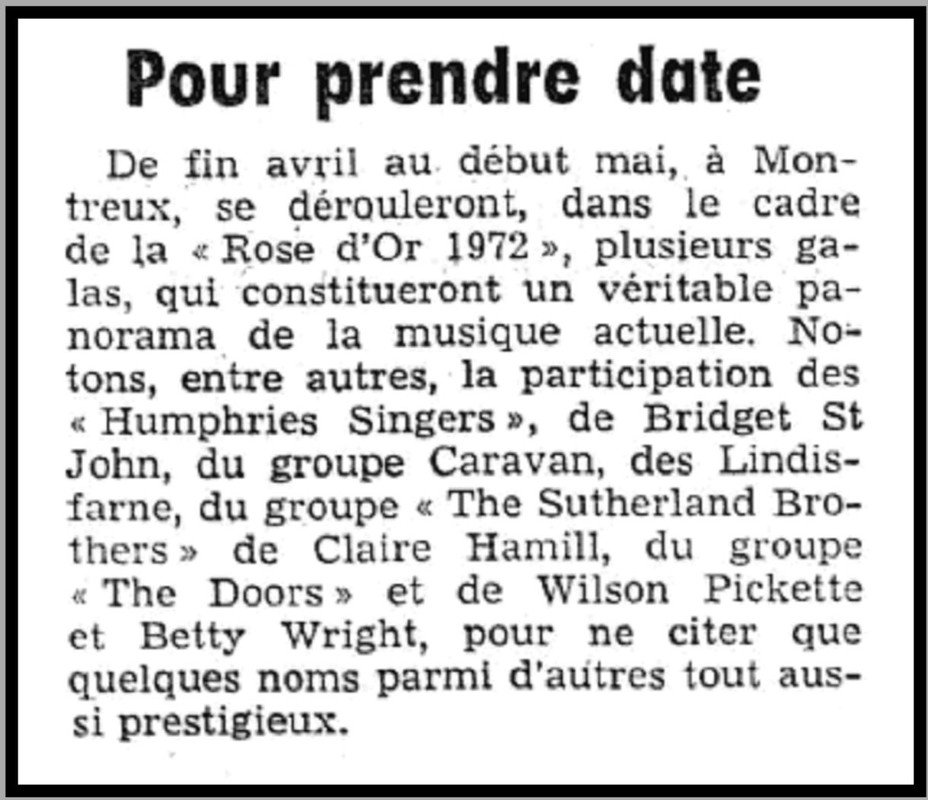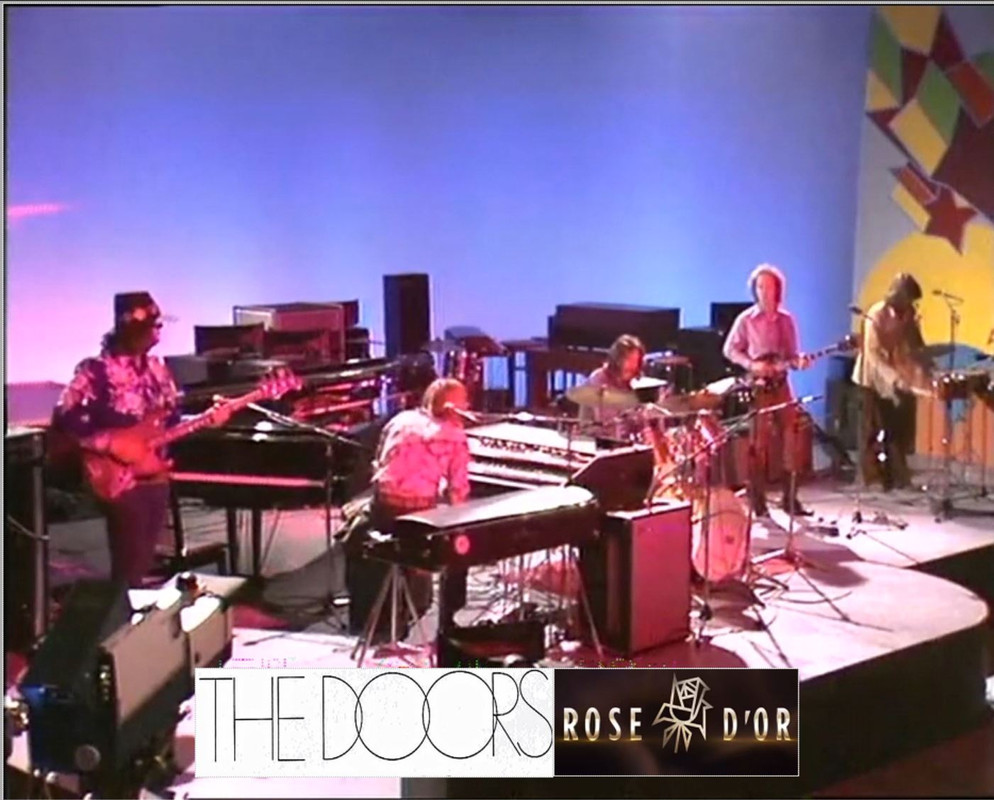 21-4-1972
L'Impartial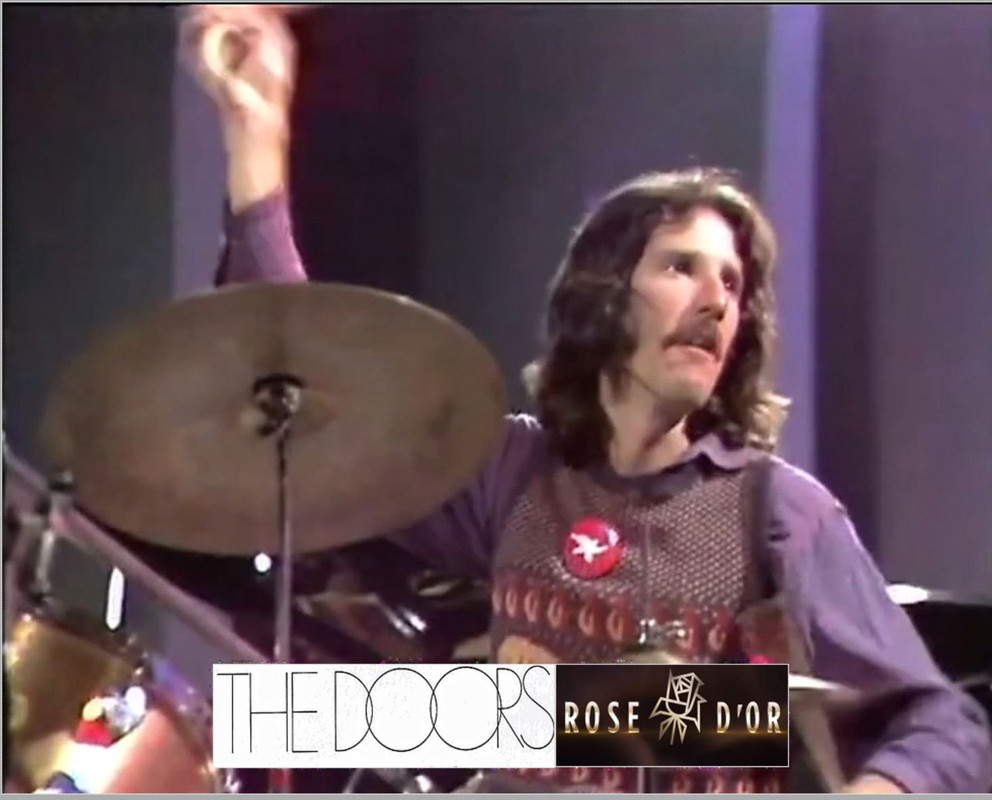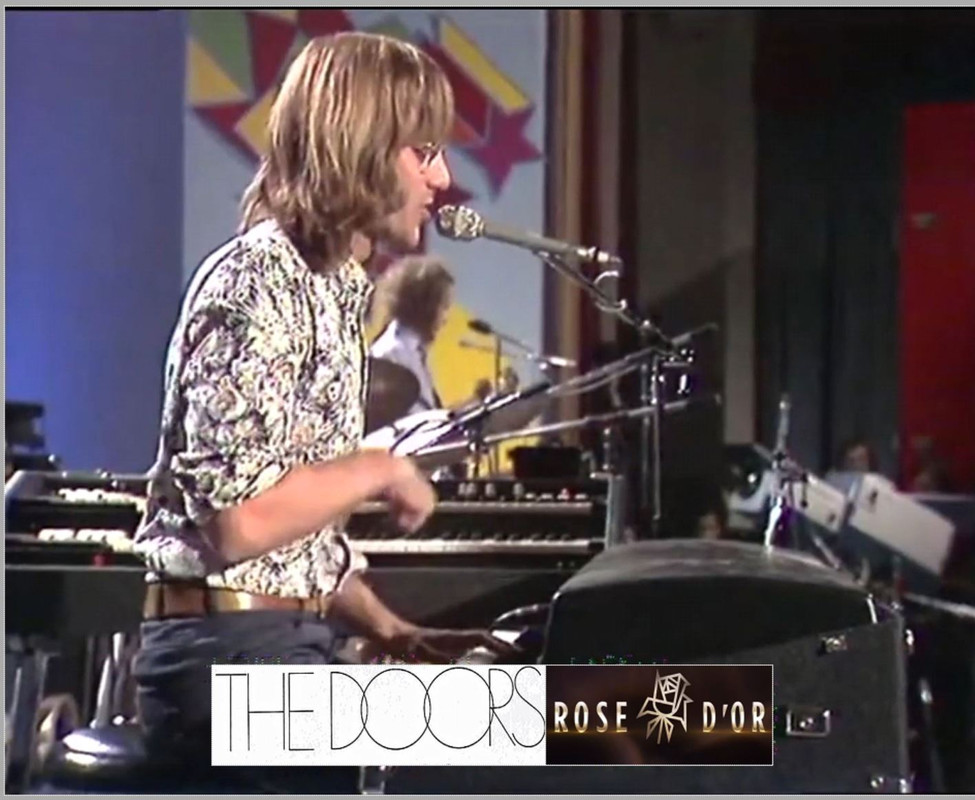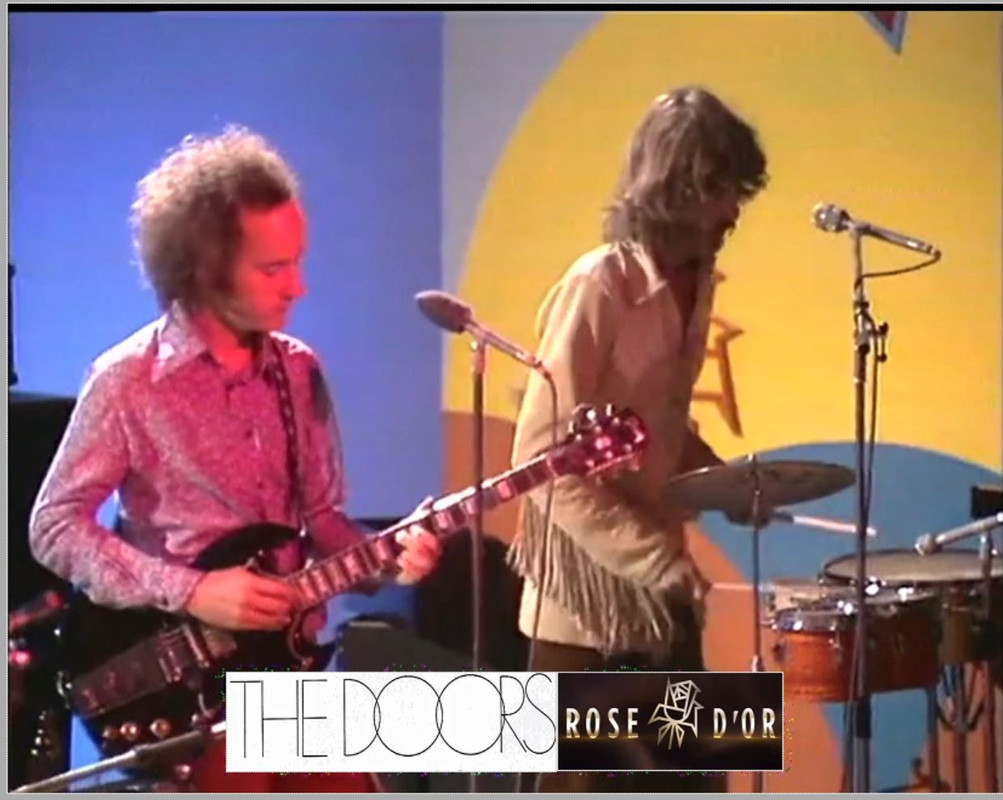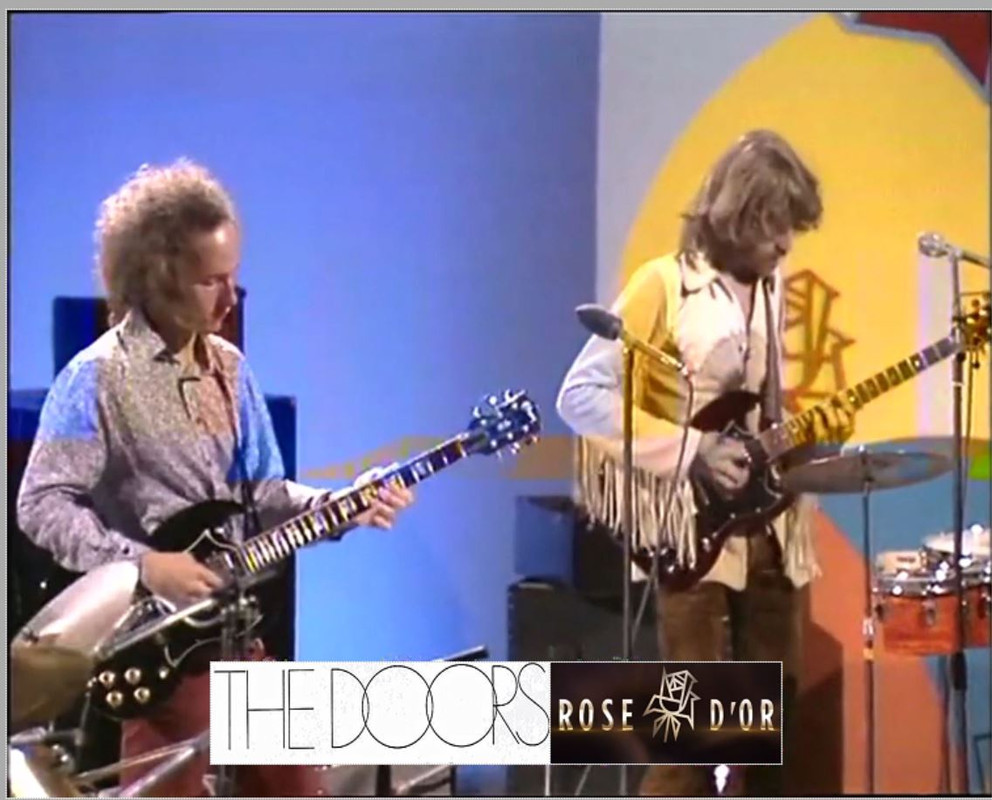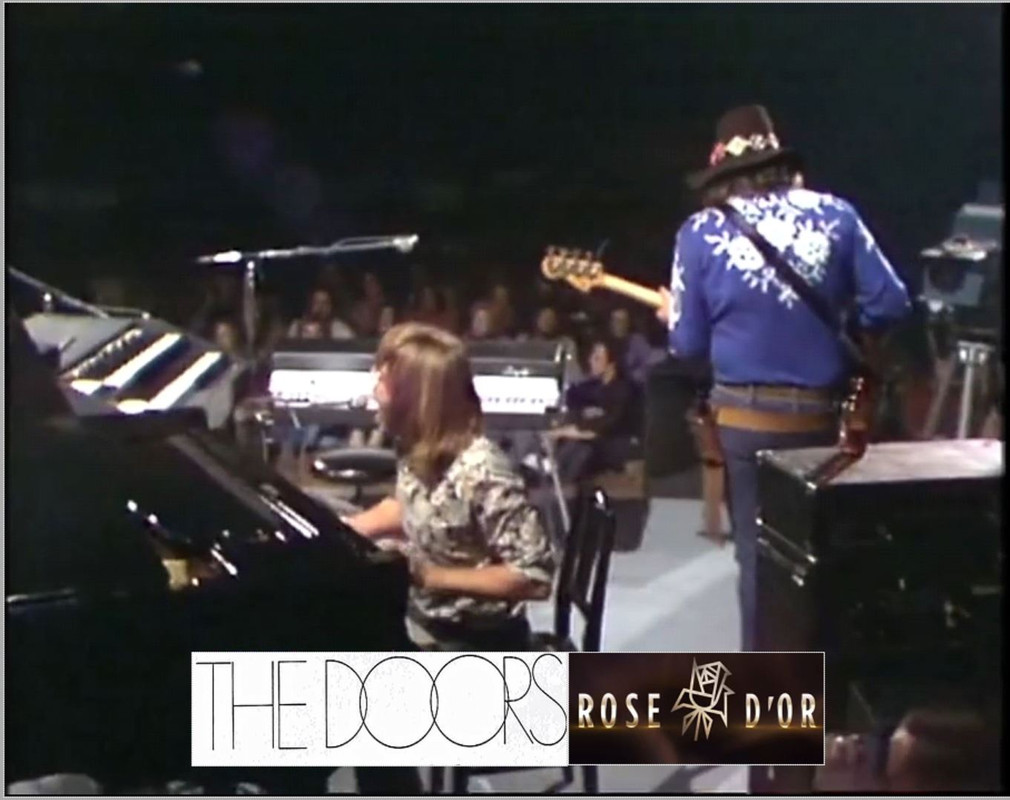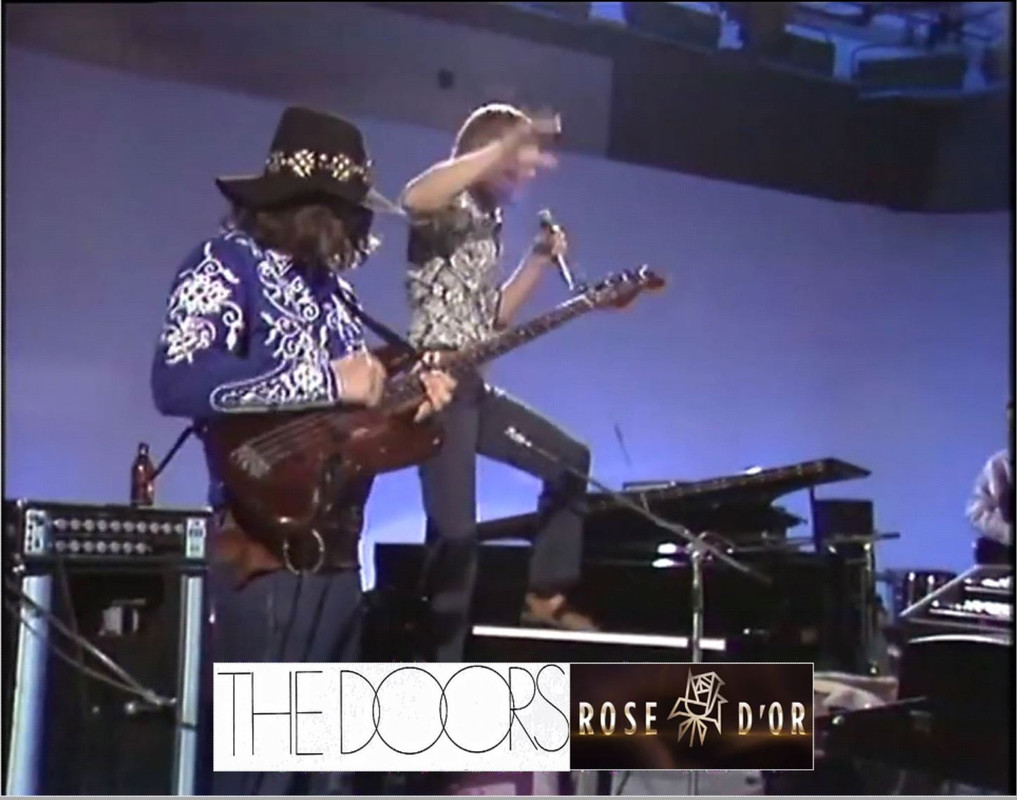 May 1st 1972: Olympia Theater, Paris FranceThe Doors' sole appearance in Paris occurs less than a year after Jim Morrison's death there, and they present a pleasing show to a warmly appreciative audience.
Early in the set, they do a relaxed version of "In the Eye ofthe Sun" that sets the mood for the rest of the evening.
There is an overall light feeling to the song, and Krieger slips in with some uncharacteristic sharp, angular slide guitar work.
"Verdillac" is especially good tonight and they appear to enjoy introducing one of the newest additions in their repertoire to this Paris audience.
The band do NOT visit Morrison's grave and do not mention him in their set (which was recorded).
Jerry Hopkins who was in the audience slates them for not doing either.
Decades later they offer up the truly piss weak excuse that they feared a riot if they had turned up at the cemetery.
That is laughable as those 3 were not riot material. Shameful.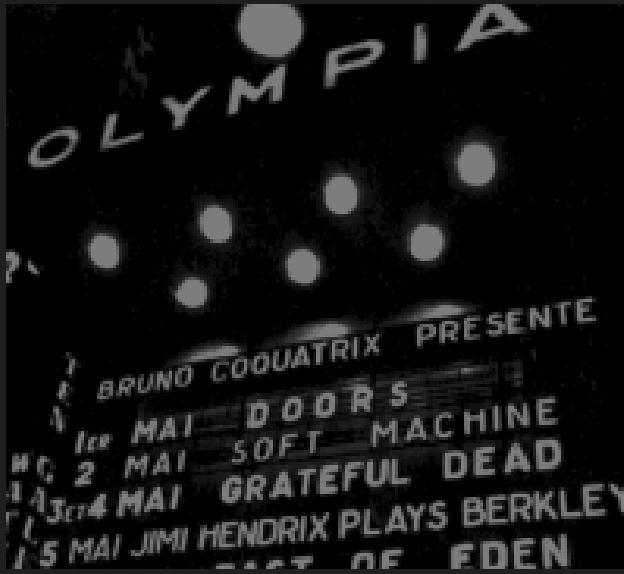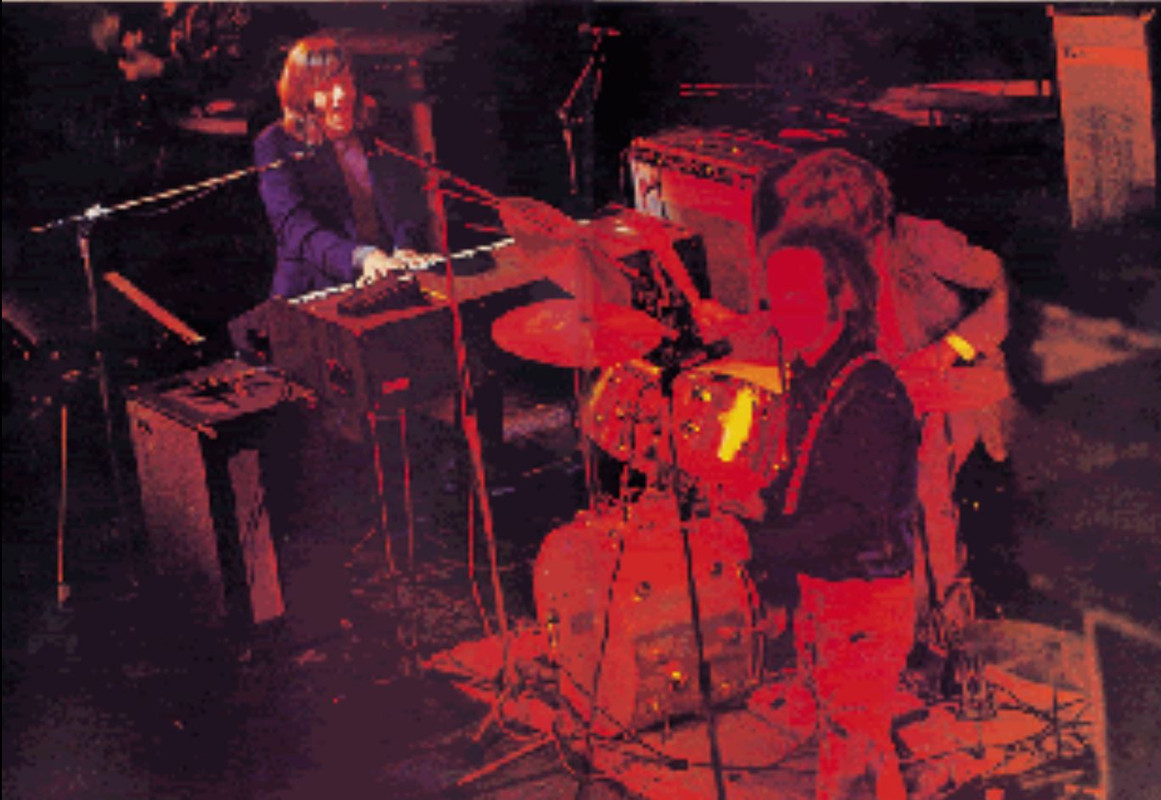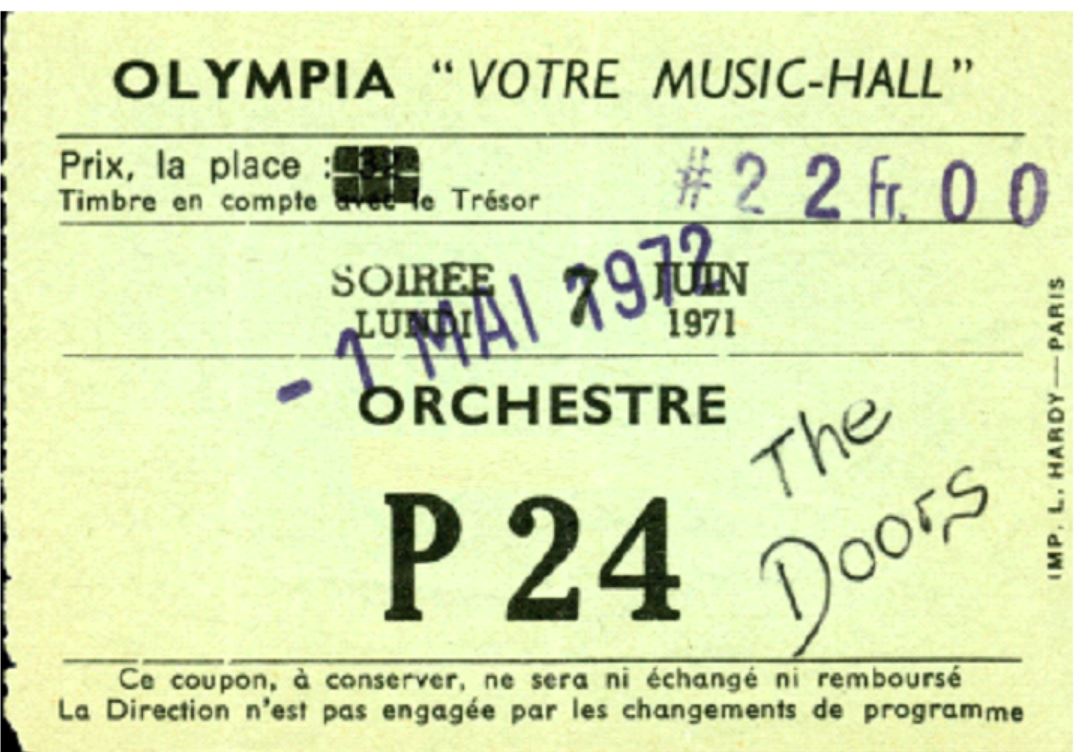 Set List: From bootleg and probably incomplete
In The Eye Of The Sun
I'm Horny I'm Stoned
Love Me Two Times
Verdilac
Close To You
Ships w/ Sails
Good Rockin'
Light My Fire
Hoochie Coochoe man
The Mosquito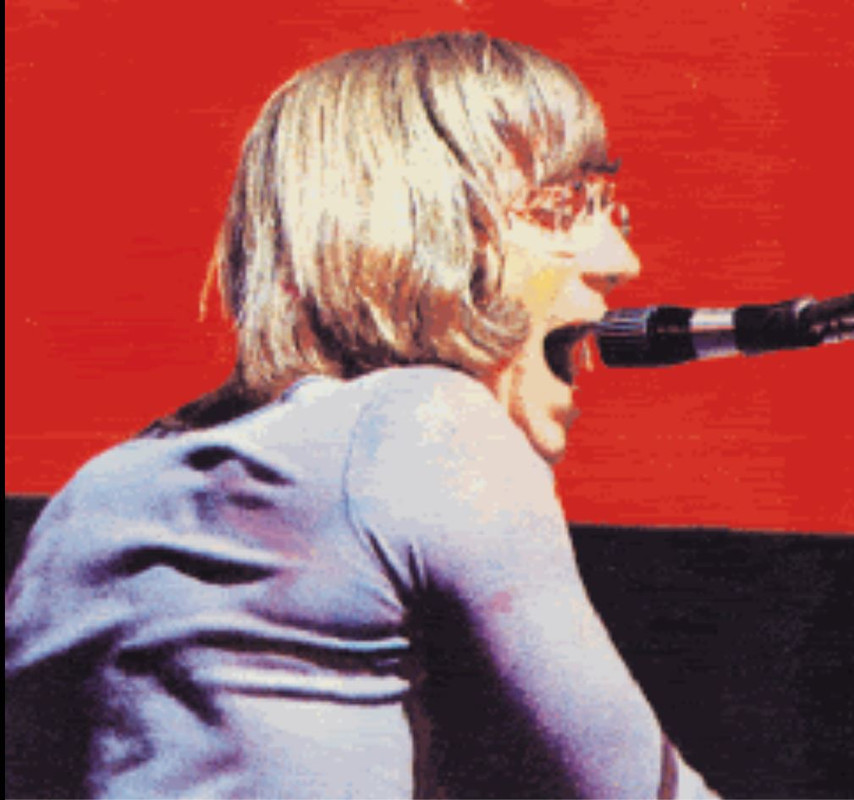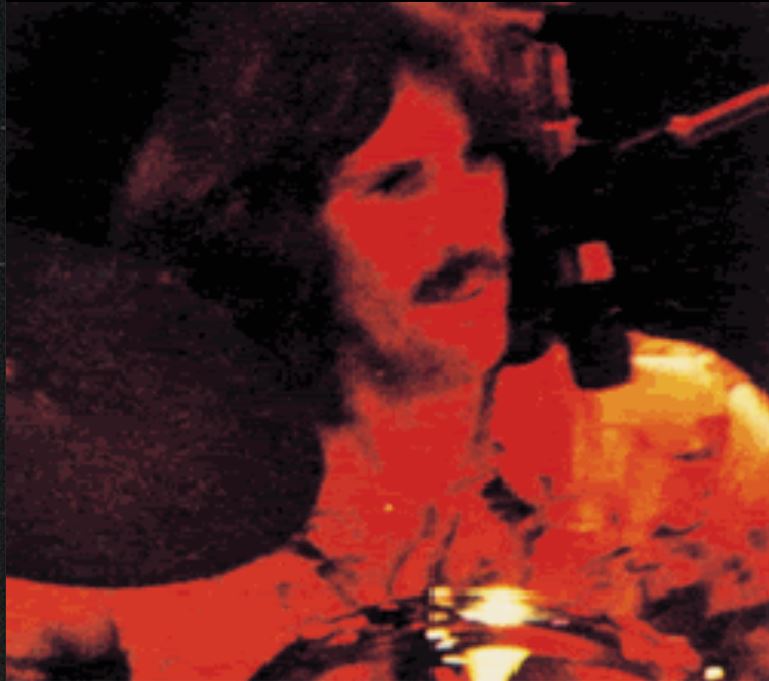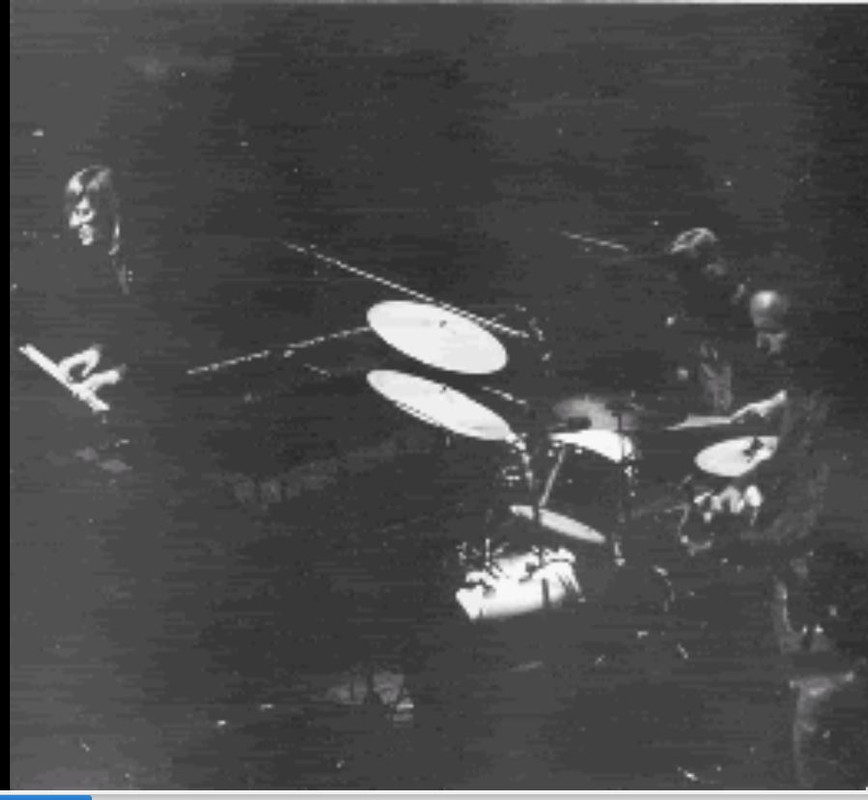 After a very melodic "Ships with Sails," they close with a traditional "Good Rockin'."Later, after encoring with "Light My Fire," the band concludes the show with an interesting blend of "Close toYou" and "Hoochie Coochie Man," where the lyrical content of both songs keeps intersecting until they are united as one piece.