Post by TheWallsScreamedPoetry on Dec 23, 2004 10:27:32 GMT
The Butts Band came about as a consequence of trying to find a replacement for Jim. The lads were in London in 1973 looking for a new lead singer for The Doors and had auditioned several Brit singers including Howard Werth (the singer with Audience), Kevin Coyne (from Siren) and Jess Roden (who was the leader of Bronco).
Howard Werth even rehearsing with the band for a week with a view to stepping into Jim's shoes (Audience and Siren were both signed to Elektra in the US as parts of distribution deals with thier own labels here Charisma and Dandelion Jac Holzman favoured Howard as he had at one stage forseen Audience taking over The Doors spot on Elektra but the band (Audience) had fallen apart and he now saw Howard and The Doors merging as the new Doors) but Ray shied off and went back to LA effectively finishing The Doors as a band forever but John and Robby hung about in London and began looking for a new project.
Linking up with Jess, Phil Chen and Roy Davies (of legendary Gonzalez fame who died in 1986 sadly) to form the Butts Band.
I remember reading an early interview where Robby explained the origin of the name 'butts band' equalled bunch of losers desperate for a gig....hence the tattered speaker on the front cover.......I thought that a cool concept...still do today.
Thier debut was anything but a 'bunch of losers desperate for a gig' as they produced one of the unsung albums of the early 70s. Jess had been a popular vocalist with Bronco (which also featured Robert Plant side-man Robby Blunt on guitar) and his vocal talents would have graced the Doors in 1973 and did a fine job for the half of the band that remained.
Backed up by the 'mysterious' Chen (nobody even knows where HE was born) and the funky Davies their debut was a delight with some excellent Krieger gems as well as the song of the album written by Roden 'Sweet Danger'!
Fun and funky (just check out Baja Bus) best described it as it was recorded in Jamaica and London and must have cost a fortune......I think I was the only one who bought a copy in 1974?
Damn shame as it was excellent.
The pressure of two members living in California and 3 in London told and the band split after a low key tour and the odd TV appearance...I saw them play live on the Old Grey Whistle Test BBCs best ever rock show.....
JOHN DENSMORE : DRUMS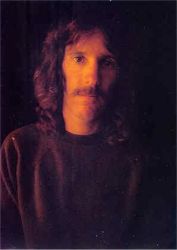 ROBBY KRIEGER: LEAD GUITAR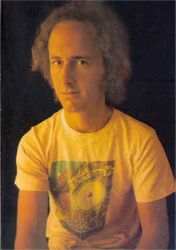 JESS RODEN: RYTHM GUITAR, VOCALS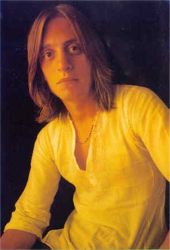 PHILLIP CHEN: BASS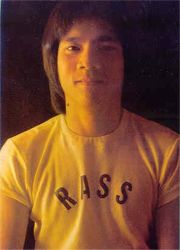 ROY DAVIES: KEYBOARDS, ARP SYNTHESIZER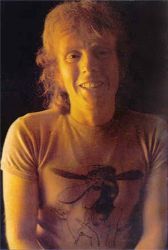 BUTTS BAND
I Won't Be Alone Anymore
Baja Bus
Sweet Danger
Pop-A-Top
Be With Me
New Ways
Love Your Brother
Kansas City
John and Robby tried again and Butts band 2 were formed...now this lot took the concept a bit too much to heart as the ealier description fit this lot to a TEE!
Michael Stull (depending on which rumour you believe of course) was supposedly courted as a replacement for Jim BEFORE Jim left for his final Paris trip.
Not a firm believer in this tale based solely on the fact he is total crap......(I bought the album on US import months before it came out here....gave it away in 1990)
Thankfully he was never recruited as he would have ruined Other Voices....he is so crap he would have ruined Full Circle and with Ray and Robbys squawks on that it would have been some feat!!!
But he WAS recruited for 'Hear and Now' the 2nd and (thankfully) final Butts Band effort.
Some truly awful Krieger songs performed by a truly awful set of musicians......(John and Robby aside of course)
Stull 'handled' the vocals but was so bad they felt that a womans touch was necessary so brought in keyboard player Alex Richman to destroy one song....
They even play 'Get Up Stand Up' on the album......
If ever a band should have been drowned at birth this BB2 should have before they ever reached a recording studio.
JOHN DENSMORE : DRUMS
ROBBY KRIEGER: LEAD GUITAR
MICHAEL STULL: GUITAR, PIANO, VOCALS
ALEX RICHMAN: KEYBOARDS, VOCALS
KARL :SLICK" RUCKER: BASS)
MIKE BERKOWITZ: PERCUSSION
HEAR & NOW
Get Up, Stand Up
Corner Of My Mind
Caught In The Middle
Everybody's Fool
Livin' And Dyin'
Don't Wake Up
If You Gotta Make A Fool Of Somebody
Feelin' So Bad
White House
Act Of Love
That's All Right
Lovin' You For All The Right Reasons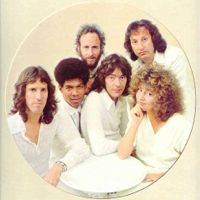 What began so well with the debut album finished in dissaray with this truly puke inducing load of old toss.......needless to say it sold less copies than the first and the band moved from LA to Oblivion before too much damage to the 2 ex Doors could be done.
As we say here a 'game of two halves' sums up Butts Band best....first half clever and incisive followed by second half 'dog vomit'!
The albums are avialable on one CD and that is worth owning just for the Brit lads version.....