Post by TheWallsScreamedPoetry on Jan 20, 2005 15:19:59 GMT
The Doors UK Tour 1972This tour was to promote both the bands debut 'Other Voices' and the excellent compilation album
'Weird Scenes Inside The Goldmine'.
Several new tracks from their as yet untitled and recorded 1972 LP were introduced on this tour.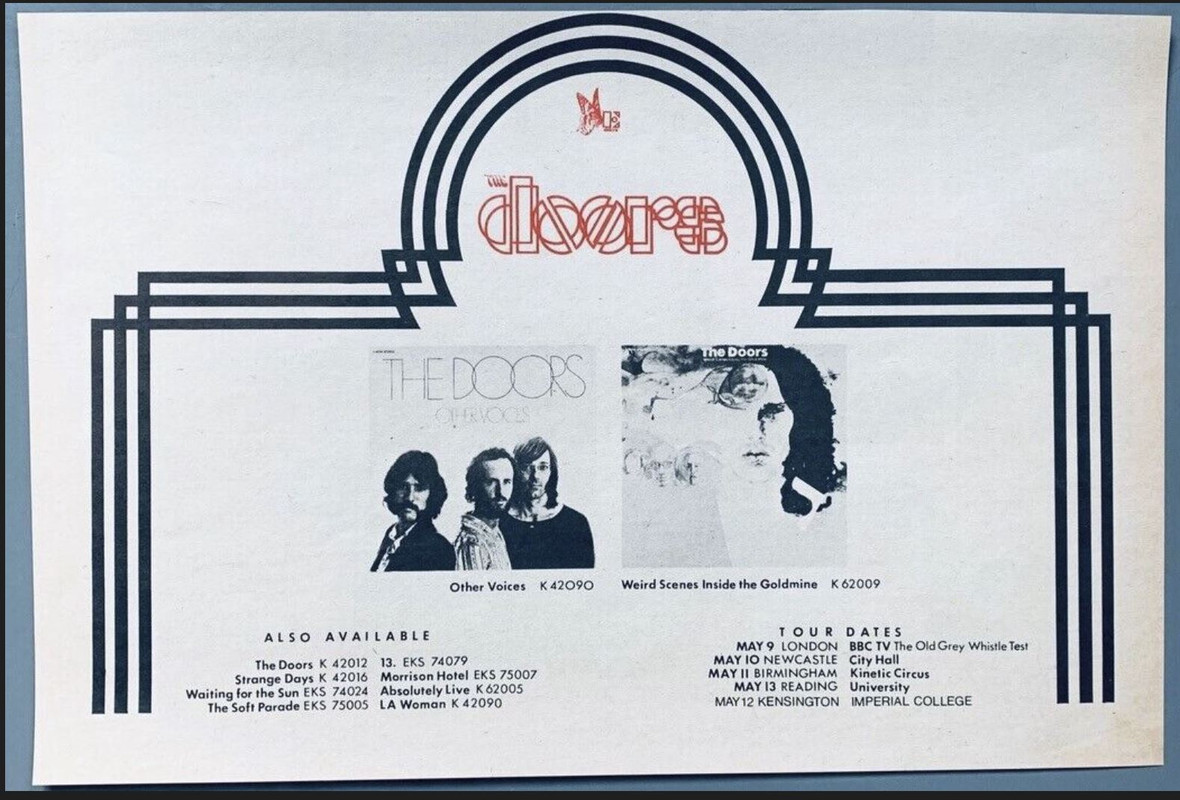 An ultra rare poster for the 1972 UK tour. # Note how the date on the 12th in London has been added at the bottom and the Guildford date is also missing.
Originally the plan was to play The Roundhouse in Camden but it fell through being replaced by Kensington8th May 1972 London Bus Promotion London
Whilst in London they promoted Other Voices and their compilation Weird Scenes Inside The Goldmine using a red London bus adorned with LP covers.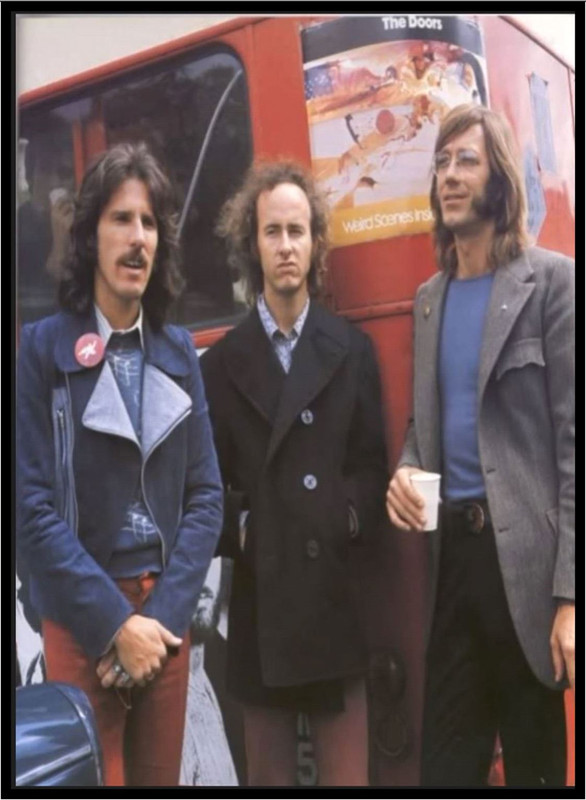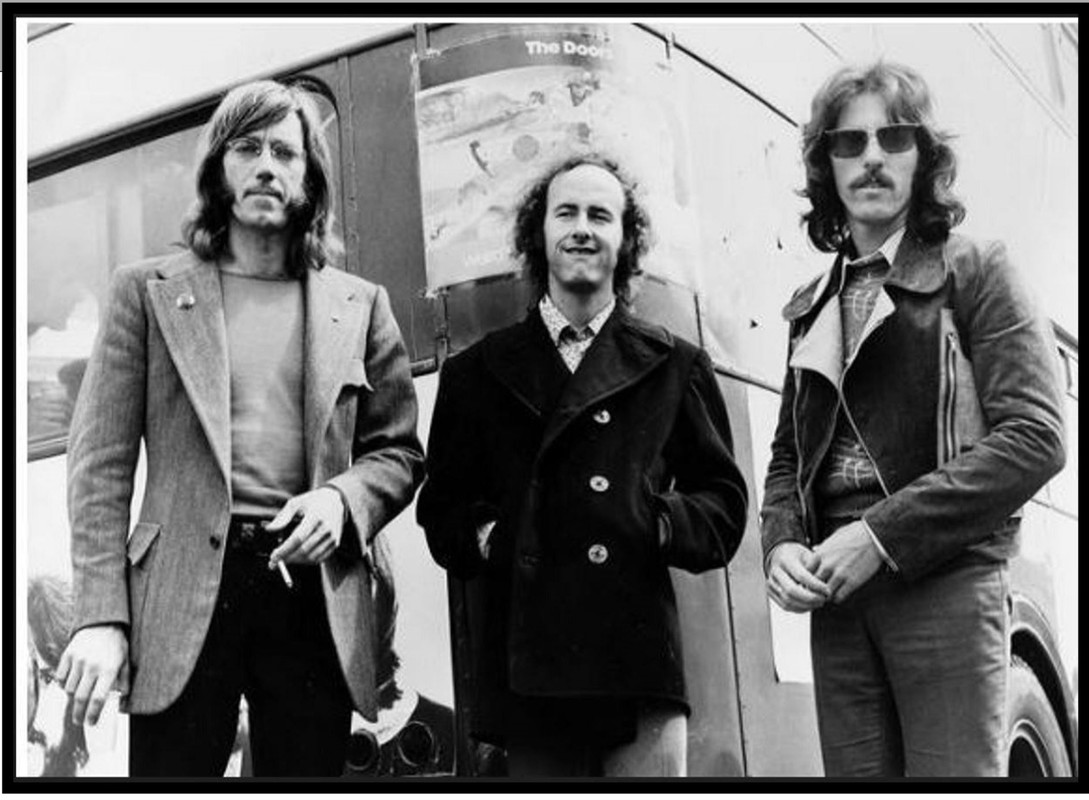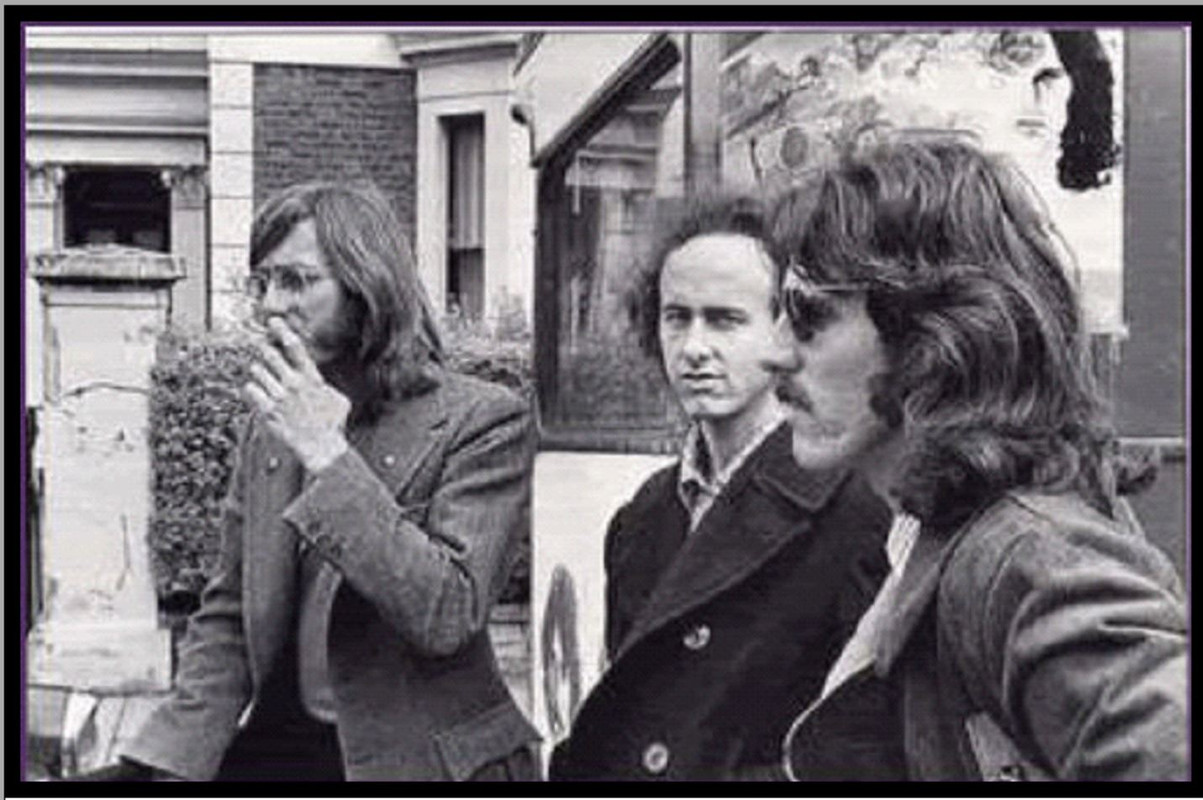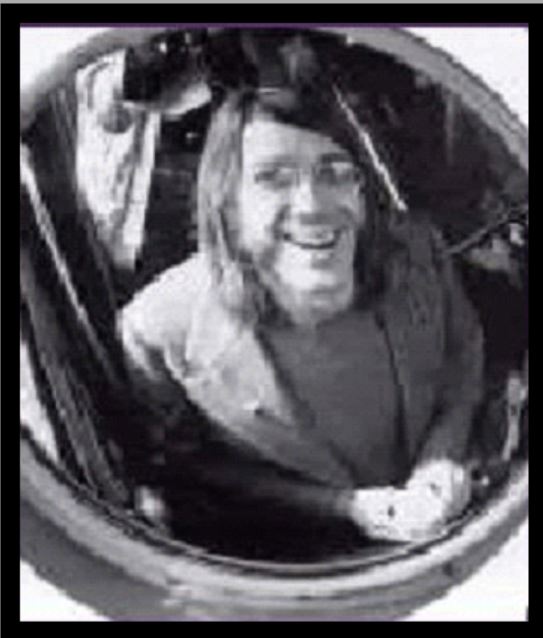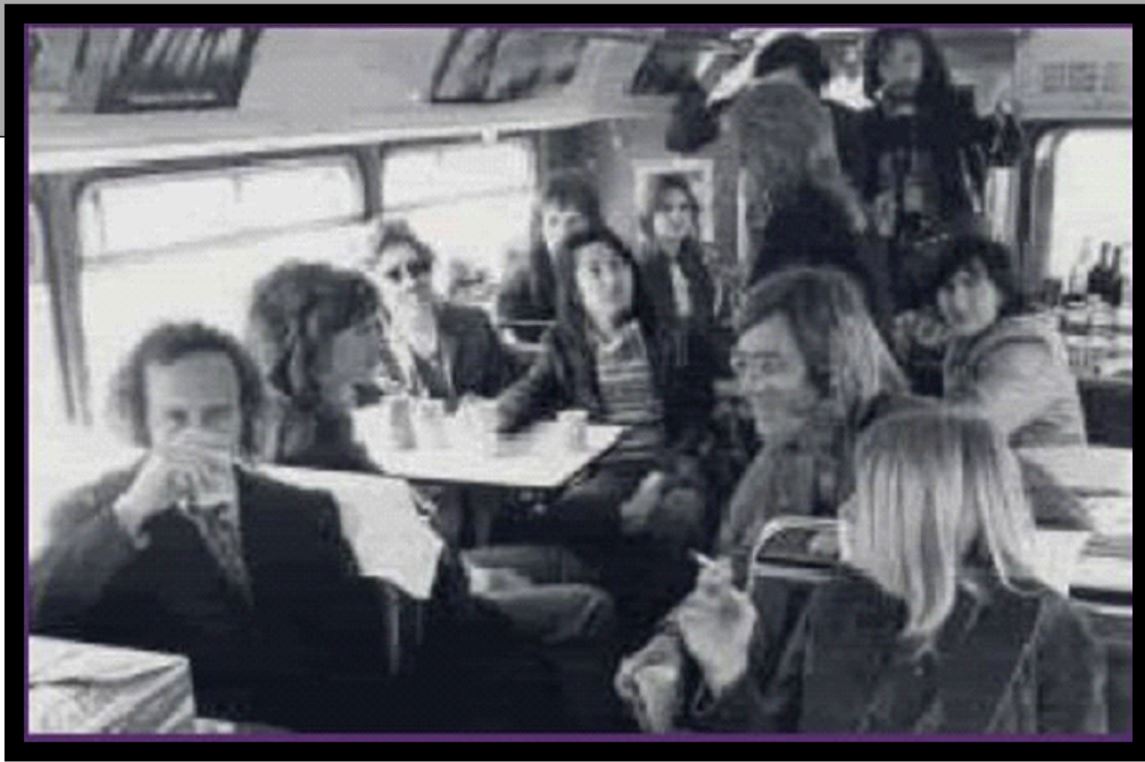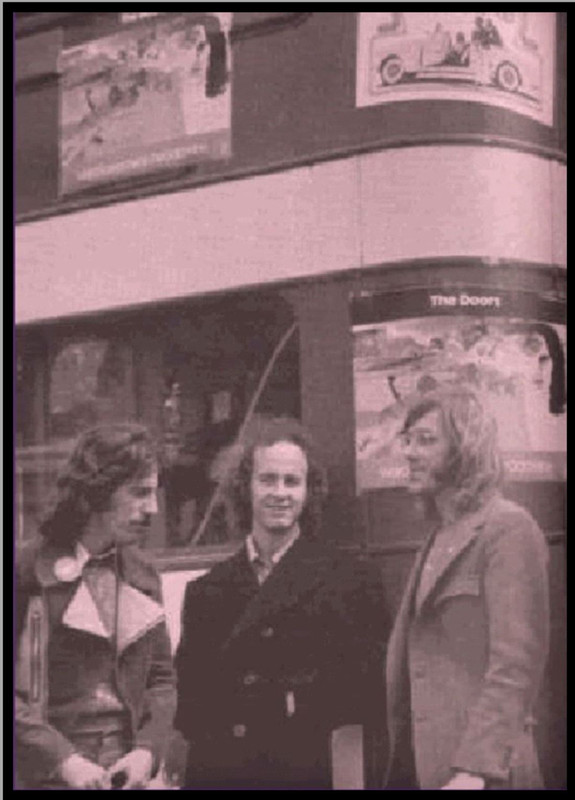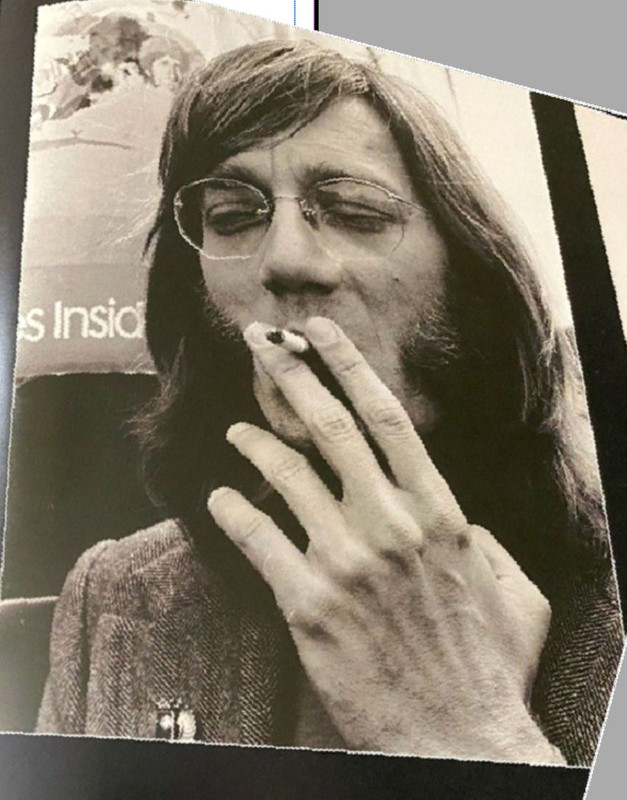 May 9th 1972 BBC TV Centre London England. Old Grey Whistle Test
Old Grey Whistle Test is a magazine-format program devoted to covering music beyond the top 20 and presenting it in a documentary framework. It was first broadcast on September 21, 1971, as a successor to Disco 2.The program includes the finest of British and American music with a special emphasis on presenting American groups on tour in the United Kingdom. In addition to the Doors, other bands featured this spring include the Beach Boys, Don McLean, Buddy Miles andCarlos Santana, Kris Kristofferson, and more.
www.youtube.com/watch?v=TV2W2EicKKI&t=1045s
The unedited timecode footage from the OGWT has recently been found and the programme contained a broadcast from what was recorded early in the day.
Introduction / I'm Horny, I'm Stoned (Take 1) / I'm Horny, I'm Stoned (Take 2) / I'm Horny, I'm Stoned (Take 3) / I'm Horny, I'm Stoned (Take 4) / Ships With Sails (Take 1) / Ships With Sails (Take 2) / In The Eye Of The Sun (Take 1) / In The Eye Of The Sun (Take 2)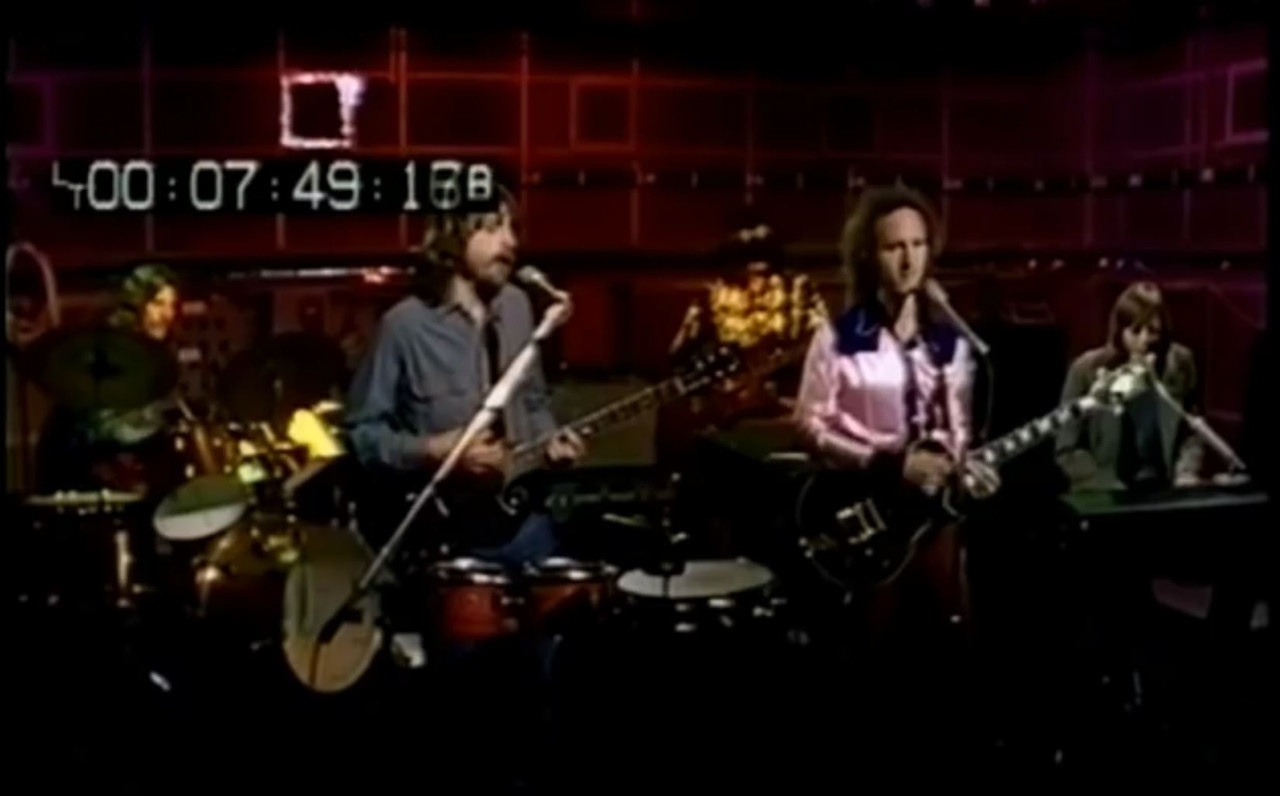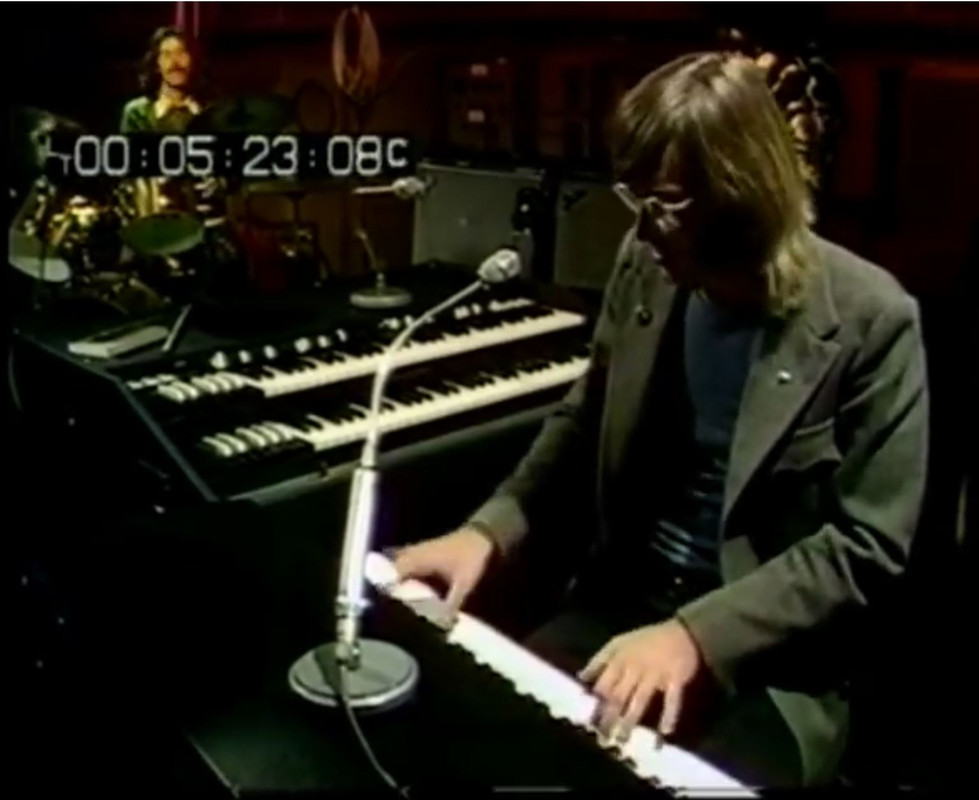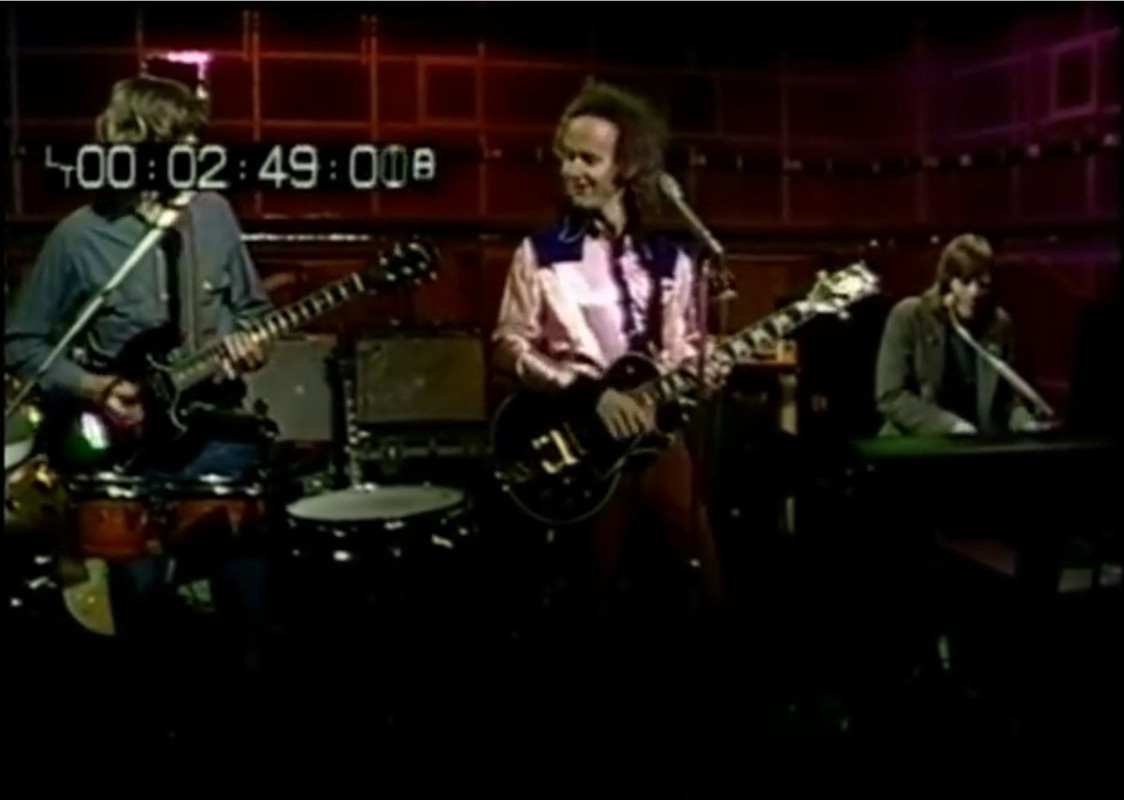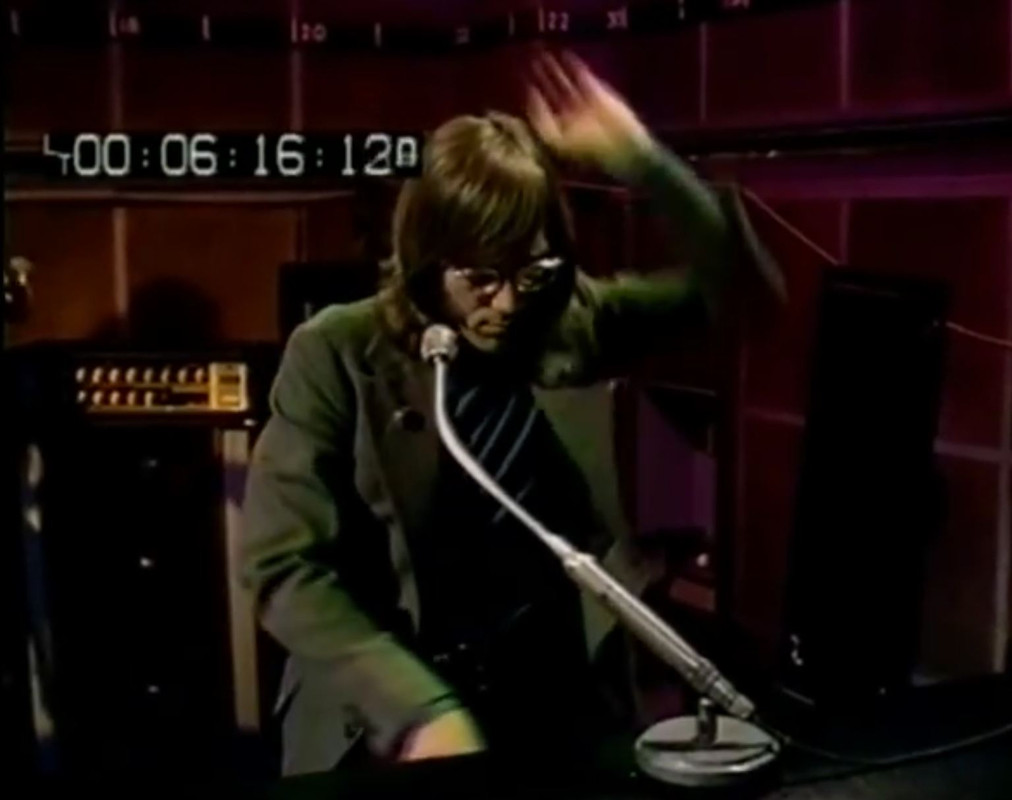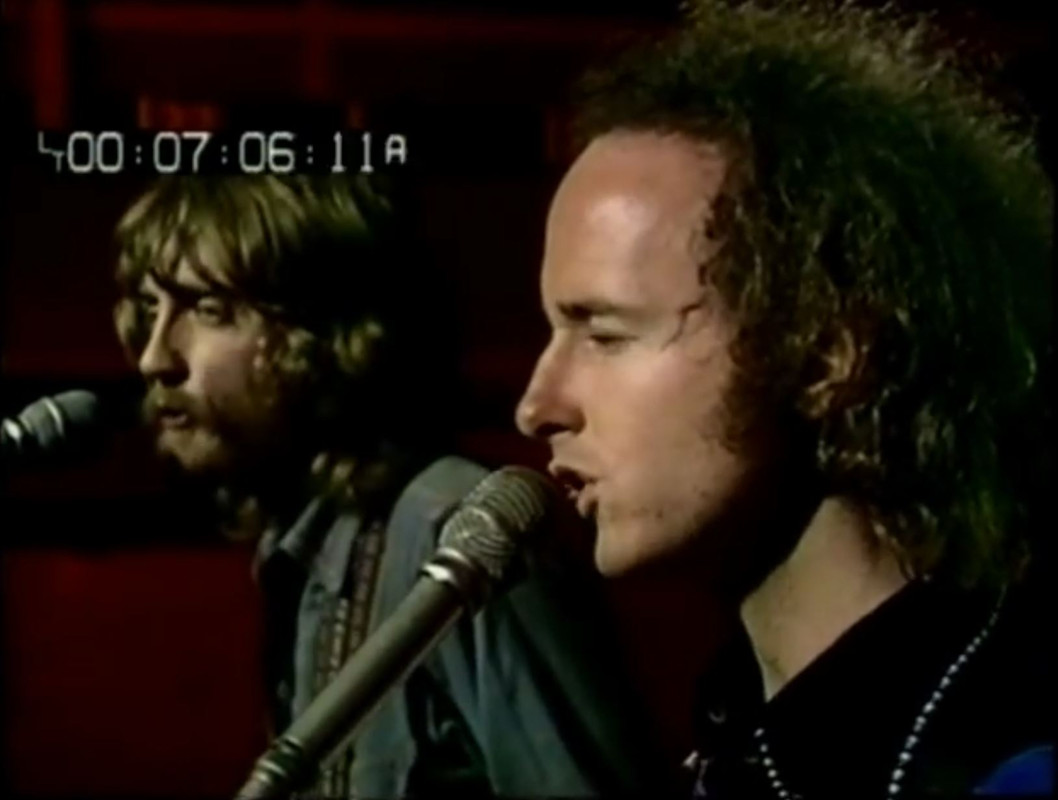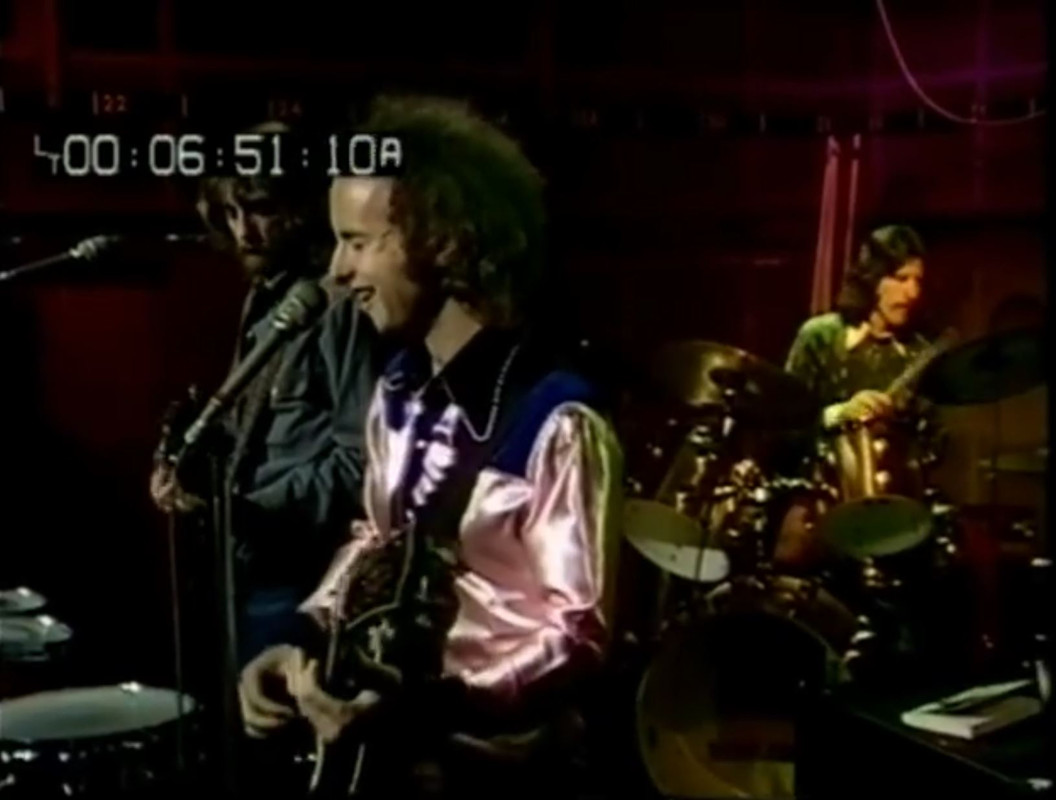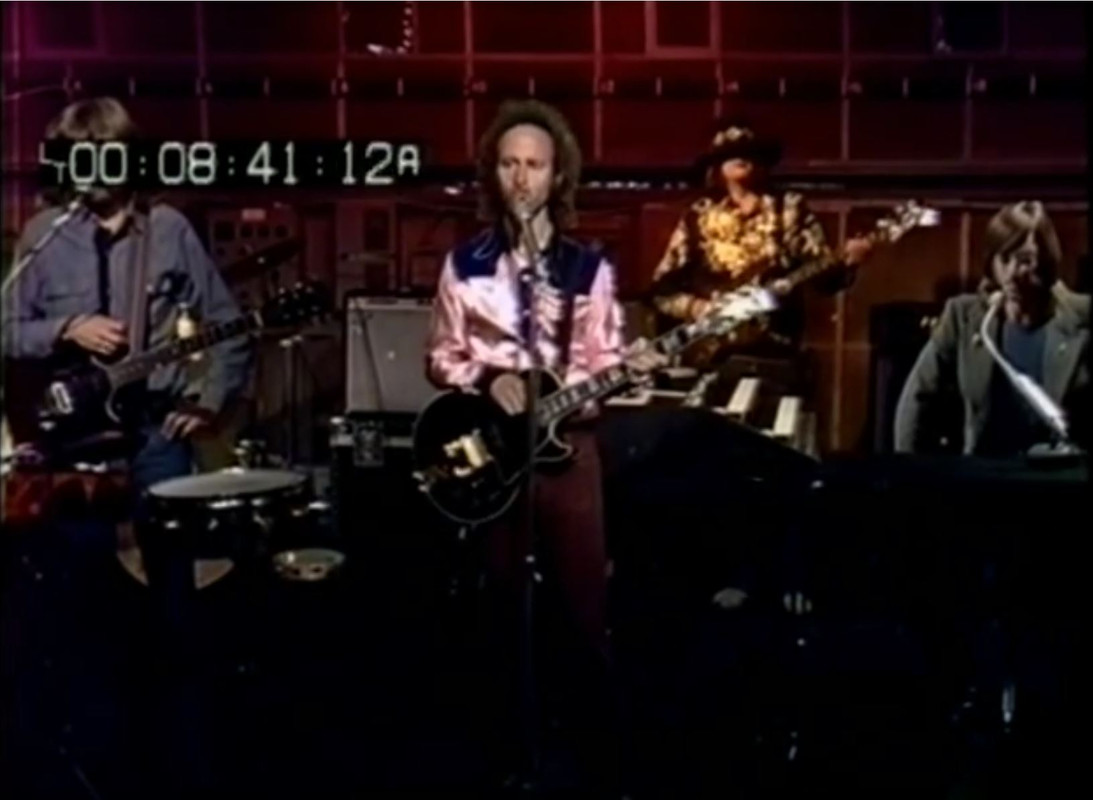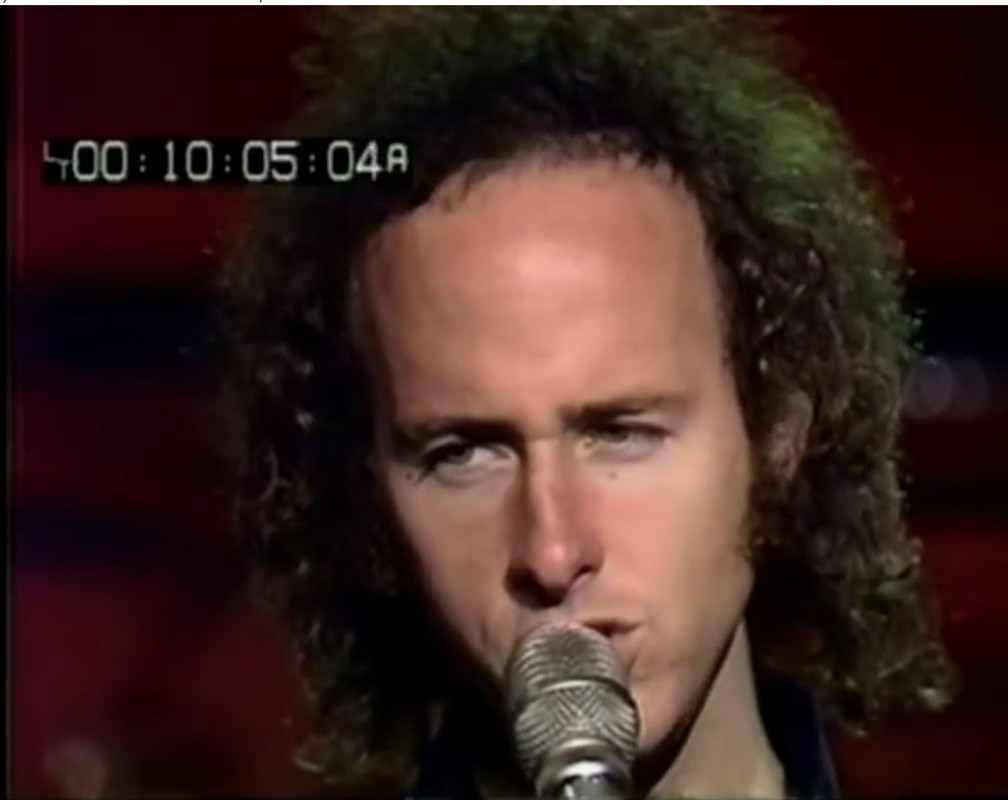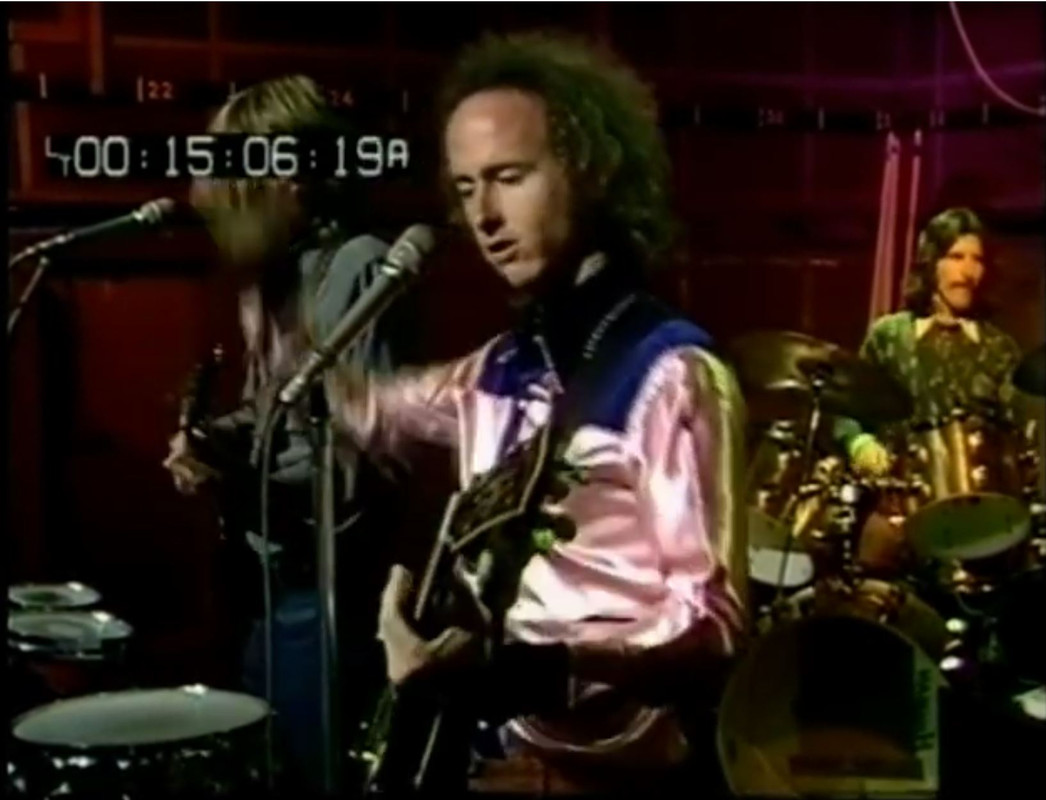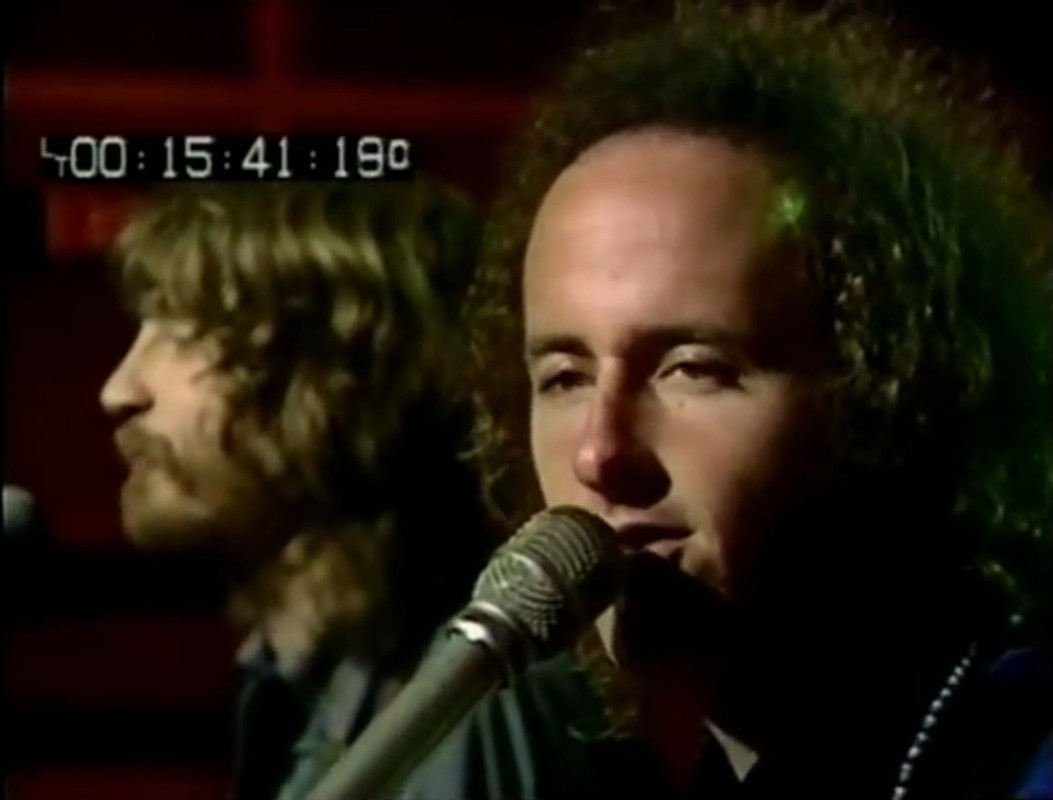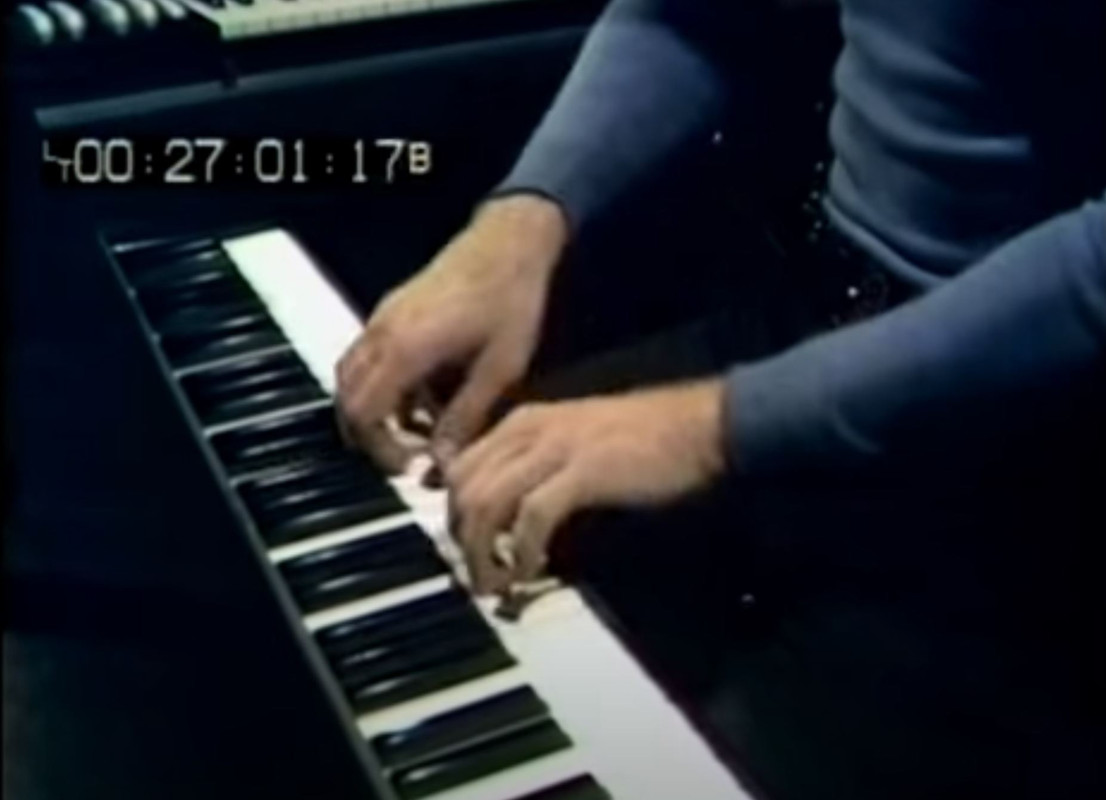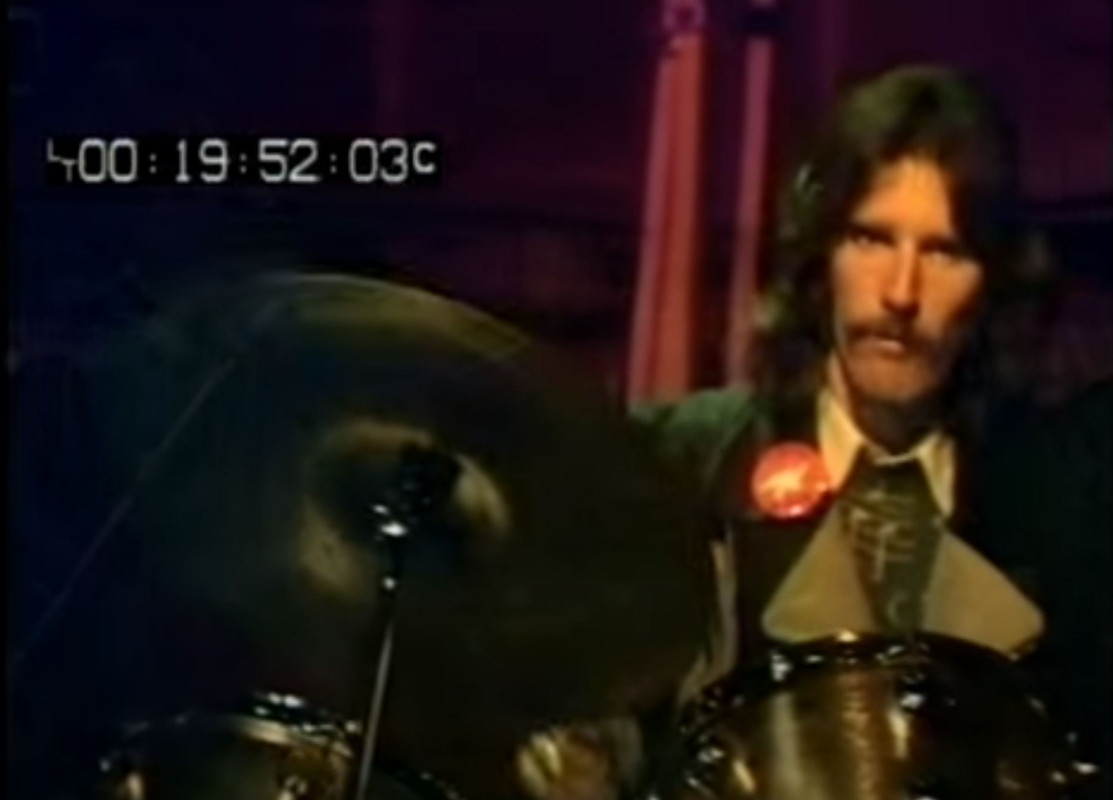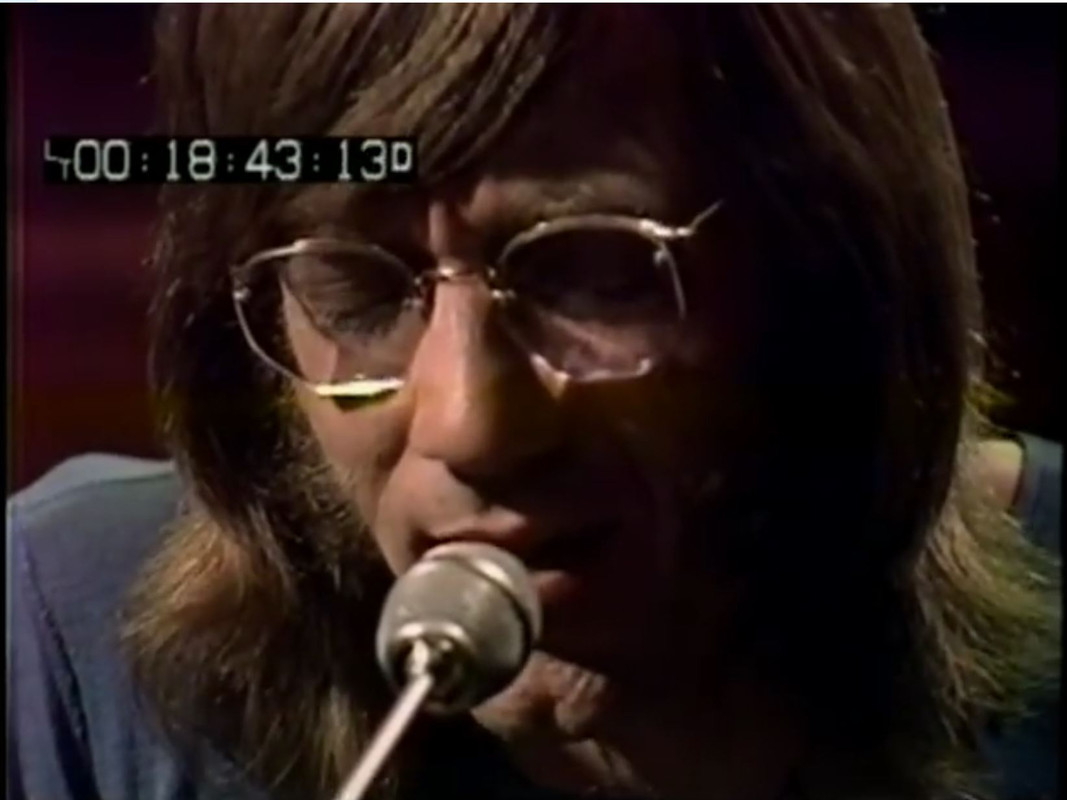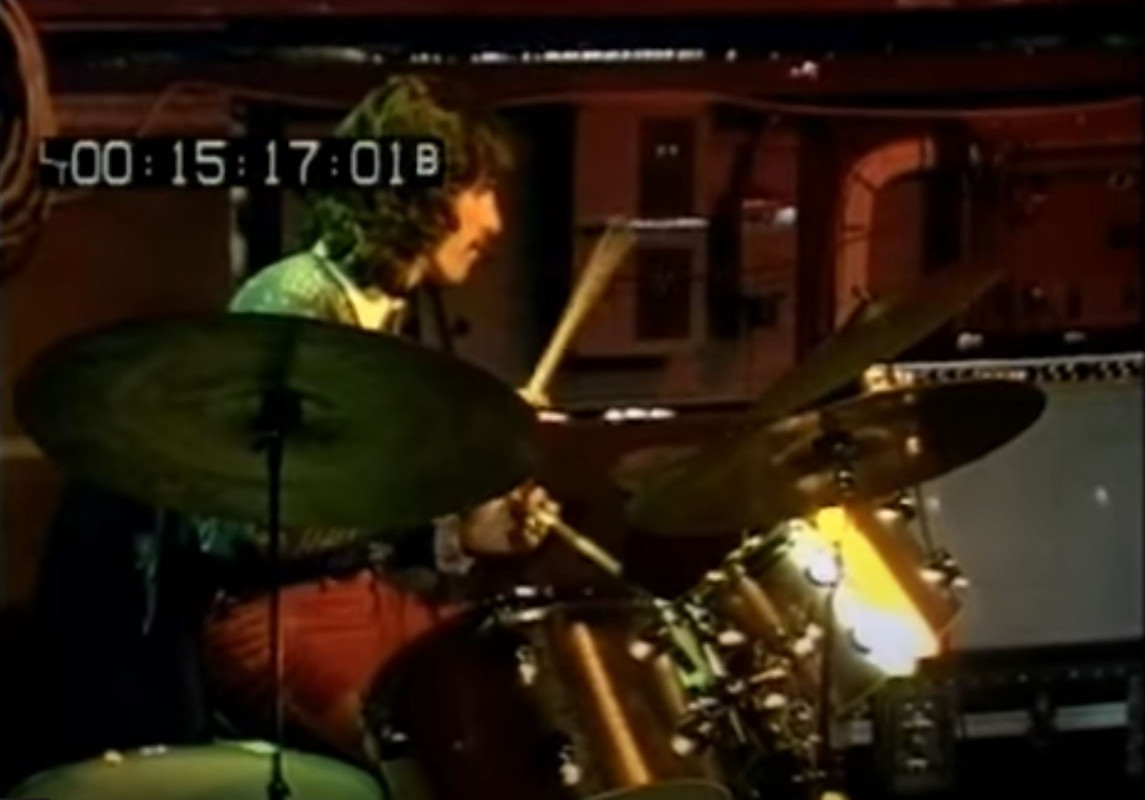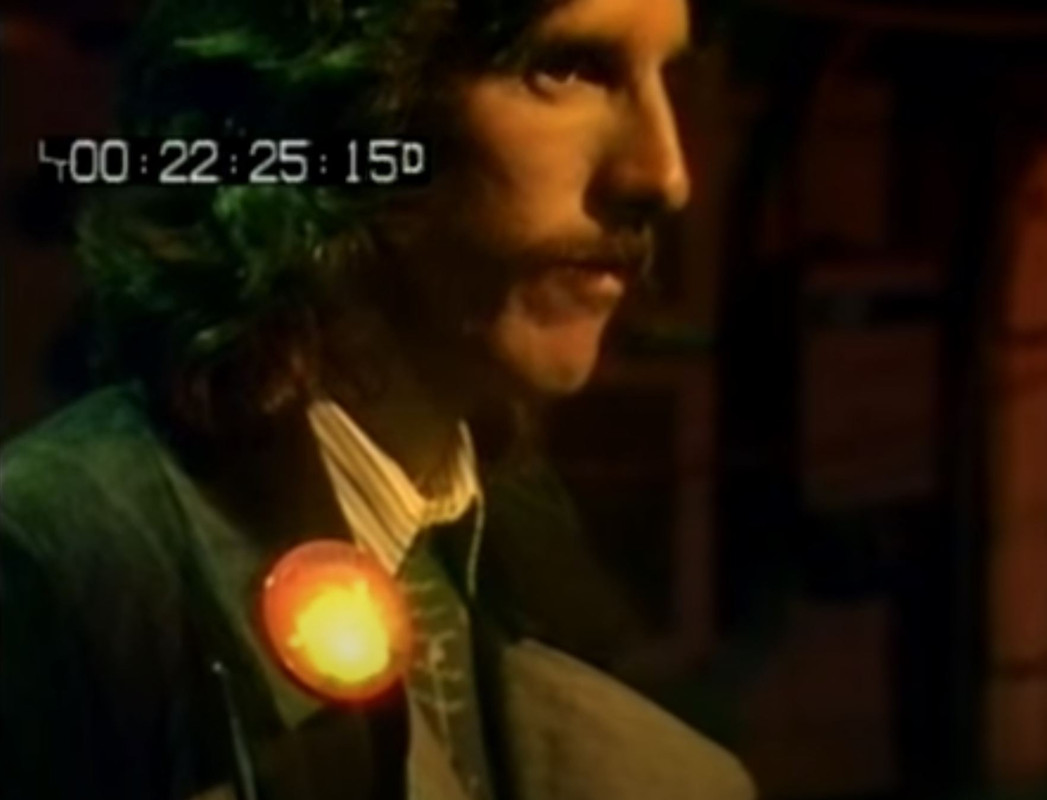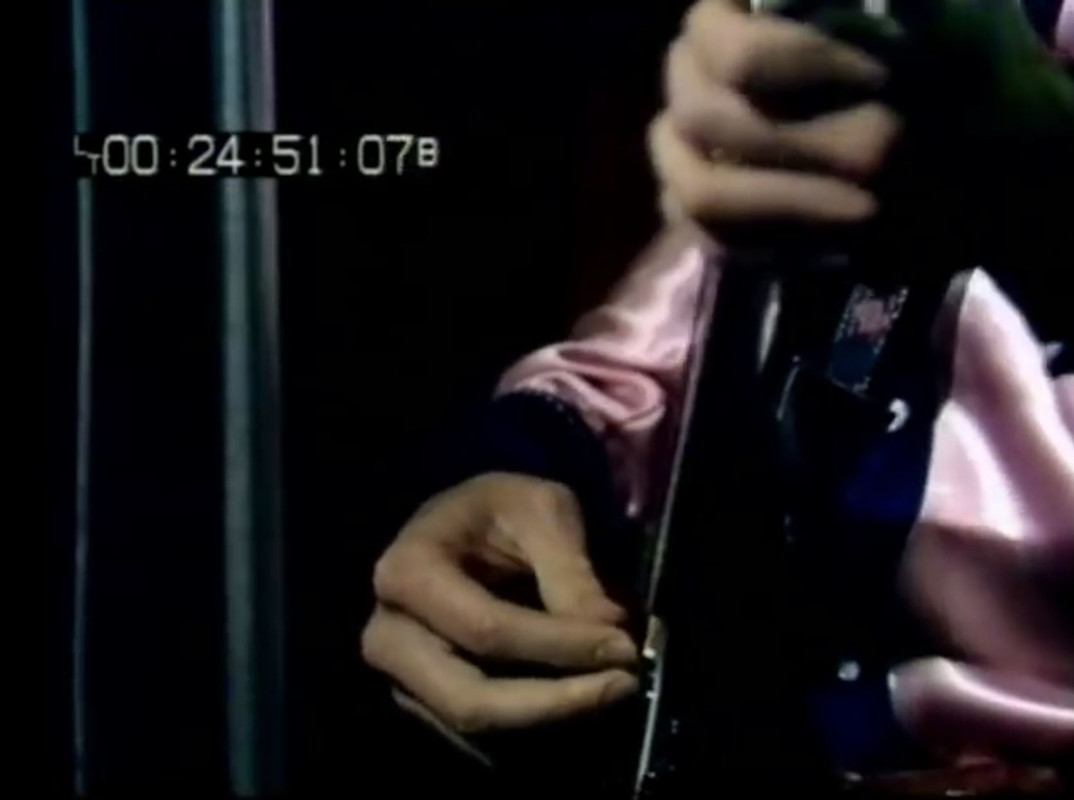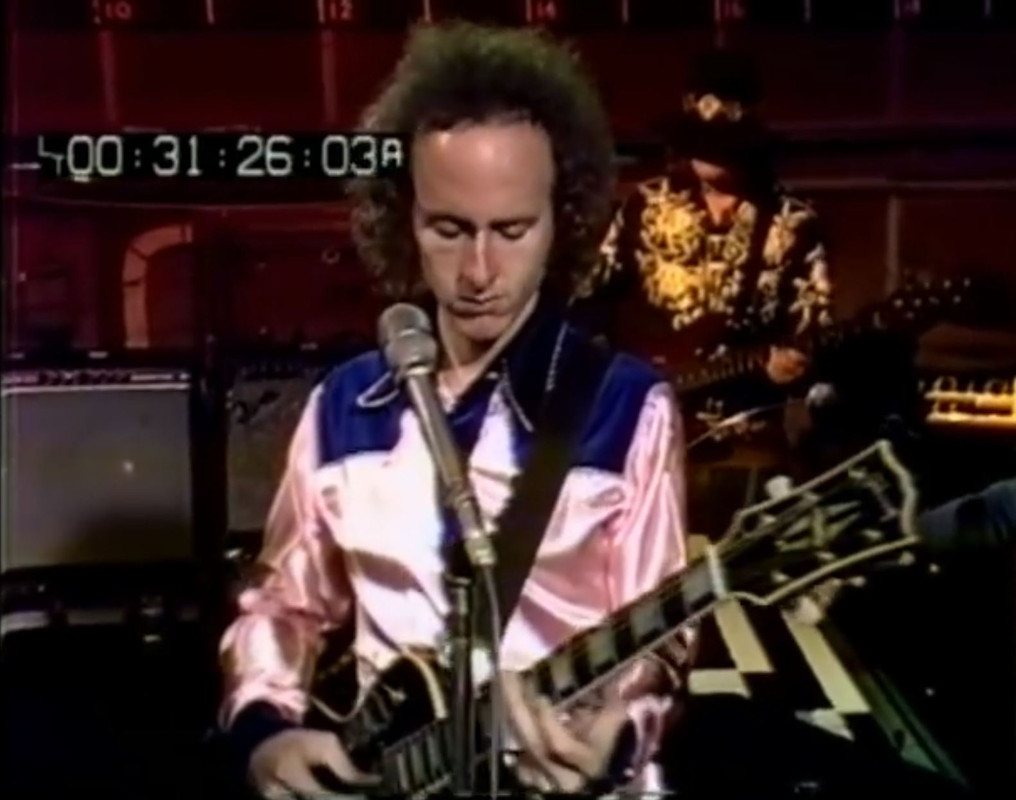 May 10th, 1972: Newcastle, City Hall, England.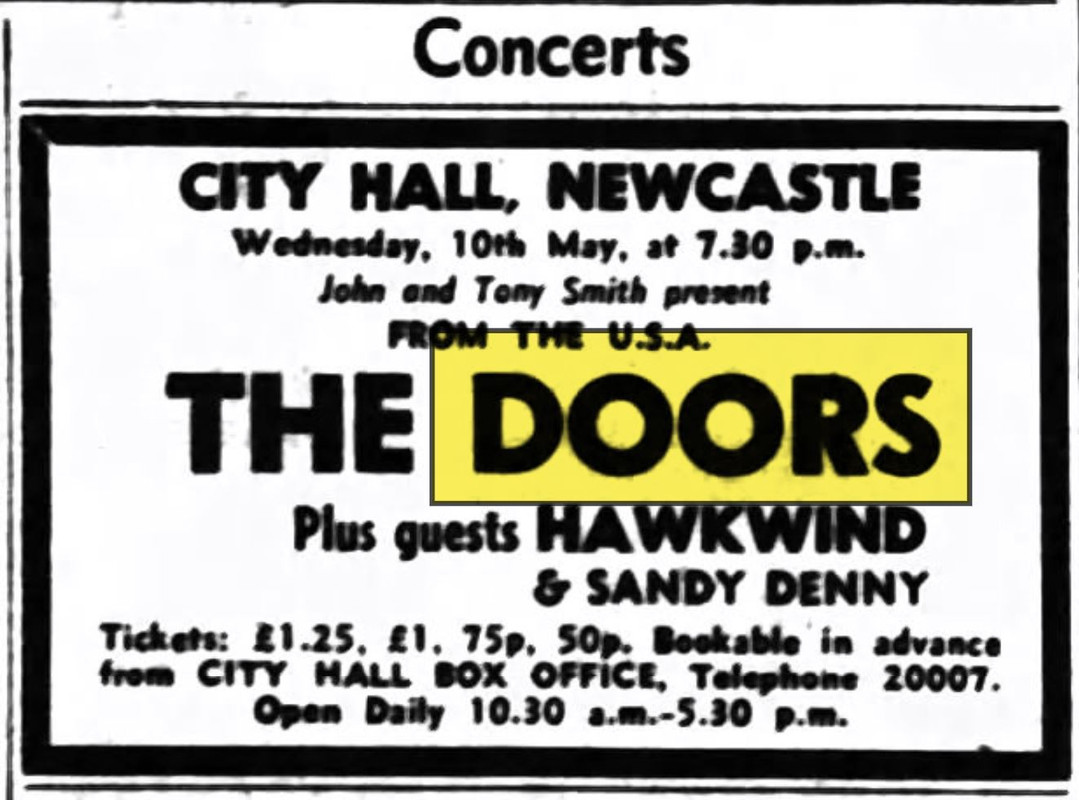 10-5-1972
Newcastle Evening Chronicle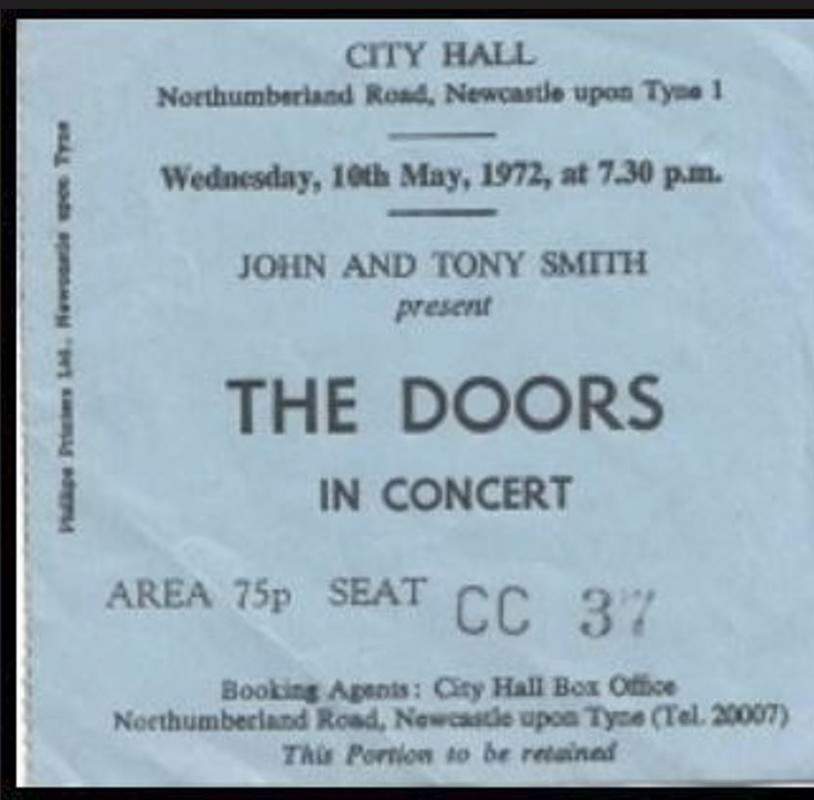 The Doors Newcastle City Hall 1972
Support from Sandy Denny and Hawkwind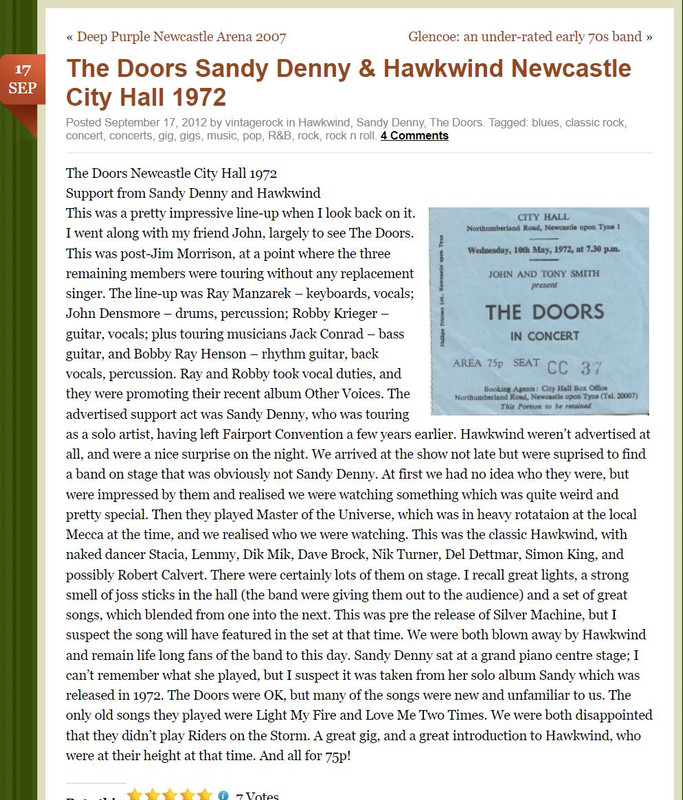 This was a pretty impressive line-up when I look back on it.
I went along with my friend John, largely to see The Doors. This was post-Jim Morrison, at a point where the three remaining members were touring without any replacement singer.
The line-up was Ray Manzarek – keyboards, vocals; John Densmore – drums, percussion; Robby Krieger – guitar, vocals; plus touring musicians Jack Conrad – bass guitar, and Bobby Ray Henson – rhythm guitar, back vocals, percussion.
Ray and Robby took vocal duties, and they were promoting their recent album Other Voices.
The advertised support act was Sandy Denny, who was touring as a solo artist, having left Fairport Convention a few years earlier.
Hawkwind weren't advertised at all, and were a nice surprise on the night. We arrived at the show not late but were suprised to find a band on stage that was obviously not Sandy Denny.
At first we had no idea who they were, but were impressed by them and realised we were watching something which was quite weird and pretty special. Then they played Master of the Universe, which was in heavy rotataion at the local Mecca at the time, and we realised who we were watching. This was the classic Hawkwind, with naked dancer Stacia, Lemmy, Dik Mik, Dave Brock, Nik Turner, Del Dettmar, Simon King, and possibly Robert Calvert. There were certainly lots of them on stage.
I recall great lights, a strong smell of joss sticks in the hall (the band were giving them out to the audience) and a set of great songs, which blended from one into the next. This was pre the release of Silver Machine, but I suspect the song will have featured in the set at that time. We were both blown away by Hawkwind and remain life long fans of the band to this day. Sandy Denny sat at a grand piano centre stage; I can't remember what she played, but I suspect it was taken from her solo album Sandy which was released in 1972.
The Doors were OK, but many of the songs were new and unfamiliar to us. The only old songs they played were Light My Fire and Love Me Two Times.
We were both disappointed that they didn't play Riders on the Storm. A great gig, and a great introduction to Hawkwind, who were at their height at that time. And all for 75p!
Author unknown from a Vintage Rock web blog.May 11th, 1972: Kinetic Circus, Birmingham, England.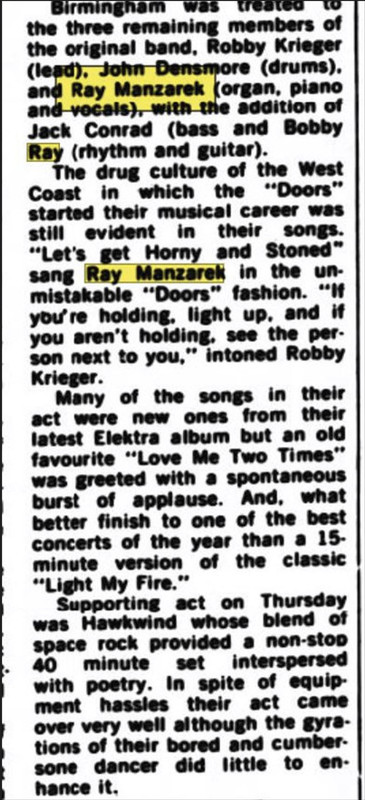 19-5-1972
Coleshill Chronicle Warwickshire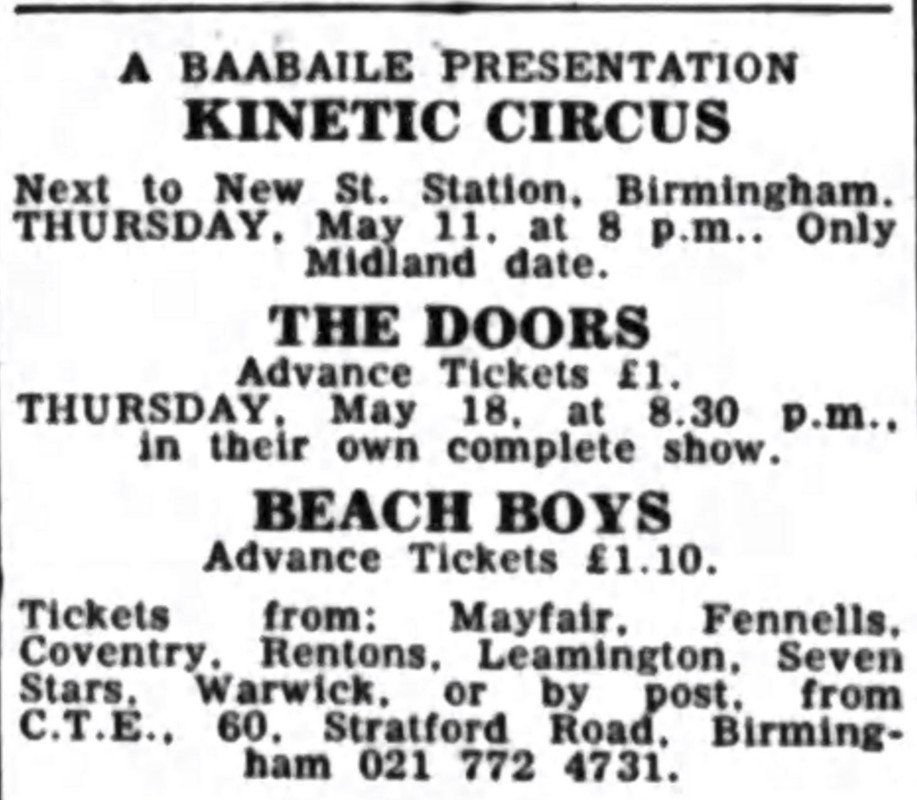 May 12th 1972: Imperial College Great Hall, London
This performance receives praise from the critics despite an initial apprehension at seeing the band
without Jim Morrison. Review after review praises the show as a triumph for the band, applauding their
exuberant energy.
The band is in good spirits and their elevated mood comes through in the music.
The encore "Hoochie Coochie Man," which incorporates lyrics from "Close to You," is a solid version reminiscent of the
days when Jim Morrison would ad lib verses from different songs.
The concert is taped and is the only known bootleg from the UK tour.
I had a copy decades ago but lost the tape. It wasn't very good. Barely listenable.Set List
Intro
Tightrope Ride
In The Eye Of The Sun
I'm Horny, I'm Stoned
Band Introductions
Love Me Two Times
Verdilac
Close To You
Ship With Sails
Good Rockin'
Light My Fire
The Mosquito
Hoochie Coochie Man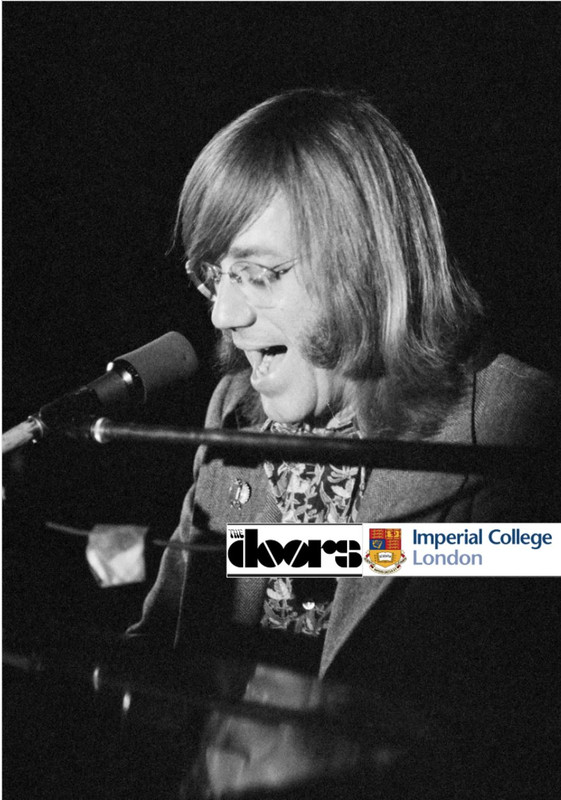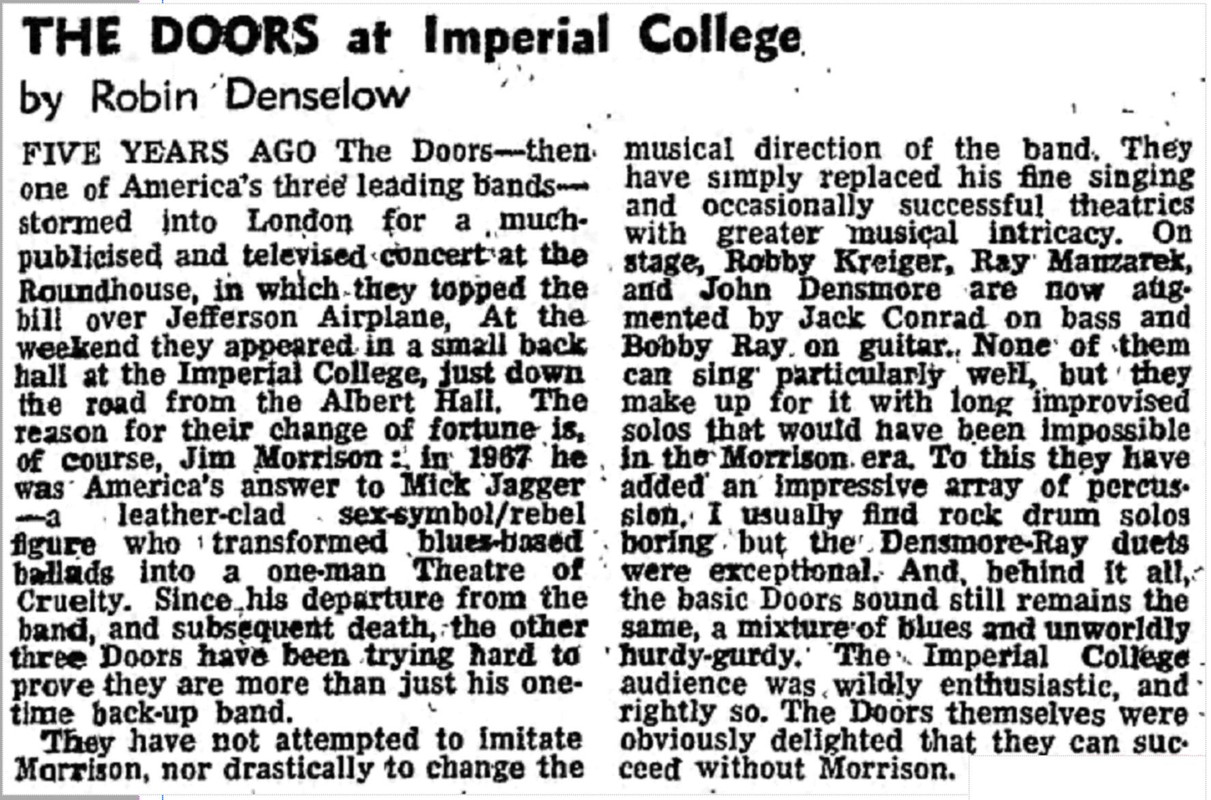 May 13th, 1972: Reading University, England.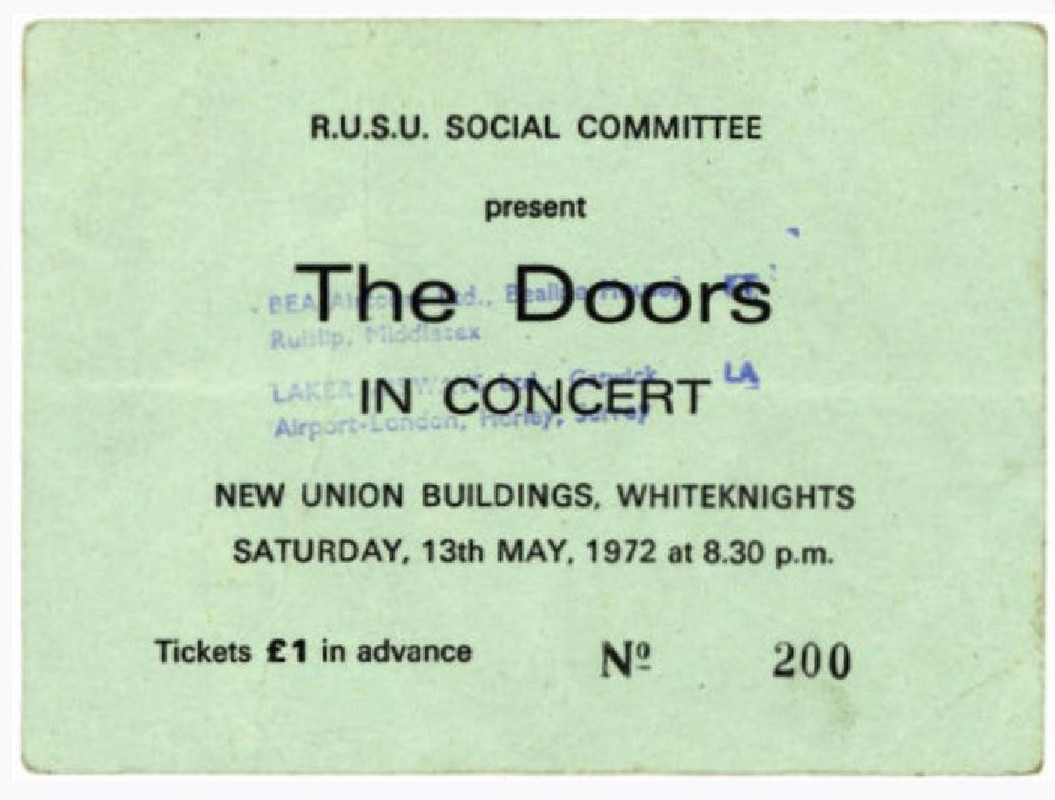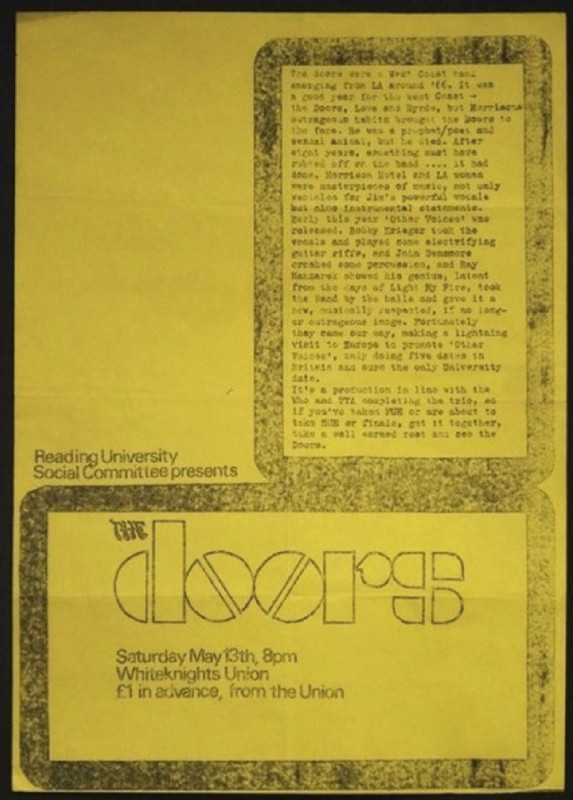 Extremely rare handbill
May 14th, 1972: Guildford City Civic Hall, England.