Post by TheWallsScreamedPoetry on Apr 27, 2006 15:11:59 GMT
After the debut flopped and the singer left Nite City regrouped as a 4 piece with guitarist Paul Warren taking over the vocals.
Ray now had his name prominently displayed above Nite City on the cover and tackled a couple of songs himself.
Releasing the LP only in West Germany pretty much condemned this to obscurity from the off.
Even with the Internet information of this is scarce in the extreme.
It's a shame as it is a good album and musically as good as the bands who prospered in the late 70s early 80s.
Even with a song called America it was anonymous.
Doors fans once again snubbed Ray as they had done throughout the 70s.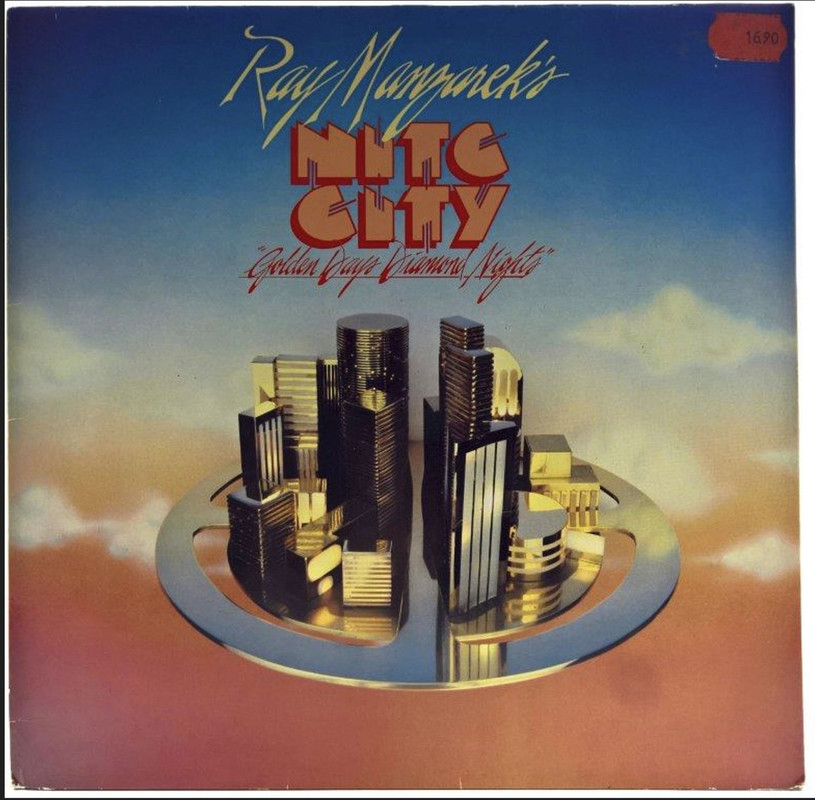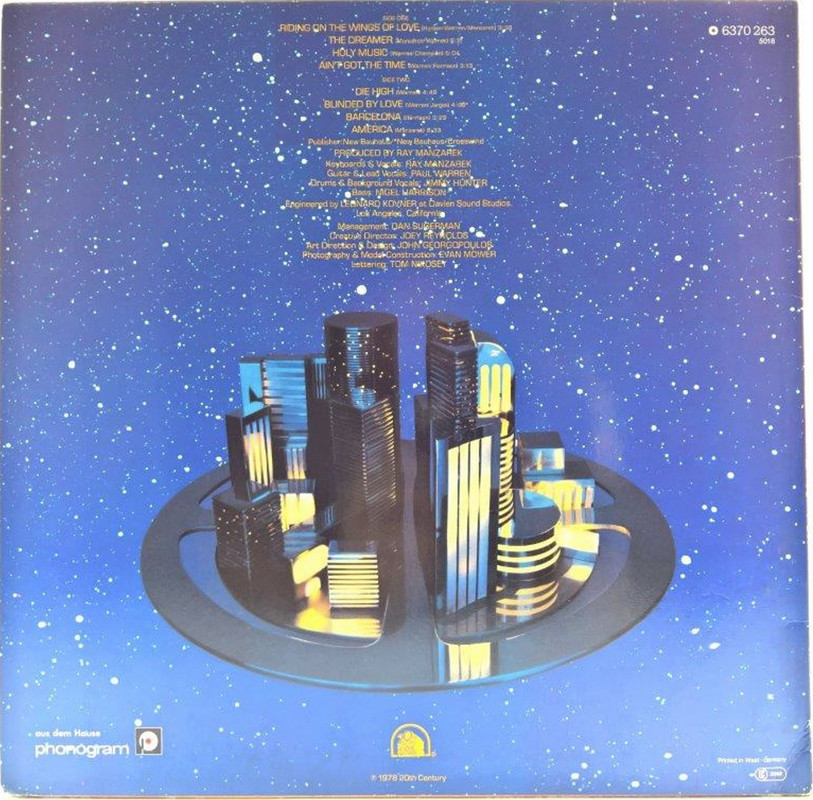 Paul Warren, guitar, lead vocals
Ray Manzarek keyboards, vocals
Nigel Harrison bass
Jimmy Hunter drums
Track Listing
Side One
1.Riding On The Wings Of Love
2.The Dreamer
3.Holy Music
4.Aint Got The Time
Side Two
1.Die High
2.Blinded By Love
3.Barcellonia
4.America
Nite City recorded a second album called Golden Days Diamond Nights, on which Manzarek received name-above-the-title billing, but it was only released in West Germany, due to internal troubles at the short-lived 20th Century record label. If this album had seen the light of day elsewhere, it may have found a larger audience than the first. Give or take a subversive lyric or two, the album has a very commercial sound; it's not unlike a Jefferson Starship album from the day. James was no longer in the band, and most of the vocals were now handled by Warren, who sounded a little like Marty Balin. "Golden Days Diamond Nights" is no great achievement, but it's easy to take. "Ain't Got The Time" and "Blinded By Love" could have been hit singles. Manzarek takes the lead vocal on the eight-and-a-half-minute "America", a uniquely
Manzarek-esque road song."
Rarebirds Review Page
"Riding on the Wings of Love" (Jimmy Hunter, Paul Warren, Ray Manzarek) - 3:38
"The Dreamer" (Paul Warren, Ray Manzarek) - 6:21
"Holy Music" (Champion, Paul Warren) - 5:04
"Ain't Got the Time" (Nigel Harrison, Ray Manzarek) - 3:13
"Die High" (Paul Warren) - 4:49
"Blinded by Love" (Noah James, Paul Warren) - 4:39
"Barcelona" (Nigel Harrison) - 3:29
"America" (Ray Manzarek) - 8:33