Post by TheWallsScreamedPoetry on Dec 22, 2004 20:48:29 GMT
For those who proffesed an interest here are some transcripts of Jim's notebooks from Paris....
I will post these in several post to keep them from becoming too long…..notes and transcriptions are made by Darkstar……
"In 1997 I (Darkstar) was invited to purchase copies of several pages of Jim's poetry that was found in a box marked "127 Fascination." 50 people went in on the purchase and it was said that the 50 contributors would be 1/50th owners of one edition of poetry. Keeping this factor in mind I would like to share the contains of this book with you."
Since the book is dated in 1965 with no month I assume the majority of these poems and songs were written prior to Jim becoming a singer.
I have never seen it confirmed but the Green Song Book could be the source of material that Ray Manzarek discussed with Jim on Venice Beach in 1965 before the Doors became a band.
Some of the pages were used in
the books, Wilderness and American Night some were
not.
The first pages will be from a Green Song book circa
1965-66 that was in a box marked "127 Fascination." From reading the notes from the person who transcribed the Green Song Book (see below) it looks like this book was found in 1986.
"I have heard several different stories about the history
of "127 Fascination" and as such I am unable to give
the exact history. As understand it, Pamela Courson came back from Paris with a box of Jim's poetry/songs/writings, etc and she wrote the words "127 Fascination" on the outside of the box and then stored it in a safe deposit box in San Francisco. Years later this box was discovered and copies of a couple of the items contained in this box were offered for sale in 1997 and that's how I aquired it for $50.00 in 1997."
I have transcribed each page of the book as it appears in front me.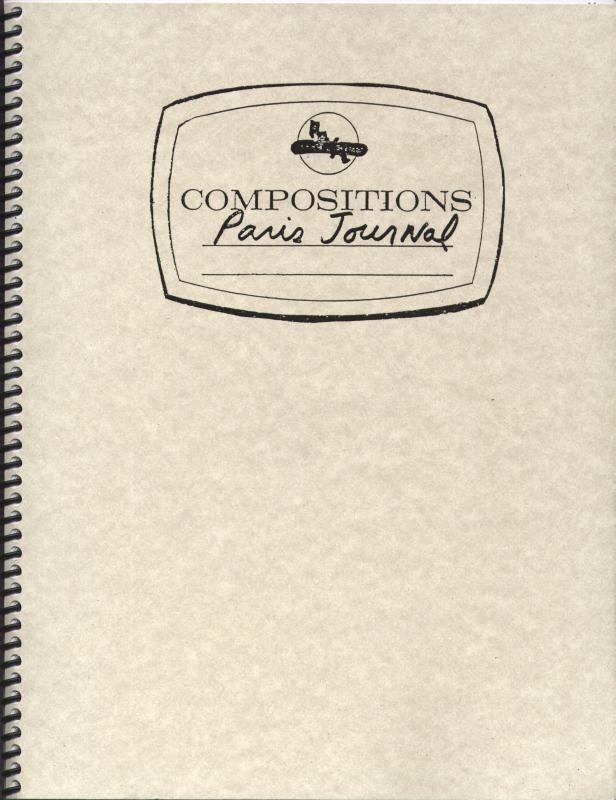 First page of Green Song Book right cover is the date November 9,1986, the initals of RP and a time of 9:02pm followed by this
explaination.
Green Song Book of Jim Morrison (in long hand) part of 127 Fascination. This book is old, perhaps 20 or 21 years, well worn & used to the point of being fragile. Some pages are in pencil resulting in smudging, many places have come loose from the binding. In order to minimize the handling of the book, I have attempted to transcribe the songs & poems from the book in their entirety, in order and incorporating what I interpret as Jim's intended edits and corrections. I am anticipating review of my transcription by RM, PR, RK & JD in the future to resolve any problems of usage or ambiguous or unclear passages.
Reed Prior
Inside Front Cover
Angel Flight
The hiss
of the viper is heard in the land
What's
happening, here
What's going on
What's happening,
hey
What's going on
What are these people
Walking
thru the room
These strange youths I hope it's
over soon
The garden of earthly
delights You're going too far out
Well we're almost there
now I see the stair (now)
Get on your
feet They're friends to greet
We're right on time Just
yours and mine (break)
Get Ready, Ready,
Ready
As we drive on Drive on
Drive on
Drive on
Drive on
I'm lost
It's too late Go
back
Go back Too fast Too fast I'm gone So
long Good bye Don't cry
The night will come &
close your eyes
Note: After the line "till we
get inside" at the same margin and intended to be a
part of "Angel Flight" but later edited out are these
four lines:

Keep on drivin, till we break thru, break
thru, break on thru to the other side, our bodies
gather & divide.
Work out
fast!
Work out fast Now work out fast
We're so
close
We're so close
Get in line
Collect your
time We have to climb
We have to climb I'll
help you now
I'll help you now I see the
lights
I see the lights We're got to
Keep on
moving
Keep on moving
Get in stride Keep on
moving Till we get inside
These lines, in pencil, like the rest of "Angel Flight" are crossed out in blue ink.

Page 4 is blank, and on pages 5 and 6 'Break On
Thru' was created, seemingly inspired by the excised
lines from "Angel Flight" included are corrections in
Jim's hand. (I have put the corrections in brackets)Page 5
We gotta break on thru to the other
side (The day begins the day night destroys the
night)
You know the day/destroys the (day) night & the
night/divides the (night) day
We tried to run/(I) we tried
to hide
We/gotta break on thru to the
other side
We/gotta break on thru/to the other
side (band)
We chased/our pleasures here
We dug/our treasures
there
Can you still recall/the times we
cried
We/gotta break on thru/to the other side
I found an island/in your arms I found a country/in
your eyes
Arms that chained us/eyes that lied
We/gotta break on thru To the other side
We/gotta
break on thru/ To the other side
We made the
scene/from (day to day) week to week(week to week)
From day to day/(year) hour to (year) hour
The gate is strait/ & (big) & wide
We/gotta
break on thru/To the other side
We/gotta break
on thru/to the other side
Page 7 has 7 or 8 lines in pencil which have been nearly
obliterated by scribbled black ink and doodles in the style
of J.D.M.

This concludes the Angel
Flight - Break On Thru transcription - the notes that are present on the transcription were from the person who held Jim's Green Song Book in his hands.